The Mouse that Roared Changes the Streaming Landscape
Content Insider #620 – Lion King
By Miles Weston
Admit it.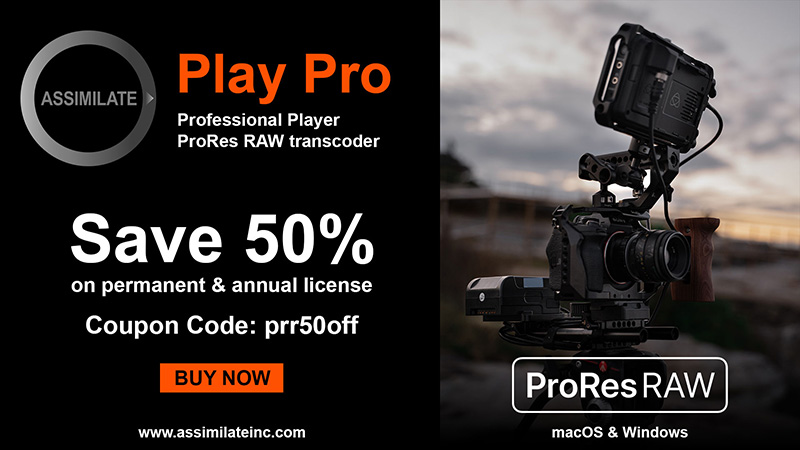 You feel sorry for the head of The Mouse House, don't you?
Come on, Disney's Bob Igor was all set to kiss the glamour of Hollywood goodbye, move to his ranch, periodically check in on the many tech investments he's made over the years and go to Disneyland.
Instead, he woke up at 4:45 one morning, decided to add Fox to the very successful M&E venture for $71.3B (yes, he started lower but … stuff happens) and shareholders said, "O.K., but you have to stick around until 2021; and oh, by the way, we're redoing your pay package."
In addition to his modest base salary ($2.5M), shareholders added a $15M stock award with $16M annually after the Fox acquisition was approved/completed and a farewell bonus of $70M at the end of 2021.
May sound like a lot for a mouse to swallow but Bob's team and Igor have lofty goals to achieve:
Catch and surpass the FAANG (Facebook, Apple, Amazon, Netflix, Google), BAT (Baidu, Alibaba, Tencent), China's IQiyi and every streaming entertainment provider in the world … including Apple TV+
Create a steady stream of blockbuster films to put seats in the seats of theaters everywhere
Deliver a steady stream of gotta' have/gotta' watch shows for appointment TV and wireless service providers
Manage channels that give folks real-time sporting events
And just recently unwrap Disney + for only $6.99/month to show he's serious about grabbing 75M plus viewers quickly and then…the world!
When Disney closed the big deal for 21st Century Fox, the company put The Simpsons, Marvel, Star Wars and Avatar under one corporate umbrella.
It also added franchises like X-Men and Deadpool to its portfolio to be in a stronger position to take on Netflix and Amazon.
The acquisition included 21st Century Fox's film production businesses, including Twentieth Century Fox, Fox Searchlight Pictures, Fox 2000 Pictures, Fox Family and Fox Animation; Fox's television creative units, Twentieth Century Fox Television, FX Productions and Fox21; FX Networks; National Geographic Partners; Fox Networks Group International and Star India; as well as Fox's interests in Hulu, Tata Sky and Endemol Shine Group.
It increased the organization's international footprint and enables it to expand its current D2C (direct-to-consumer) offerings including ESPN+, ABC other Disney-owned channels, and doubled its ownership stake in Hulu.

The deal also helps Disney further control TV shows and movies from start to finish – from creating the programs to distributing them though television channels, cinemas and streaming services–almost any way you want your entertainment.
In addition, it will have access to valuable data on customers and their entertainment-viewing habits, which it can then use to sell advertising.

In completing the acquisition, Igor stated, "The move creates the pre-eminent global entertainment company, well-positioned to lead in an incredibly dynamic and transformative era."

He passed over the fact that the acquisition also eliminated about 4,000 positions but most were redundant in the new org.
Put more simply, Disney has become the 800-pound gorilla in the media world.
It suddenly has great clout in the emerging/growing streaming arena and more clout when it comes to what is shown in theaters … and when it is shown.
Tuna Amobi, media industry analyst with CFRA, commented "It's hard to think that this deal gives them more leverage than they already have, but it does."
Overnight, the merger reduced the number of major content creation/production studios from six to five.
Smaller studios like Lionsgate, MGM, Sony and Paramount Pictures suddenly look like minor-league players which, to survive, may offer themselves to a content-hungry tech giant or cable, mobile phone carrier.
About the only folks who stand to benefit most from the Disney/Fox marriage may be the remaining top-tier major studios – Universal Pictures and Warner Bros.
While the phone company and cable guy will tell you everyone is either staying at home and watching their big screen or sitting around – often in the big screen room – watching stuff on their phone, movies are still a big business.
The deal matters to Disney because it will boost its share of the domestic box office to at least 40 percent.
The Mouse House will have an unrivaled say over when and how movies are released.
Last year, movie theaters took in $11.9B in North America and $41.7B globally.
And that matters to Disney because they reaped $7.33B last year, about a fifth of the total.
Already Black Panther, Avengers: Infinity War, Incredibles 2 and Captain Marvel set new worldwide records (we won't talk about the losers).
The year alleviated fears for the domestic movie business because 2017 sucked with a decline of 2.3 percent in North America.
Pundits, theater chains and studios were more than a little concerned that streaming services would decimate the customer base.
But all of the major studios figured out which films would attract maximum crowds, talked to theater managers to find out what other films were being rolled out and when, sharpened up their marketing efforts and got aggressive/creative at reaching folks who really enjoy the theater experience and want to escape reality at least for a few hours.
According to ComScore, the extra effort really paid off with Disney, Pixar, Marvel Studios and Lucasfilm clearly having the strongest film franchises in the industry.
Four Disney titles joined the $1 billion worldwide club: Avengers, Infinity War, Black Panther, Incredibles 2 and Mary Poppins Returns.
Captain Marvel is well on its way to joining the heady crowd and Igor's team has high hopes for a few more blockbusters before the end of the year.
It appears that Dumbo, Penguins and Avengers:Endgame are doing well and ComScore projects that the rest of Disney's year will be very healthy with strong interest in:
Aladdin           
Toy Story 4 
The Lion King  
Artemis Fowl 
Frozen 2
Star Wars: Episode IX
Dark Phoenix 
New Mutants
With a greater share of the theater roster, you can expect Disney to pressure theater owners to fork over more of the box office income – already higher than the other guys.
While there will be blustering on both sides, theater management knows what puts seats in seats; and what the heck, they always have concessions.
But the real focus for growth for Disney is Disney+.
While Netflix's Hastings insists, he isn't worried, one of the first moves Disney made – even before the Fox deal – was pull its content from Netflix but some streaming contracts will have to simply run their course.
Ouch!
"The leg up Disney and 20th Century Fox have over other streamers is they have a historical knowledge of the television business, and they have been more open to being creative than ever before," said Kevin Crotty, head of TV lit for talent agency ICM Partners.
They have another competitive advantage because they have a deep, broad locked vault of content, a rich rolodex (do they still exist?) of Indie filmmakers/crews who know how to turn cool ideas into dynamite shows/series and a brand name that is recognized and highly regarded around the globe.
In time, Disney+ will carry Disney's entire catalog of animated and scripted films which are tucked away safely in environmentally controlled vaults which are … HUGE!
And the best thing is that Disney now "owns" the franchises on some of the most valuable and continually renewable storylines on the planet.
Take Dumbo. Sure, it wasn't a deep-thinking film, but grandparents and parents everywhere have or will take their kids to the theater so they can experience the same thing they experienced as kids.
Dad, mom, grandma and grandpa will get a big kick outta' reliving the memories; and they'll develop memories for the kids they will want to share with their kids and grandkids … later.
It's like printing money again and again and again and…
We've seen similar film storage facilities (Hollywood Vaults in LA and UC Irvine), and its awe-inspiring (and cold) to walk among the racks and think of the creativity sitting there waiting to be set free.
Igor indicated that soon after Disney+'s launch, they'll begin adding vaulted content to the line-up and parents can sit with their kids and relive the films/shows/series.
Who knows who will enjoy them more?
And he literally has hundreds of those films/characters sleeping in the vault, waiting for future generations.
Igor has said the service will cost "substantially less" than Netflix so, adding vault content to the mix seems like a no-brainer for generating a strong initial subscriber base.
JPMorgan is forecasting that Disney could ultimately attract at least 160 million subscribers worldwide (Netflix has 139M WW).
And let's not forget Hulu, which Disney has a 60 percent interest in, is also on the agenda to add options for Netflix and AT&T's WarnerMedia/HBO offerings.
Warner's CEO Stankey told the HBO team (in so many words) we want quantity, not just quality, going forward and no, don't expect the approximately $2B budget to change.
Disney will boost its investment in Hulu programming and will probably add Fox programs such as FX Networks to the mix.
Obviously, Disney has the production capabilities to develop new original programming for the present 1M+ subscribers and attract more folks … perhaps with a Disney+/Hulu bundle discount?
While offering content in Europe presents some challenges (regulations require a certain percentage of local content in the mix), you can bet Igor isn't going to "deprive" international viewers from being able to binge on the branded, Marvel, animated content.
Netflix has more international viewers than U.S. viewers and friends in Australia, Japan, Britain and Germany are … waiting.
Disney is going to be a legitimate threat to all of the streamers and irresistible to kids of every age who are ready with their screens and credit cards.
Igor and his team have been around the technology and content creation/distribution arena long enough that they agree with Mufasa when he said, "Everything you see exists together in a delicate balance. As king, you need to understand that balance and respect all the creatures, from the crawling ant to the leaping antelope."
And know when it's right to strike!