Content Insider #621 – One More Thing
By Miles Weston
Apple's big unveil last month was different. Great, but … different.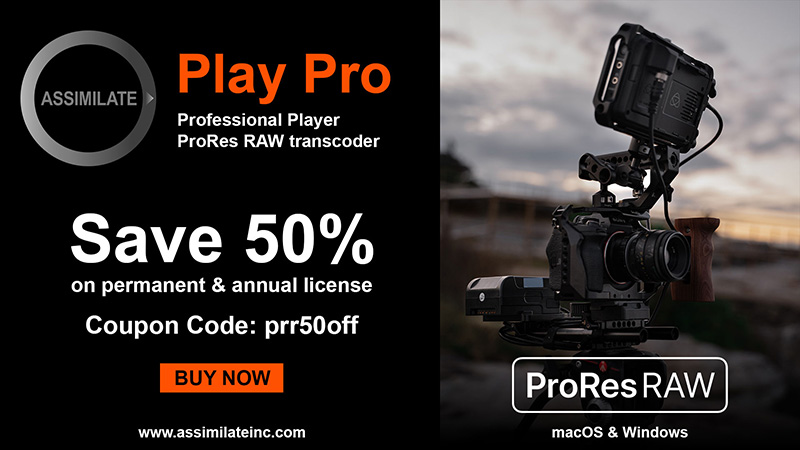 In Steve's day, he'd amble onto the stage, people would scream/swoon, he'd throw a camera that didn't work at a hapless guy in the front row (who now works at WalMart), sit down on a chair, take off his socks and say, "and today, we bring you iSocks." People would scream (again), run from the theater to the Apple store, and snatch up all the iSocks they could.
Tim Cook is lower-key, kinder, more empathetic with his customers; and his team did their darndest to create a real unveil of a poorly kept secret.
It was fun but felt more like a mash-up of the TV industry's upfronts where nets show off their best stuff to impress the media, the other guys and Oscars/Emmys red carpet rather than a "gasp" Apple event.
To solidify their focus, Apple made all of their hardware announcements a week before the main event – iPads, iMacs, AirPods and tweaks on the Apple TV.
iPads were updated. iMacs got slightly faster chips. AirPods got more battery life and wireless charging support. Apple TV, which has done modestly well (about 20M), got some added app opportunities. AirPower was put to rest.
The announcements were good, needed and on their own important but no matter how many cameras you add or how you fold/spindle them, the hardware has entered a period of routine upgrading … when the time is right.
Nearly 50 percent of homes worldwide have computers. A little over 1.25B people have tablets worldwide. Slightly more than 2.5B folks have a smartphone of some flavor. Five billion people have radios. Globally, about 1.5B households have TVs.
Get the picture? The Monday gala was all about content and services with an underlying theme and little wrinkle.
It was great … just different!
Apple's creative stage team was at its finest as famous entertainment folks streamed across the Steve Jobs Theater stage to extol the company's features and the quality of Apple's soon-to-be- available news and information services.
And, if you jumped on board the Apple way, you got something extra – safety, security, privacy.
We had mixed feelings when Apple said they wouldn't/couldn't give the FBI or law enforcement agencies access to criminal's and suspect's phones.
We've been impressed that Cook and his team have been supporters of EU's personal security and privacy actions in the face of the techno-libertarian, anti-regulatory efforts of Facebook, Google and others to perform wholesale strip mining of personal information/data for sale and use by others.
Under Cook, Apple has gained a well-earned reputation for siding with the consumer on privacy and that's a strong benefit for consumers around the globe when it comes to folks like Facebook, Amazon and Google.

A Cook op-ed urged the FTC to create a registry where consumers can see who is buying and selling personal data.

Cook continued the differentiation of Apple compared to everyone else in the increasingly crowded arena at the event saying, "We cannot lose sight of the most important constituency: individuals trying to win back their right to privacy. Technology has the potential to keep changing the world for the better, but it will never achieve that potential without the full faith and confidence of the people who use it."


Now that's a positioning point for Apple's showtime that people – folks who consume products/services – can buy into!
While the Apple event was all about content, they warmed up the crowd by announcing they were getting into the banking industry.
Okay, maybe not the whole banking industry, just a titanium credit card and super unique service.
The Goldman Sachs/Mastercard partnership could be/should be another hammer thrown at the way folks treat your personal finances.
You can get a physical card that weirdly has no credit card number on it or the CVV (card verification value) and expiration date folks ask for when you buy online and it doesn't need a signature.
Yes, there's a catch. Isn't there always?
All that stuff is stored in your Apple Wallet, so it doesn't really work with "the other guys" phone; but with an estimated 1B iPhones floating around, that's a pretty big target market.
Sign up on your phone, get approved in minutes, no fees, low interest rates, better rewards (Daily Cash).
Every purchase requires your device number, a one-time dynamic security code and automatically verifies with your Apple face ID or touch ID.
In true Apple fashion, no one – Goldman Sachs, MasterCard, Apple – will be able to use your activity to sell to third-party marketers or advertisers. Info lives on your device and doesn't even get sent to Apple servers.
It's nearly impossible for someone to make a fraudulent purchase.
Sure wish we'd had that a few months ago when our cards were lifted with my wallet. Cancelling all of them is such a *(#%$% !
Ultra privacy, darn good security, titanium card (impress your friends) and tap/pay.
Heckofa' good reasons to switch phones!
A few folks who teach business instead of doing business viewed the move and other Monday announcements as another Cook misstep like the Apple Watch.
They probably haven't noticed that Apple is big in the healthcare field – Apple Watch, iPhone, apps and FIHR (fast healthcare interoperability resources). More than 120 big/small name healthcare institutions are part of their beta records program and the results are richly promising.
Ultimately bad, good, great devices are all about what you can do with them.
When it comes to Apple devices, they use them, view/listen with them, buy with them … a lot.
Yes, there are more devices out there capable of using Google Play apps (about 80 percent of smartphones worldwide) with roughly 15 percent of the total being iPhones.
That's a big difference but Apple App Store users spend about 30 percent more than Google Play users.
It's also a big chunk of the $71.8B spent in 2018 and will probably get bigger since iPhoners know their environment is more private/secure, they have a sexy titanium card and will soon have a dynamite roster of friendly, classy information/entertainment content for the entire family.
While Google beat Apple to the punch announcing Google Stadia days before Apple Arcade; Arcade games can be safely played across iPhones, iPads, Macs and Apple TV.
For the other guy's games, if you have a device with a Chrome browser or know someone with a Pixel phone, you can play the games, share the data.
There will be a new tab on the App Store that will feature games from Sega, Disney, Lego, Konami, Mistwalker, Sumo Digital, and Raw Fury. In all, way more than 100 titles will be available and with a single subscription, folks can play with physical game controllers and even download and play offline.
Yeah, we know, free always seems better, but Apple Arcade won't collect personal info or track what you do unless you specifically say it's okay! And none of the games will offer to sell downloadable content so your kids won't rack up a big surprise for you at the end of the month.
Cook and team didn't announce what "small" charge would appear on your monthly Apple Card statement, but the roster of games will be available to more than 1B App Store customers in more than 150 countries … shortly.
Apple News+, a subscription news service, is … interesting.
Okay, they have 300 magazines, two major papers and several digital publications all available for $9.99 a month–all you can consume for anyone in the family.
Not that you would, but Apple said that to get all of them individually it would cost you north of $8K a year but it only includes "versions" of the Wall Street Journal and LA Times so, a lot of great global news sources are missing from the roster.
We appreciate Cook's comments during the announcement when he said, "We believe in the power of journalism. We want to make a valuable contribution to the industry and society as a whole."
He didn't mention that Apple is taking 50 percent of the News+ subscription revenues and dividing the rest among the publishers rather than selling subscriptions through the App Store and giving Apple 30 percent.
Over the long term, the added cost may be financially beneficial to publishers and maybe there will be a trickle down to the working journalists … maybe.
But the real reason for the Apple gala was to whet folks' appetites for star-studded video content with a revamped/expanded Apple TV Channels and poorly kept secret Apple TV+.
Venturing outside its walled garden, Apple added premium channels like HBO, Showtime, Starz, Hulu and Amazon Prime Video that will be available on all Apple hardware as well as added support for smart TVs from Samsung, LG Electronics, Sony and Vizio in addition to Roku and Amazon Fire TV streaming media devices.
During an interview on CNBC, Roku's boss, Anthony Woods, admitted it was an unusual move by Apple to add one of the streaming industry's most widely used TV services but that it would accelerate the move to OTT viewing.
"Obviously, they're counting on jump-starting [the streaming service] with all of their iPhone and iPad and Mac customers," he said. "But actually, smart TVs are the way that most streaming services, long-form streaming services are viewed by customers. That's where they spend most of their hours. And so, for any kind of service like that to be successful, you want to be on the leading streaming TV platforms."
But the big unveil for Apple was Apple TV+, sans specific pricing or the availability date.
The launch of Apple TV+, a stronger, revamped video service, seems focused on becoming a one-stop shop destination for consumers with live TV, on-demand and Apple's own original shows all in one place.
Announcing the reboot of his '80s-era series Amazing Stories, Steven Spielberg was the opening act for the star-studded event, which may have been a strategic move on Apple's part.
"This is my first time at Apple," he said but to the Hollywood crowd it was no secret that he has no love for one of Apple TV+'s competitors – Netflix (http://tinyurl.com/yy7asna2).
Apple's heads of entertainment, former Sony studio heads Jamie Erlicht and Zack Van Amburg, hit the stage and showed a sizzle reel of clips of programs in typical upfront fashion…"coming this fall."
To give the audience a hint as to where Apple's paltry $1B entertainment investment was going, star-studded discussions included:
Reese Witherspoon and Jennifer Aniston, along with Steve Carell, talking up the drama, The Morning Show
Comedian Kumail Nanjiana discussing his immigrants anthology show, Little America
Singer/songwriter Sara Bareilles who played and sang the title theme of the musical series, Little Voices
Big Bird hopped in to tell folks Apple would be making kid shows with Sesame Workshop
Jason Mamoa (Aquaman) in a new sci-fi drama, See
Jada Pickett Smith's coming-of-age story, Hala
And more.
Just a lot of good family friendly entertainment without the edgy entertainers or profane comedians.
But that was no surprise since they had previously canceled Dr. Dre's six-part series, Vital Signs, because of its drug, gun violence and orgy scenes and had delayed the release of Carpool Karaoke: The Series because of language issues.
The right content could make it easier for parents to go along with their kids' request for a new iMac, iPad and/or iPhone and be appealing to some of the telcos.
To cap off the new media company's event and reinforce the importance of people's right to digital safety for the entire family and spotlight optimism, community-building and inclusivity Oprah Winfrey described two of her Apple documentaries that would allow her to "connect with people around the world to create positive change."
She brought the crowd to their feet and a tear to Tim Cook's eye.
And she reminded the audience of the Apple reach when she said, "in a billion pockets y'all."
Of course, we'd still like to know what all this entertainment enrichment and sharing of love is going to cost and whether Tim was considering giving folks a special bundled price for all of the services.
As Martin Cranston said, "You have talent. Now let's see what we can do with it."
In the interim, we'll go see if we can find our iSocks.