Sometimes, Too Many Choices May Not Be A Good Thing
Content Insider #622 – Streams, Dreams
By Miles Weston
It's difficult to believe but corrective fluids – Wite-Out and Liquid Paper – are still being widely sold and used, according to Tia Frapolli, head of NPD Group's office supply practice.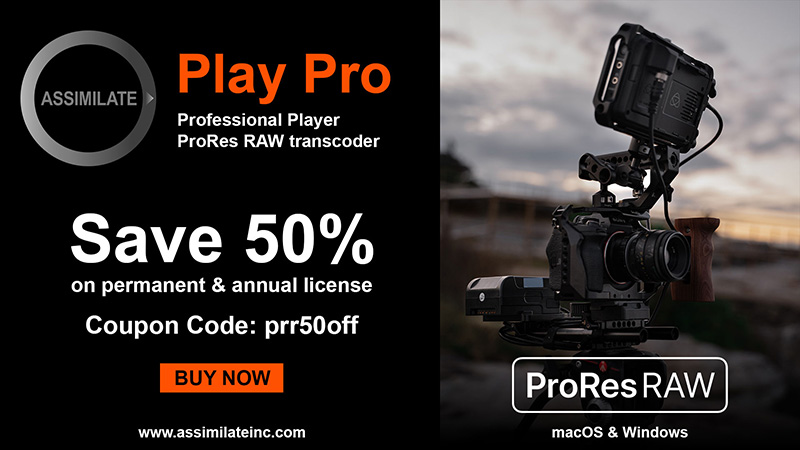 Even in today's born digital world Wite-Out, Liquid Paper sales increased one percent year over year…hey it's growth!
It turns out folks want to cover up, change stuff … quickly.
The M&E industry could be the biggest consumer of the "make it disappear" products over the next few years as traditional and OTT TV organizations, shows, offerings, staffs and budgets change in the blink of an eye.
Organizations and individuals in the industry struggle to keep track of who owns who and find just the right combination of content, talent, position, price.
It's a solution made by a member of the M&E industry for the M&E Industry.
Mike Graham, who was a member of the Monkees and produced films like Repo Man, helped his mom (Bette Graham) develop Liquid Paper to make mistakes, screw-ups disappear.
Consumers around the globe bought into the streaming pitch – cut your pay-tv cord, pick your favorite streaming service and watch what you want, when you want, on the device you want and save a ton of money!
Do we have sucker written across our forehead?
Don't answer that!
In our household, we still pay for service – three right now – to get content to our TV and to all of the family's devices.
And we will soon be signing up for two more, since our son wants to watch the upcoming HBO season of Game of Thorns and we can't wait for the CBS All Access rebirth of Twilight Zone.
If that isn't bad enough, we're wondering about Disney+ and Apple TV+.
Then too, England's BritBox looks interesting and there are a couple of good international services we'd be interested in if they offer subtitles or good lip-sync translation.
And who can forget the ever-popular YouTube, which has more than 300 hours of video – primarily kids' stuff – uploaded every day and is projected to have 1.86 billion viewers by 2021 watching 5B videos.
We're getting an embarrassment of riches with everyone in the industry convinced that he/she has the service (and content) that will grab the viewer by the pocketbook.
They're sorta', kinda' right.
The industry used to be simple. Content producers made stuff and sold it to content distributors who sold it to consumers. Netflix bought stuff from the studios, bypassing the pipeline distributors going over the top direct to the consumer and suddenly the industry started showing cracks as folks said farewell to the expensive bundles and found a way to watch content on their own terms.
Media companies put a stop on selling stuff to Netflix, began an aggressive consolidation move and developed plans to go direct to the consumer (DTC) themselves while tech firms saw an opportunity to buy studios and their libraries to offer their own content and make even more profits.
Everyone is getting into the "glamorous" business of content creation/distribution.
The MPAA (Motion Picture Association of America) reported that OTT subscribers (613.3M) have surpassed those with cable connections (556M).
And according to Ampere Analysis, the overcrowded video streaming market was valued at $22.6B last year and will grow to $30.6B by 2022.
Pricewaterhouse Coopers noted that there are already more than 1000 players competing for user attention in all 195 countries around the globe.
"While there is a 'Netflix Effect' across the industry," international OTT expert Allan McLennan, Chief Executive of PADEM Media Group, explained, "Not every content service has to or will follow their lead when it comes to their content investment or how they will offer their service.
"Today, we have an escalating war for original content that has gripped the entertainment, media and technology worlds," he said, "and that push isn't sustainable even for Netflix which has roughly 60.55M subscribers in the U.S. and more than 148M subscribers in 190 countries.
"As the world's largest streaming service, they're the folks with the target on their back and everyone has to compare to, if not try to, beat," McLennan noted. "That said, they're not the most popular everywhere. Regional services can and are beating them at their own game in many parts of the world. To their credit though, Netflix has made, and continually makes, changes in their content mix/investments/pricing and local relationships to meet the mercurial consumer and governmental requirements to get better traction in those select markets."
Netflix and HBO have always had a "friendly" contest to have award-winning tentpole productions because they realize Oscars and Emmys garner consumer buzz, which has proven to attract viewers which in turn become subscribers.
With Disney taking back their own Marvel, Fox, mouse and other content for the Disney+ channel as well as other first-run content production houses; Netflix has been investing billions in original content ($12.04B last year, $15B in 2019), expanded production activities internationally and has been aggressive in retiring titles to their growing library – often upsetting subscribers – for "later."
With his eyes fixed on his own star on the Hollywood Walk of Fame, Jeff Bezos' Amazon followed Netflix with its Prime Video Service for 190 countries with "a lot" of subscribers. Content is part of the company's umbrella Prime subscription which has 100M subscribers. But they have also been aggressively investing in original content and awards.
HBO with in-demand content like Game of Thrones and Westworld also offerscontent from sister companies Warner Bros. Pictures, 20th Century Fox and Universal Pictures and has about 5M subscribers.


Hulu (part of the Disney clan) doesn't have the original content budgets of Netflix or Amazon ($3B last year) but has a deep library of animated shows like Family Guy, Bob's Burgers, King of the Hill, Rick & Morty and South Park and a relationship with Marvel Animation which is being expanded. As for other content, Beatrice Springborn, VP of content development, has said "There's nothing we can't buy if we really want it." Which is basically the way of the world … this world especially.
AT&T's acquisition of Time Warner is nearly ready to finally give its streaming offering with potentially another programming model that combines the content of HBO, Warner Bros, Turner's TV channels, and more under a single subscription
Comcast-owned NBCUniversal will launch its streaming service in 2020.
CBS owns both the CBS All Access and Showtime streaming services, both of which are increasing their original content budgets and rummaging through their libraries to see what can be monetized … again.
Who did we forget?
Oh yes, Apple's recent announcement of Apple TV+, Apple News and Apple Arcade. No pricing was announced for the fall launch but it emphasized that there are over 1B Apple devices worldwide eager for and will, if the past is any example, pay whatever it is to have this service.
While everyone in the streaming arena focuses on the tentpole production that attracts a lot of subscribers, they also see these eyeball attracters as excellent opportunities for prequels, spin-offs and cross-promoted content opportunities down the road.
But one of the reasons the new streaming content creation houses have taken back their content from others to put it back in their own library for tomorrow is that originals are important for enabling their organizations to better control the breadth and depth of content they offer to subscribers.
They understand that not everyone likes the same thing and that everyone likes a change of pace.
"In today's market, you can't be successful with two or three compelling films or simply a rotating library of action films," McLennan stated. "Yes, they are very popular – profitable, in fact – but a rounded offering including series about zombies, dragons, violence, family series, late night shows, and more keep viewers coming back for more. The industry is dramatically refining its viewer analysis capabilities, so in-house teams have to decide what gets made and what they believe is going to resonate …and they're often happily surprised."
"Storylines travel very well across country borders too," McLennan commented. "People in Germany, France, Australia, Japan, Mexico, the U.S., everywhere like variety and choice. Certain genre of video stories are universal – sci-fi, comedy, documentaries and kids' shows all resonate with people and appeal to them regardless of where they live or where it was produced. The key is for new OTT services to be able to tap into the themes and stories people want to spend their money on and will, on an ongoing basis, spend time with."
And while the usual players may be leaders at home – in the U.S. – they don't dominate the global streaming media scene.
While Netflix had the global streaming video market to itself in 2016, it quickly found it had to share the market with SVOD players in Spain, Singapore, France, Britain, Japan, New Zealand, Dubai, everywhere.
In addition to offering their services in these countries, Netflix, Disney, Amazon and others were told that they had to produce a specific volume of their content locally … or else.
"People like the same 'types' of entertainment whether they're in Chicago, Berlin, Sydney, Singapore, Osaka, or Melbourne," McLennan noted. "When we talk with service providers in various countries, we often hear them say the same thing, 'but people are different here.'
"While this may be true for certain types of programming; overall, they're really aren't," he continued. "They have similar emotions, wants, needs, hopes and expectations when they go to the theater, sit down in front of their set at home or watch content on their smartphone commuting to work."
He explained that is why the individual "local content penalty" turned out to be good for everyone:
Local viewers had immediate access to such popular content as Marvel's library, Came of Thrones, The Sopranos, The Wire, The Handmaiden's Tale, The Good Wife, Star Trek and others.
U.S. services were able to economically develop/acquire content such as Money Heist, Sacred Games, The Crown, Wandering Earth and other projects that appealed to U.S. and other viewers around the globe.
Local services have been able to strengthen their position in their markets by being more focused on localized content.
Indie filmmakers around the globe have been pressed into action creating new, more and better content for local, regional and international viewers.
"International content distribution firms are becoming more aggressive in competing with the international streaming firms," McLennan observed. "As they work to become the local service provider of choice for consumers, most aren't making the strong financial commitment we see with Amazon, Netflix, Disney and others."
McLennan noted:
RTL Group, Europe's largest commercial broadcaster will be investing $400M over the next three years on their content-wide service.
India's Hotstar, Malaysia's iFlix, Singapore Hooq and Chinese providers – iQiyi, Tencent, Youku – are ramping up to compete with Netflix for subscribers (note: Netflix nor Amazon have a presence in China).
ITV has set aside $33M for BritBox this year and $35M in 2020.
Moviestar in Spain, Viaplay in Scandinavia and Hooq in Southeast Asia are focusing on local-language content to win subscribers in their local areas.
Free-to-air firms like ITV, BBC, France's TF1 and M6, Germany's RTL and ProSiebenSat.1 are expanding their area OTT efforts to maintain market share.
These efforts are important because as Kagan Research reported, the European SVOD market was $6B last year and will be worth $7B by 2022. In addition, SVOD subscribers will increase from 45M to 60M by 2022.
According to Digital TV Research, the SVOD market will triple over the next four years to $15B by 2023.
McLennan emphasized that all of the U.S.-based OTT services are intent on increasing their expansion in the various countries.
"Take Netflix as the most obvious example," he commented. "They have roughly 139M subscribers worldwide. Only 58M are in the U.S. They are very determined to increase their presence in all 190 of the countries they serve. No matter which country's OTT market you look at, they are the 800 lb. gorilla in the room.
"Country streaming services have to carefully develop local-language films and series that have strong regional appeal as well as pricing sensitivity," he added. "And theoretically, they should be able to do it because it's their home territory, their back-yard."
While the global VOD business is in its infancy, there will be ample opportunities for large entertainment firms as well as new entrants or organizations that expand from solely appointment TV to anywhere/anytime streaming firms that offer multiple new, select programming models to fit everyone.
Over the next few years, the landscape will become very crowded as everyone focuses on leveraging their assets to provide consumers with the most compelling story.
Netflix, Amazon, HBO, Hulu, AT&T's TimesWarner, Disney, Comcast, Sky and every existing, new/converting service will make a full-court press to be one of the three to five $10/20 a month services consumers sign up for.
Of course, few consumers will realize that suddenly they are no longer in content heaven where they can choose what, where and when they want their entertainment but in content hell where they have to struggle through multiple services and are suddenly back with a high monthly bill which was the reason, they cut the cord in the first place.
As Chris Nielsen said while wading through the services, "What some folks call impossible, is just stuff they haven't seen before."