VYREMusic Announces the Appointment of Mathew Knowles to Its Board of Directors
Los Angeles, California–(Newsfile Corp. – July 26, 2023) – VYREMusic, a VYRE Network (is a free global streaming platform with a worldwide reach and wholly owned Cabo Verde Capital company (OTC PINK: CAPV) (the "Company" or "VYRE") entity, is a global visual and music-driven distribution and production media conglomerate that aims to shape music and culture through the power of visual artistry and its niche channels TRUE Magazine TV, RnB Magazine TV, and MGraceland TV. VYREMusic today announced the appointment of Mathew Knowles to its Board of Directors.
Mathew Knowles is a global leader in sales & marketing, brand development, entrepreneurship and leadership. With over $5 billion generated across multiple industries, more than $100 million in sales and acquisitions, and the development, recording and distribution of some of culture's most notable careers such as Beyoncé, Destiny's Child, Earth, Wind & Fire, Solange, and many more, Knowles stands as a pillar for corporate, entrepreneurial, and black success.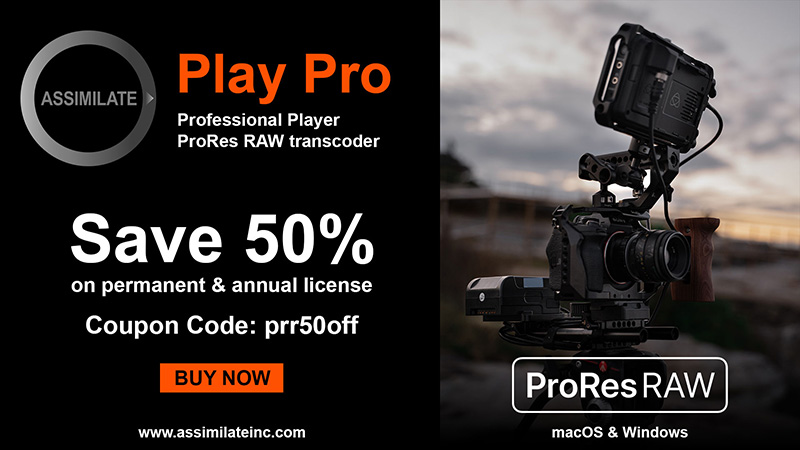 His storied resume in the business world also includes leading some of the most successful marketing campaigns of all time, working with organizations like Pepsi, L'Oréal, Samsung, and House of Deréon Apparel to name a few. The latter of which, Knowles served as Chief Marketing Officer and directly contributed to its $75 million acquisition in 2011.
Today, Mathew Knowles is widely regarded as the best in the world at what he does and is a sought-after speaker, consultant and educator for some of the world's largest organizations and conferences in the areas of sales, marketing, leadership, mindset, entrepreneurship, mental health, wellness and much more. His work in the entertainment industry continues with the newly rebranded Music World Music Film & Television, LLC which is currently developing several highly anticipated projects for the big and small screen.
In his role as a Board Member of VYREMusic, Mr. Knowles will bring new music-related relationships to the table for VYREMusic to look to partner with. This can include, but not limited to, opportunities to bring capital into the company, music creative content ideas, and companies interested in advertising. He will also participate in Company meetings regarding acquisitions, strategic partnerships, growth strategies, and international operations that will push VYREMusic and VYRE corp to the next level. Mr. Knowles will work closely withVYREMusic's Head of Music and VYRE's Co-Founder, Lamar Seay.
"I'm always eager to work with forward-thinking brands and organizations like VYRE. I've built my career on innovation and passion, and the team at VYRE operates with both of those ideologies in mind with everything they do. It's a pleasure to be working with them." Mathew Knowles
"With our Company's direction, especially in music, we are excited for this partnership to bloom. Mr. Knowles has a wealth of knowledge and relationships that we feel would benefit the Company overall. We are happy to have him a part of the VYRE team" – Lamar Seay
Mr. Knowles will also be brought on to the Advisory Board for VYRE Network to assist in various growth strategies, international business, and corporate advertising. His experience and success will be instrumental in the development of the next phase of VYRE Network and its subsidiary niche channels.
ABOUT VYREMUSIC
The VYREMusic brand identifies forward-thinking artists, songwriters, and music innovators to create and distribute entertaining and thought-provoking content to a global audience. This brand is the newest wave for music artists to diversify their range of artistry through live events, original content production, project distribution, acting opportunities, and unique creative marketing. VYREMusic's focus is becoming an alternative to the traditional record label with more progressive ways to market projects and brands that are more beneficial to the artist. VYREMusic consists of brands TRUE Magazine TV (Hip-Hop), RnB Magazine TV (R&B), and MGraceland TV (EDM/Pop). www.VYREnetwork.com/VYREMUSIC
ABOUT VYRE NETWORK
VYRE Network is a free global streaming platform that delivers next-generation movies, shows, live sports, and live concerts to audiences worldwide through several niche channels. Since its launch in 2019, VYRE has consistently been a bridge between independent and mainstream entertainment for film creators and athletes. Users connect via the free to download apps on Apple TV, Roku, Amazon Fire Stick, Android, iPhone, Samsung TV's, and on the web. www.vyrenetwork.com
VYRE Network / Cabo Verde Capital, Inc.
Investor Relations
ir@vyrenetwork.com
Social Media @vyrenetwork
Forward Looking Statements – This release includes forward-looking statements within the meaning of Section 27A of the Securities Act of 1933, as amended, and Section 21E of the Securities Exchange Act of 1934. Such statements include any that may predict, forecast, indicate, or imply future results, performance or achievements, and may contain the words estimate, project, intend, forecast, anticipate, plan, planning, expect, believe, likely, should, could, would, may or similar words or expressions. Such statements are not guarantees of future performance and are subject to risks and uncertainties that could cause the Company's actual results and financial position to differ materially from those in such statements, which involve risks and uncertainties, including those relating to the Company's ability to grow. Actual results may differ materially from those predicted and any reported should not be considered an indication of future performance. Potential risks and uncertainties include the Company's operating history and resources, together with all usual and common economic, competitive, and equity market conditions / risks.

To view the source version of this press release, please visit https://www.newsfilecorp.com/release/174943