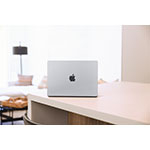 Upgraded Launches MacBook Upgrade Program & Subscription Payment Service in the U.S.
After Successfully Repurposing Over 100,000 Devices in 2022 & Surpassing $100 Million in European Sales, Upgraded Is Now Bringing the Same Subscription Service to the U.S.
SAN FRANCISCO–(BUSINESS WIRE)–#MacBookAir—Upgraded, a MacBook upgrade program that offers month-to-month subscriptions for new laptops, today announced the launch of its upgrade program in the U.S., powered by Citizens Pay, which allows consumers to purchase brand new MacBooks at an affordable monthly cost with effortless upgrades available every two years. After a successful run in Scandinavia (Denmark, Finland, Norway, Sweden) that generated over $100 million in sales, Upgraded is now giving American consumers the same opportunity to own new MacBooks without paying the full retail price upfront. Upgraded is a Y Combinator-backed company, with other investors including GRIL Ventures, Joe Montana's Liquid 2 Ventures and Oyster Ventures.
"We couldn't be more thrilled to bring Upgraded to the U.S.," said John Erik Metcalf, Co-founder & CEO of Upgraded. "Upgrade programs are long overdue when it comes to laptops and our program is the most viable path to own a MacBook without having to dish out thousands of dollars at once on a single purchase. There are millions of software developers, designers, videographers, photographers or other creatives, who rely on having the best available laptop on the market to produce their best work, but buying the newest model of MacBook every time isn't always convenient. Together with our first U.S. retail partner, GatorTec, we're making it possible for these consumers to upgrade their laptops every two years—with no obligation to upgrade right there and then. We're confident that this is the most accessible and flexible plan out there today."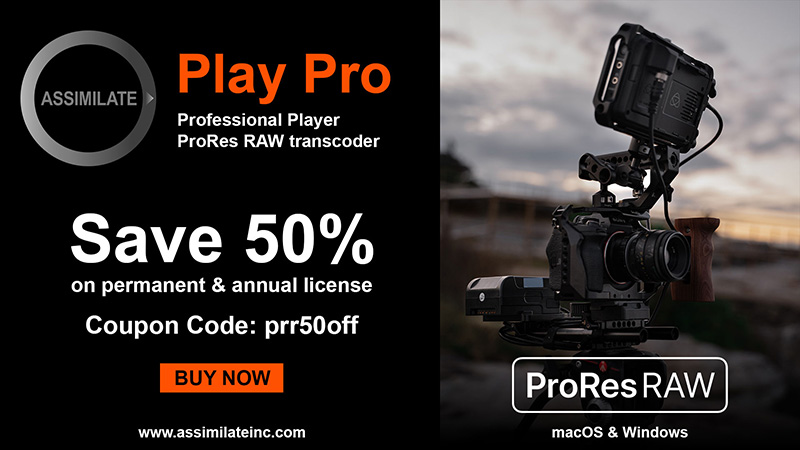 By providing a monthly payment model, Upgraded is breaking down the barriers of entry for those consumers with a more affordable starting point to own a brand new MacBook Air or MacBook Pro. Additionally, Upgraded is the only upgrade program that enables access to the newest MacBook model for no additional fee after just two years of maintaining monthly payments. Consumers simply trade in their old laptops for the newest model once eligible for upgrade, a process that contributes to the circular economy by giving customers a chance to turn in their devices to be repurposed in second-hand markets.
"One of the upsides of our upgrade program is that it keeps the lifecycle of old laptops intact," said Bryan Kitchener, Founding Engineer at Upgraded. "So many old laptops collect dust in drawers for years before being thrown in the trash bin. So many of those laptops are still functional and can be reused by others in need. At Upgraded, we're happy to take your old laptops and provide you a brand new one after your two-year run. We're proud of the fact that we've been able to repurpose hundreds of thousands of laptops in the Nordic region, and we plan to do the same in the U.S."
All programs purchased through Upgraded come with AppleCare+ included in the subscription plan to ensure consumers peace of mind in the case of accidents or damages. Upgraded partners with Citizens Pay to offer consumers integrated financing options. Customers can apply for Upgraded's program at getupgraded.com to determine if they qualify.
Citizens Pay is a leader in point-of-sale financing, offering a responsible way for consumers to pay for large purchases in fixed, monthly installments, while providing merchants with a custom finance solution that drives customer loyalty.
ABOUT UPGRADED:
Upgraded is a MacBook upgrade program that enables effortless upgrades and the convenience of low monthly payments. Driven by the conviction that efficiency leads to productivity and that accessibility should be within reach for all, Upgraded is transforming the device ownership landscape and unlocking the true power of the world's most premiere technologies. By spreading the price of these popular and powerful laptops across 36 low monthly payments, Upgraded is radically increasing access and affordability in the world of Apple products while empowering creators, specialists, and tech enthusiasts to continuously utilize the latest tools available. We understand that time is money, and our program helps customers save valuable time and maximize their productivity without sacrificing the quality of their computer. Rooted in the core concepts of efficiency, accessibility, and financial flexibility, the Upgraded team believes that everyone, from individuals to families to small businesses, deserves the opportunity to harness the full potential of their devices without breaking the bank. Upgraded exists to bridge the gap between outdated devices and optimal performance, with the option to upgrade every other year, revolutionizing the way people acquire and upgrade their MacBook products.
To learn more, please visit www.getupgraded.com and/or follow on socials: Twitter, TikTok, Instagram, Facebook & LinkedIn.
Contacts
PRESS CONTACT:
Nicole Rodrigues

NRPR Group for Upgraded

nicole@nrprgroup.com
424-421-9610