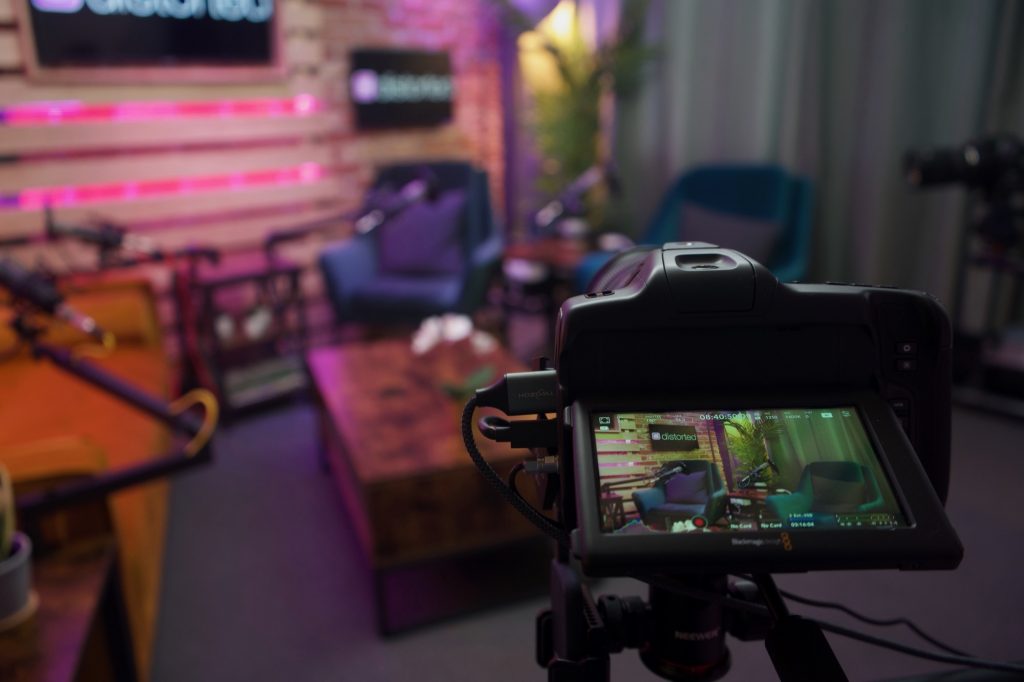 This Is Distorted Builds Podcasting Studio with Blackmagic Design Workflow
Blackmagic Design today announced that content agency This Is Distorted has custom built its new Leeds based audio and visual podcasting facility around the Blackmagic ATEM Mini Extreme ISO live production switcher and Pocket Cinema Camera 6K G2 digital film camera.
Directors Alex Jungius, Andi Durrant and Nick Riley left the world of mainstream radio to set up the company. Their journey began with electronic music, which paved the way for more genres and expanded into speech based content as podcasting further developed. The team now works with artists such as deadmau5 on his weekly show 'mau5trap' which reaches more than 13 million people through to brands like the NHS on the award winning 'Health Uncovered' podcast.
"We liked the idea that you could cut out the main broadcaster and create an audience for yourself through audio," Alex reveals. "The first studio space wasn't designed for the visual aspect of podcasting; we installed video cameras, but it was very much an afterthought of the design. At that time, we didn't know whether clients would want full length videos or even short clips."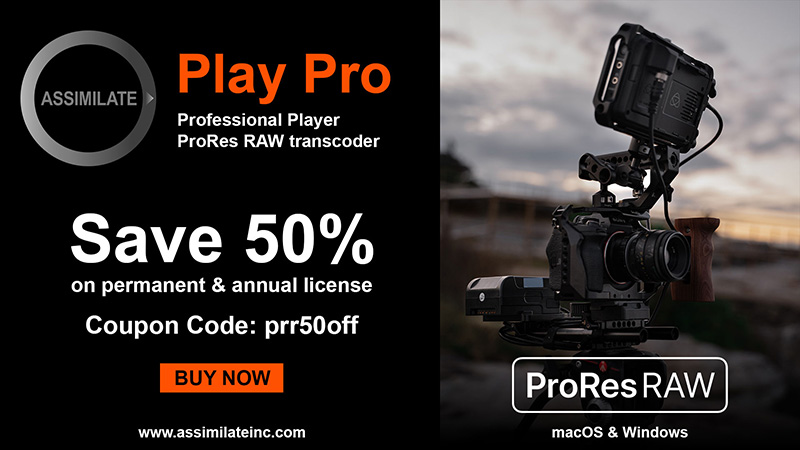 The pandemic proved to be the tipping point for This Is Distorted with more clients prioritizing video and short form social media content. Therefore, the new studio space was built with audiovisual podcasting in mind.
Production wise, the studio comprises three Blackmagic Pocket Cinema Camera 6K G2 cameras connected via HDMI to an ATEM Mini Extreme ISO switcher in the control room. "We can operate and control the cameras remotely via the ATEM, removing the need to have camera operators in the room. Audio is recorded separately which also feeds into the ATEM to sync video files," says Alex.
The studio features a relaxed television style backdrop based around comfy sofas and exposed brick to create a unique space with branding wall TVs and color changeable lighting. With space restrictions, wall mounted arms lift the Pocket Cinema Camera 6K G2s off the floor, which can be swung into place, eliminating common trip hazards and making the setup as subtle as possible.
All camera ISOs and a copy of the live cut are recorded to a USB-C SSD drive along with a DaVinci Resolve project file. "90 percent of the time, that live cut is good enough for what we want. If not, we dive into DaVinci Resolve Studio and tweak those cuts if it needs more polish," says Alex. "We might resort to the ISO files and create a multitrack timeline from there for slightly more complicated shows where it's a bit start and stop."
"We wanted an all in one solution and with every need we could anticipate, we were able to find a solution in the Blackmagic workflow," he concludes. "Now we're confident that with the space we can start to get a bit more creative with the look and feel of the content we're producing."
Press Photography
Product photos of the Pocket Cinema Camera 6K G2, ATEM Mini Extreme ISO, DaVinci Resolve Studio and all other Blackmagic Design products are available at www.blackmagicdesign.com/media/images.
About Blackmagic Design
Blackmagic Design creates the world's highest quality video editing products, digital film cameras, color correctors, video converters, video monitoring, routers, live production switchers, disk recorders, waveform monitors and real time film scanners for the feature film, post production and television broadcast industries. Blackmagic Design's DeckLink capture cards launched a revolution in quality and affordability in post production, while the company's Emmy™ award winning DaVinci color correction products have dominated the television and film industry since 1984. Blackmagic Design continues ground breaking innovations including 6G-SDI and 12G-SDI products and stereoscopic 3D and Ultra HD workflows. Founded by world leading post production editors and engineers, Blackmagic Design has offices in the USA, UK, Japan, Singapore and Australia. For more information, please go to www.blackmagicdesign.com.