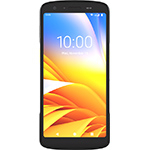 Zebra Technologies Launches TC22/TC27 Mobile Computer for Enterprise-Grade Manageability and Productivity
New Zebra device delivers 5G and Wi-Fi 6E connectivity and built-in support for Apple VAS and Google Smart Tap to unlock new ways of working
LINCOLNSHIRE, Ill.–(BUSINESS WIRE)–Zebra Technologies Corporation (NASDAQ: ZBRA), a leading digital solution provider enabling businesses to intelligently connect data, assets, and people, today announced the launch of the TC22/TC27 – a valuable mobile computer for organizations that were previously constrained to use consumer or lower quality devices lacking the features they need to maximize efficiency and productivity.
This powerful, feature-rich device is ideal for businesses including small and medium size businesses (SMBs) in retail, sports and entertainment, transit and logistics, utilities and field services which have limited budgets but need advanced range scanning, hybrid point of sale (POS) solutions, and enterprise-grade manageability without the IT complexity. For hospitality and entertainment businesses, the built-in support for Apple VAS and Google Smart Tap enables the TC22/TC27 to easily validate tickets, membership and loyalty cards, and boarding passes stored in mobile wallets.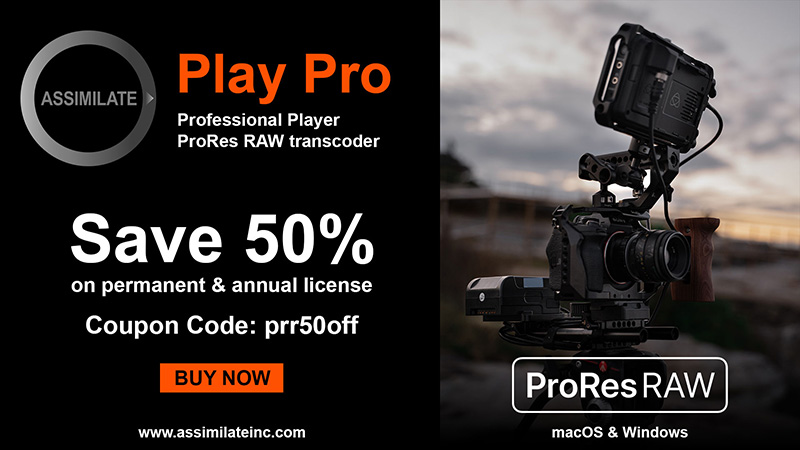 Users will also benefit from a standard 1D/2D integrated scan engine or advanced 1D/2D integrated scan engine with Intellifocus™ technology for scanning items in hand or on the highest shelf, delivering split-second, first-time capture of virtually every barcode, regardless of condition. Equipped for confirming home and locker deliveries with high-quality photos, its 16MP rear camera and 5MP front camera also keep workers connected by enabling high-quality video calls to distribution centers, stores, and warehouses.
Ideal for utilities and field service environments, the TC22/TC27 is robust and functional in challenging climates, operating in temperatures from -10C to +50C and withstanding drops to tile over concrete and tumbles. It has secure IP68 sealing to protect it from dust and water plus a large, bright 6" FHD display to help keep workers engaged in their tasks along with extra visibility for route optimization and micro-locationing. Its thin, lightweight form factor makes it easy to fit into a pocket or apron to help ensure all-shift comfort. It is also equipped with Wi-Fi 6E, 5G and CBRS (US band only) connectivity, operational high memory configurations and a Qualcomm Hex-Core 2.1GHz processor, allowing businesses to leverage advances in communication infrastructure and connectivity.
"The TC22/TC27 is the right choice for businesses who want to move away from less secure, inefficient devices and consumer smartphones in their critical operations," said Julie Johnson, General Manager and Senior Vice President, Enterprise Mobile Computing, Zebra Technologies. "The TC22/TC27 is a powerful, purpose-built device that's affordable and comes with all the features and add-ons needed to futureproof operations and get the job done."
Zebra will provide up to three years of product availability and three years of ongoing support backed by best-in-class technical support from Zebra Services. The TC22/TC27 contains a core set of Zebra Mobility DNA tools for device management and security, is upgradable to Mobility DNA Enterprise, and supports upgrades up to Android 16. Zebra's value-add features, including Tap to Pay, Device Tracker for device loss prevention and recovery, Workstation Connect and radio frequency identification (RFID) capability in the form of the RFD40 UHF RFID Sled unlock additional capabilities to meet changing business needs.
KEY TAKEAWAYS
The launch of the TC22/TC27 means businesses of all sizes can leverage a reliable, high-quality mobile computing device with enterprise-grade functionality.
The device is designed for workers in the retail and hospitality, utilities and field services, and transport and logistics sectors, with the required connectivity, processing power, ergonomic comfort and pocketable durability.
A range of services and adds-ons will support businesses to leverage bespoke solutions with support from a leading enterprise provider.
ABOUT ZEBRA TECHNOLOGIES
Zebra (NASDAQ: ZBRA) helps organizations monitor, anticipate, and accelerate workflows by empowering their frontline and ensuring that everyone and everything is visible, connected and fully optimized. Our award-winning portfolio spans software to innovations in robotics, machine vision, automation and digital decisioning, all backed by a +50-year legacy in scanning, track-and-trace and mobile computing solutions. With an ecosystem of 10,000 partners across more than 100 countries, Zebra's customers include over 80% of the Fortune 500. Newsweek recently recognized Zebra as one of America's Most Loved Workplaces and Greatest Workplaces for Diversity, and we are on Fast Company's list of the Best Workplaces for Innovators. Learn more at www.zebra.com or sign up for news alerts. Follow Zebra's Your Edge blog, LinkedIn, Twitter and Facebook, and check out our Story Hub: Zebra Perspectives.
ZEBRA and the stylized Zebra head are trademarks of Zebra Technologies Corp., registered in many jurisdictions worldwide. All other trademarks are the property of their respective owners. ©2023 Zebra Technologies Corp. and/or its affiliates.
Contacts
Media Contact:
Michael Gilhooly

Zebra Technologies

+1-708-814-5281

michael.gilhooly@zebra.com
Industry Analyst Contact:
Kasia Fahmy

Zebra Technologies

+1-224-306-8654

k.fahmy@zebra.com