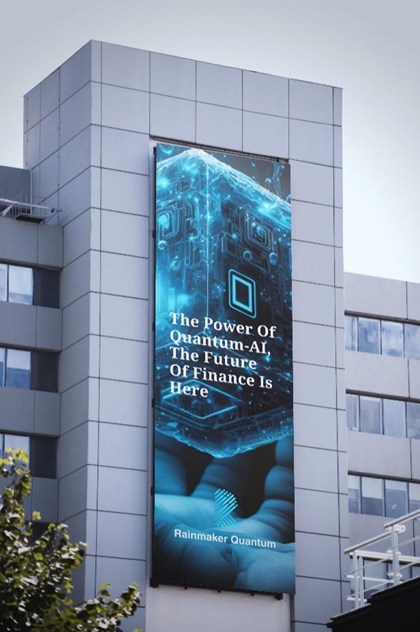 Rainmaker Quantum Group Unveils Divine Quantum 5.0: Revolutionary AI Technology Transforming the Investment Landscape
London, United Kingdom–(Newsfile Corp. – August 21, 2023) –  Rainmaker Quantum Group, a pioneering fintech company, proudly unveils the highly anticipated Divine Quantum 5.0 – an extraordinary upgrade from version 4.0. The much-anticipated Divine Quantum 5.0 is set to kickstart on the 1st of July with an impressive capital of 9 million USD. This strategic enhancement signifies a momentous milestone in Rainmaker Quantum Group's unwavering dedication to advancing investment technology and delivering unparalleled value to its esteemed clients.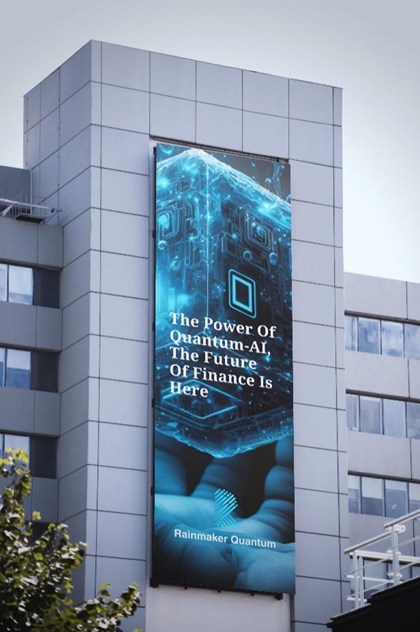 Rainmaker Quantum Group building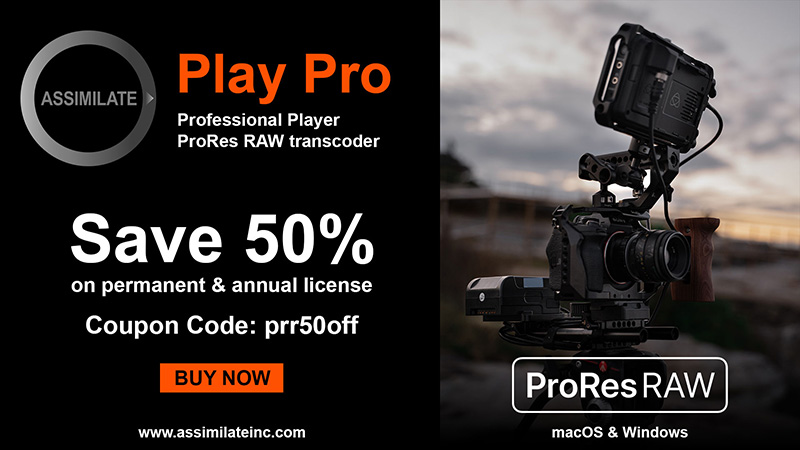 To view an enhanced version of this graphic, please visit:
https://digitalmedianet.com/wp-content/uploads/2023/08/177731_d32c7f0e049e69e6_002full.jpg
Divine Quantum 4.0, the previous iteration of the strategy, showcased Rainmaker Quantum Group's dedication to incorporating advanced machine learning algorithms and a robust risk management system into its investment approach. Through the analysis of vast amounts of data and the identification of intricate patterns and trends, Divine Quantum 4.0 enabled the company to make accurate investment decisions, with a focus on capital preservation and low-risk options.
One of the key advantages of Divine Quantum 4.0 was its ability to leverage AI and machine learning algorithms to analyze vast amounts of data and identify patterns that would be challenging for human investors to discern. This allowed Rainmaker Quantum Group to make precise investment decisions and minimize risks for its clients, ultimately delivering stable and favorable returns.
With Divine Quantum 5.0, Rainmaker Quantum Group has taken a remarkable leap forward in harnessing cutting-edge AI technology. The latest upgrade incorporates an enhanced AI chip, utilizing a 3-nanometer chip set that represents the forefront of technological advancements. This state-of-the-art AI chip empowers the Divine Quantum 5.0 strategy with unparalleled computational power, enabling lightning-fast data analysis, pattern recognition, and precise investment decision-making.
AI chips, also known as AI accelerators or AI processors, are specialized hardware components designed to efficiently process and execute artificial intelligence algorithms. They play a critical role in enabling advanced AI capabilities, such as lightning-fast data analysis, pattern recognition, and precise decision-making.
The key technical aspects of these advanced AI chips include:
Computational Power: Upgraded AI chips offer unparalleled processing, enabling Divine Quantum 5.0 to handle vast financial datasets with exceptional speed and efficiency.
Machine Learning Capabilities: AI chips efficiently execute a crucial component of Divine Quantum's investment approach – machine learning algorithms. This capability enables precise investment decisions through the identification of data patterns and trends.
Advanced Architecture: Utilizing a 2-nanometer chip, Rainmaker Quantum Group achieves a significant technological advancement with improved performance, power efficiency, and reduced heat generation.
AI Optimization: AI chips are optimized for specific workloads, accelerating computations and enhancing Divine Quantum 5.0's data processing and investment efficiency.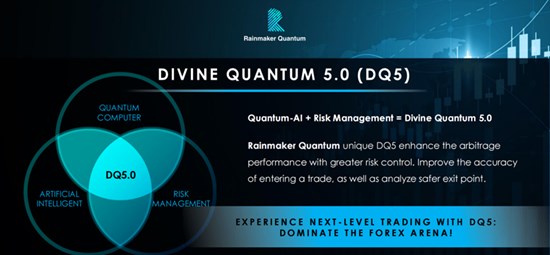 Divine Quantum 5.0 (DQ5)
To view an enhanced version of this graphic, please visit:
https://images.newsfilecorp.com/files/8700/177731_d32c7f0e049e69e6_003full.jpg
With Divine Quantum 5.0, the advanced AI chip powered by the latest cutting-edge technology takes these capabilities to unprecedented levels. The improved computational efficiency and speed enable Divine Quantum 5.0 to handle even larger datasets, leading to more precise and insightful investment decisions. By leveraging the most advanced AI technology available, Rainmaker Quantum Group is at the forefront of the industry, delivering superior investment strategies that maximize returns and minimize risks for its clients.
Rainmaker Quantum Group's commitment to expansion and innovation has consistently driven its evolution and allowed it to establish a strong reputation in the industry. With Divine Quantum 5.0 and its revolutionary use of the latest AI chip technology, Rainmaker Quantum Group reinforces its position as a pioneering force in the financial sector. By constantly pushing the boundaries of what is possible, the company continues to provide exceptional investment solutions and maintain its commitment to the success and satisfaction of its clients.
Investors can expect Rainmaker Quantum Group to remain dedicated to its mission of delivering cutting-edge investment strategies supported by the most advanced AI technologies available. Divine Quantum 5.0, with its superior AI chip technology and relentless pursuit of innovation, is poised to revolutionize the investment landscape, offering unprecedented accuracy, efficiency, and profitability in an ever-evolving market.
Source: https://www.rainmakerquantum.com/media
Media Contact:
Mr Edward Davison
marketing@rainmakerquantum.com

To view the source version of this press release, please visit https://www.newsfilecorp.com/release/177731