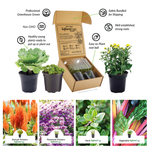 Ferry-Morse Announces Return of Fall PlantlingsPlus Line Available for Online Purchase to Help Gardeners Extend the Growing Season
More than 40 varieties of hardy vegetables, flavorful herbs and eye-catching flowers arrive ready-to-plant
NORTON, Mass.–(BUSINESS WIRE)–#BabyPlants—Ferry-Morse, one of the leading and oldest gardening seed brands in the United States, part of the Central Garden & Pet Company portfolio (NASDAQ: CENT) (NASDAQ: CENTA), has unveiled its Fall PlantlingsPlus™ Collection. Now shipping, the collection features 17 new varieties and a total of more than 40 vegetable, herb, and flower baby plants available so gardeners of all levels can continue to grow throughout the autumn months. PlantlingsPlus are four to six inches tall upon arrival, well into their growth cycle with established root systems and offer gardeners a more successful head start for the fall gardening season.
"Gardeners of all levels can continue to keep their gardens thriving well past the close of summer with our Fall PlantlingsPlus varieties," said Rebecca Sears, CMO & Resident Green Thumb for Ferry-Morse. "Whether you want to add fresh cool-weather crops like cauliflower or artichokes to your homecooked meals or find new ways to incorporate deep hues into your fall décor, there's something that everyone can enjoy this extended growing season."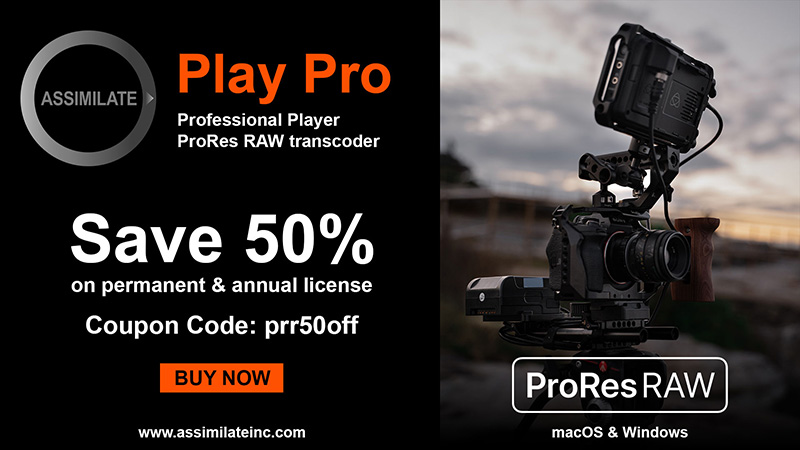 Enhance Your Culinary Skills with Fresh Fall Flavors
Home cooks agree that fresh ingredients take any meal from good to great. Instead of spending time and money picking produce from the grocery store that has already lost some of its freshness in transport, Ferry-Morse's vegetable and herb PlantlingsPlus deliver quality ingredients that bring big garden-to-table flavors.
Cold hardy vegetable varieties like Brussels sprouts, cabbage, kale, broccoli, and Swiss chard can be planted in time for Fall harvesting as early as September, depending on growing zone. Fresh herbs make any meal or cocktail/mocktail a standout and the Ferry-Morse collection offers a wide variety from dill and cilantro to lavender and rosemary. The full line has also expanded to include brand new varieties like Cheddar Cauliflower, Green Globe Artichokes and Garlic Geisha Chives.
Plant a Pop of Pink and Personality
The year of all things pink isn't over yet! While the changing of the seasons typically calls for more orange and yellow décor in your home, Ferry-Morse's fall flower PlantlingsPlus also come in a variety of magenta hues so that you can keep the pink trend going throughout the rest of the year.
Ferry-Morse's assortment of mums now come in NEW Flamingo Pineapple Pink and Grapeberry Neon Purple varieties to add a pop of bold color to your garden. These hardy perennials not only bring beautiful butterflies to the garden but are also superb cut flowers for hand-picked autumnal bouquets.
This season's collection also offers an assortment of new annuals like feathery Fresh Look Red Celosia that brings a touch of elegance while Apple Cider Pansy adds early- and late-season tones to gardens and containers.
Ferry-Morse's Fall PlantlingsPlus Collection is available online now in packs of two. Orders ship directly throughout North America through September 26 or while supplies last.
Ferry-Morse continues to offer a variety of online tools for those who want expert advice at their fingertips, including the Garden Matchmaker Quiz for personalized seed recommendations and The Greenhouse blog available on FerryMorse.com.
About Ferry-Morse
Founded in 1856, Ferry-Morse is one of the oldest operating seed businesses in the United States and pioneered the practice of selling only fresh flower, herb, and vegetable seeds, packed for the current season. Along with our history comes a wealth of knowledge, innovations, and experience helping generations of gardeners. What has always been at the center of the Ferry-Morse brand are quality and integrity, including a dedication to only Non-GMO seeds. Ferry-Morse is part of the Green Garden Products family of brands, the leading supplier of seed packets and seed starter products for flower and vegetable gardens in North America. Green Garden Products is owned by Central Garden & Pet. For more information, visit ferrymorse.com.
About Central Garden & Pet
Central Garden & Pet Company (NASDAQ: CENT) (NASDAQ: CENTA) understands that home is central to life and has proudly nurtured happy and healthy homes for over 40 years. With fiscal 2022 net sales of $3.3 billion, Central is on a mission to lead the future of the Pet and Garden industries. The Company's innovative and trusted products are dedicated to helping lawns grow greener, gardens bloom bigger, pets live healthier, and communities grow stronger. Central is home to a leading portfolio of more than 65 high-quality brands including Amdro®, Aqueon®, Cadet®, Farnam®, Ferry-Morse®, Four Paws®, Kaytee®, K&H®, Nylabone® and Pennington®, strong manufacturing and distribution capabilities and a passionate, entrepreneurial growth culture. Central Garden & Pet is based in Walnut Creek, California and has over 7,000 employees across North America and Europe. Visit www.central.com to learn more.
Contacts
Anna Bagliore

abagliore@360pr.plus