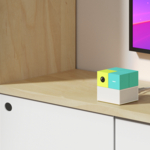 Preorders for Nex Playground Go Live, Transforming Family Time in the Living Room
Nex Delivers Expansive Motion Game Catalog on Camera-Equipped TVs, and Introduces All-New Nex Playground Device
SAN FRANCISCO–(BUSINESS WIRE)–Nex, a leader in motion entertainment and AR experiences, announced today the opening of preorders for Nex Playground, an innovative new device that transforms living rooms into interactive virtual playgrounds with motion-based games for all ages. Building upon this exciting release, the company has also expanded its offerings by making their motion entertainment catalog available for a variety of camera-equipped TVs, providing families with even more platforms to enjoy the active and immersive experiences.
"Our mission is to reconnect humanity with the joy of movement, turning screen time into active playtime, and transforming living rooms into playgrounds," said David Lee, co-founder and CEO of Nex. "We are dedicated to championing the best experiences, whether it's through Nex Playground or the latest emerging camera-equipped TVs. Our ultimate goal is to transform the living room into a healthy and active space, bringing families together to play and bond."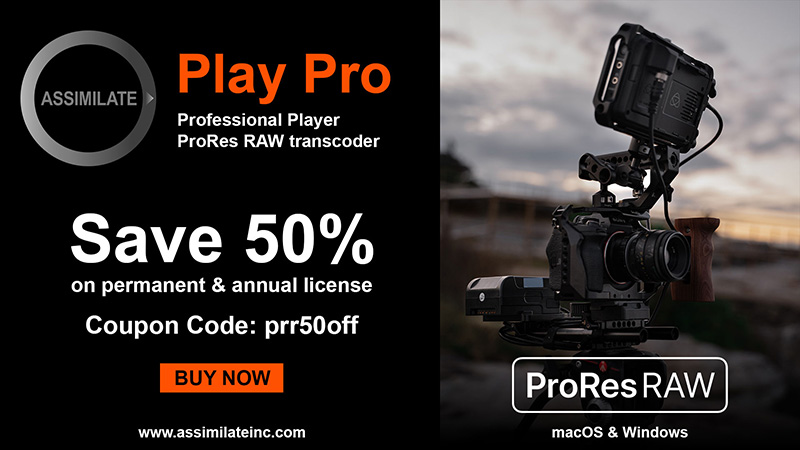 Nex Playground features a wide-angle camera, high-definition graphics, and powerful performance—all in a small and playful form factor. It uses AI-powered motion sensing to capture your movements and transform them into exciting gameplay experiences. With intuitive and natural gestures, there's no need for additional sensors or clunky wearables, allowing up to four concurrent players to jump right into the action. Nex Playground reignites the joy of playing games together, whether it's a lively family game night, unstructured playtime, or a social gathering with friends. It offers limitless possibilities for shared entertainment, transforming your living room into an arcade, gym, obstacle course or theme park. Nex has an impressive collection of over 30 games and experiences in development, with even more third-party collaborations in the works. To further enrich the immersive experience, the accompanying Nex Playground remote is equipped with haptic feedback and a microphone for voice-based applications.
Additionally, privacy is of utmost importance to Nex Playground, as demonstrated by the integrated camera privacy cover and LED indicator. Motion detection data is limited to the device itself, ensuring that no video is captured or stored, and personal data remains secure. All processing takes place locally on the device, eliminating the need for cloud-based data processing and further reinforcing privacy measures.
Nex Playground industrial design was led by female-owned San Francisco firm level Design, and engineered and manufactured in collaboration with Skyworth Digital, a global leader in multimedia, broadband and connected home entertainment devices. Level's conscientious design approach was essential to bringing an entirely new type of device into the heart of the home, the living room, in a way that families would instantly fall in love with. Skyworth Digital's unique abilites in crafting and producing high-performance, feature-rich multimedia and broadband devices for the connected home, along with their trusted global network of distributors and retailers, created a powerful combination of capabilities for the production and delivery of Nex Playground.
Preorders for Nex Playground are now available, with the first batch of units set to be released in time for the holiday season in 2023. Preorders go on sale today at an exclusive early bird price of $179. This comprehensive package includes the hardware and three marquee game titles. After launch, an extensive library of an additional 20 games will be available through a convenient subscription model, called Play Pass. Play Pass will be offered in both a quarterly plan for $49 or an annual plan for $89. Customers who sign up for a Play Pass subscription will get unlimited access to the full library of games, early access to games under development in the Nex Lab, and free shipping. To secure your Nex Playground and embark on a new era of interactive entertainment, visit https://playground.nex.inc/. To watch the launch trailer for Nex Playground, visit: https://bit.ly/meet_nex_playground.
Nex is also going beyond its dedicated device to ensure motion entertainment reaches a wide audience. A significant achievement in June was Nex's role as a featured launch partner for Sky Live, the exclusive interactive camera for Sky Glass in the UK, enabling the seamless integration of Nex motion games. This partnership marks the beginning of a long-term collaboration with Sky, a Comcast subsidiary, with Nex committed to delivering a plethora of additional motion games to Sky Live in the future.
Furthermore, Nex is actively developing motion games for Sony BRAVIA CAM enabled TVs. In a similar vein, Apple recently announced Continuity Camera support for Apple TV, enabling the use of the iPhone camera as the primary camera for the Apple TV when tvOS 17 ships later this fall. This breakthrough opens new realms of interactivity that were previously unattainable. Within a week of the Apple Worldwide Developers Conference (WWDC), Nex has swiftly incorporated Apple tvOS support into their Motion Developer Kit (MDK), a versatile developer platform compatible with various operating systems including iOS, Android, Mac, PC, and Android TV. With the recent addition of tvOS support, Nex can now develop motion games for Apple TV, leveraging the Continuity Camera technology.
Nex Playground, Sky Live, Sony BRAVIA CAM enabled TVs and Apple TV are just glimpses of Nex's expansive platform ecosystem. With over 5 million downloads, Nex motion games have already garnered love from users worldwide on the Apple App Store and Google Play Store. Additionally, Nex is extending the availability of their games to Steam, starting with Starri this summer, further broadening their reach. Nex remains committed to collaborating with operators, TV manufacturers, brands, and IP holders, bringing the excitement of motion entertainment to life through innovative partnerships and ventures.
Since 2017, Nex has been dedicated to pushing the boundaries of motion entertainment and reigniting people's passion for physical movement. At the core of every experience offered by Nex is active play, designed to bring joy and excitement through shared moments. The content lineup includes a wide range of offerings, incorporating elements such as augmented reality and collaborative multiplayer games to create immersive and engaging communal experiences. Nex's library caters to diverse tastes and interests, encompassing delightful activities for parents and kids in Peppa Pig: Jump & Giggle, hilarious competitive AR minigames in Party Fowl, dance-centric rhythm gaming in Starri, off-the-wall kart racing in Miniacs Steering Madness, and fitness-focused exercises in Active Arcade. These titles contribute to the robust multi-platform ecosystem that Nex has built, reaching audiences on mobile devices, tablets, computers, and now in living rooms thanks to Nex Playground and a broad TV partner strategy.
To learn more about Nex's motion-based entertainment experiences, visit nex.inc. For detailed information about Nex's MDK, visit platform.nex.inc.
About Nex
Nex is helping humanity reconnect with the joy of movement through fun, social, and interactive motion entertainment that's available on any modern camera-equipped device. Using cutting-edge AI, mobile, and vision technologies, Nex merges the digital and physical worlds, so players are immersed in the experience using their natural body movement. Nex has been recognized as one of Fast Company's Most Innovative Companies, Time's Best Inventions, and has been awarded the prestigious Apple Design Award. Nex apps are used in more than 200 countries around the world and include HomeCourt, Active Arcade, Party Fowl, Starri, Miniacs: Steering Madness and Peppa Pig: Jump and Giggle. Learn more about Nex at https://www.nex.inc.
Contacts
Media:

BerlinRosen

nex@berlinrosen.com