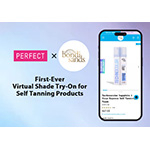 Perfect Corp. Partners with Bondi Sands to Deliver High-Precision Live AR & AI-Powered Virtual Try-On Technology for Self Tanning Products
Bondi Sands is the first-of-its-kind to leverage Perfect Corp.'s AI & AR virtual try-on technology for the self tan industry.
NEW YORK–(BUSINESS WIRE)–Perfect Corp. (NYSE: PERF), the leading artificial intelligence (AI) and augmented reality (AR) beauty and fashion tech solutions provider, has partnered with Bondi Sands, one of the most popular self tanning companies in the world, to launch a shade color virtual try-on (VTO) solution for their self tan online shopping experience in the U.S, UK, Europe, and Australia. The immersive shopping experience is powered by Perfect Corp.'s award-winning AI/AR technology, allowing customers to experiment with a variety of self tan products virtually to find their perfect shade. While Perfect Corp.'s AR Makeup Try-On technology has become table stakes in the color cosmetics industry, Bondi Sands is the first company in the self tan category to leverage Perfect Corp.'s virtual try-on technology, which assists in matching customers with their ideal shade.
Extraordinary Self Tanning Shade Matching Experience with Precise VTO Technology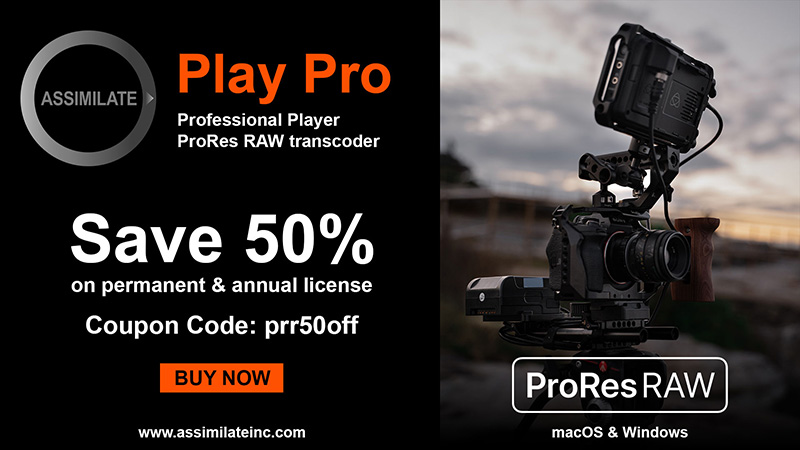 The Bondi Sands VTO experience is available online for the brands' latest self tan , Technocolor. Additionally, a QR code is presented on the product packaging for in-store shopping. Through Perfect Corp.'s AI and AR virtual try-on technology, Bondi Sands' customers can instantly try on products via their mobile camera or webcam on a desktop, seeing the self tan product on their own faces with hyper-realistic results. Since the launch of the 1 Hour Express Technocolor self tanner on April 12th, over 78,000 customers have utilized the VTO experience provided by Bondi Sands to find their perfect shade.
"As a global brand, inclusiveness is a prerequisite for Bondi Sands. The self tanning industry has more work to do in this space than most beauty categories, as most brands consider diversity in marketing campaigns but not in product development," says Blair James, Co-Founder and CEO of Bondi Sands. "Our new Technocolor range, is the first inclusive self tanning product on the market and has been specifically developed to produce the optimal level of DHA and hydration for each skin type and tone. To make it easy to find your perfect match, we have created the Technocolor Shade Finder Quiz that can be done on our website. At the end of the quiz, a product is suggested through an integrated try-on filter in partnership with Perfect Corp. so you can see exactly how the suggested product looks on your skin."
AR-Powered Digital Innovation Expands to Influence Self Tan Category
"The expansion for our AR makeup virtual try-on into self tan products perfectly aligns with our company mission of solving consumer pain points and supporting beauty brands to adapt to meet the changing needs of consumers," said Alice Chang, CEO and Founder of Perfect Corp. "VTO technology has become an essential tool to engage beauty customers and increase customer purchasing confidence. We're excited to be entering the new arena of self tan products with the Bondi Sands team."
To explore the Perfect Corp. and Bondi Sands VTO experience, please visit https://bondisands.com/products/technocolor-sapphire.
About Bondi Sands
Home of the sand, sea and sun, Bondi Sands is inspired by the iconic Australian summer and the desire to bring confidence to our global community through healthy, glowing skin. Established in 2012, Bondi Sands quickly rose to cult-status as the number 1 Globally Best-Selling Self Tan and Suncare brand, bringing the iconic Australian lifestyle to our Bondi Babes all year round. The Australian-made, high quality formulas work to give you glowing, healthy skin that hydrates and nourishes with each application.
About Perfect Corp.
Perfect Corp. (NYSE: PERF) is the leading SaaS AI and AR beauty and fashion tech solutions provider, dedicated to transforming shopping experiences through empowering brands to embrace the digital-first world. By partnering with the largest names in the industry, Perfect Corp.'s suite of enterprise solutions deliver synergistic, technology-driven experiences that facilitate sustainable, ultra-personalized, and engaging shopping journeys, as well as equipping brands with next generation of consumer goods. Perfect Corp. offers a complementary suite of mobile apps, including YouCam Makeup and YouCam Perfect, to provide a consumer platform to virtually try-on new products, perform skin diagnoses, edit photos, and share experiences with the YouCam Community. To learn more, please visit PerfectCorp.com.
Contacts
Press Contacts
Perfect Corp. official website: https://www.perfectcorp.com
Perfect Corp. on LinkedIn: https://www.linkedin.com/company/perfect-corp
Perfect Corp. official Blog: https://www.perfectcorp.com/business/blog
Corporate: Tony Tsai at press@perfectcorp.com or by phone: +886-2-8667-1265, ext. 2167

USA: Jacqueline Agudelo at contact_pr@perfectcorp.com or by phone +1 (917) 935-8232

Japan: Ryusho Hosaka at contact_pr_jpn@perfectcorp.com or by phone: +81-3-5875-6651

China: Winter Zhang at Winter_zhang@perfectcorp.com or by phone: +86-166-2139-1855

Europe: Aurélie Léveillé at contact_pr_fr@perfectcorp.com
UAE: Moushmi Bhatia at contact_pr_uae@perfectcorp.com or by phone: +971 (0) 56 896 5253

India: Ananya Tandon at contact_pr_in@perfectcorp.com
Indonesia: Chiki Anwar at contact_pr_id@perfectcorp.com