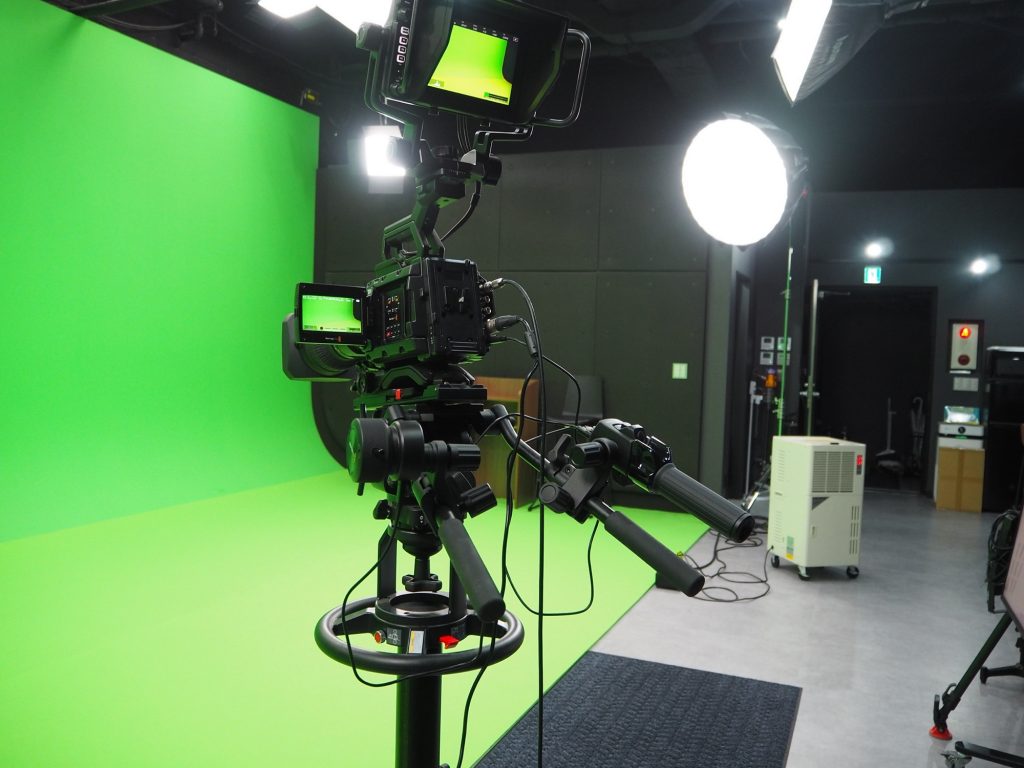 Osaka's Rockets Ltd. Builds New Virtual Studio Around Blackmagic Design Workflow
Fremont, CA, USA – Tuesday, August 22, 2023 – Blackmagic Design announced today that Rockets Ltd., a live production company based in Osaka, has built the "Rocket Studio," a live streaming and production studio in Tokyo. The studio allows high quality virtual production and uses numerous Blackmagic Design products, including ATEM Constellation 8K live production switcher, URSA Broadcast G2 camera and Ultimatte 12 real time compositing processor.
Rockets, operating from its base in Osaka, provides internet live streaming and event broadcasting services, delivering more than 200 live streams annually. It offers end to end solutions, including planning, equipment selection, staffing, operations, and arrangements for complex network and outdoor power requirements, tailored to the client's specific streaming needs. Not limited to the Osaka region, it also caters to clients across Japan, providing on location broadcasting services.
Kazuhiro Yoshitomi, the representative director of Rockets, mentioned, "Before the COVID-19 pandemic, there were fewer dedicated streaming service providers. We've been involved in streaming since 2010, around the time when platforms like Nico Nico Douga and Ustream were emerging. Back then, we used Blackmagic's ATEM Television Studio. Without it, we couldn't have done our streaming work. From there, we continuously upgraded to newer ATEM models."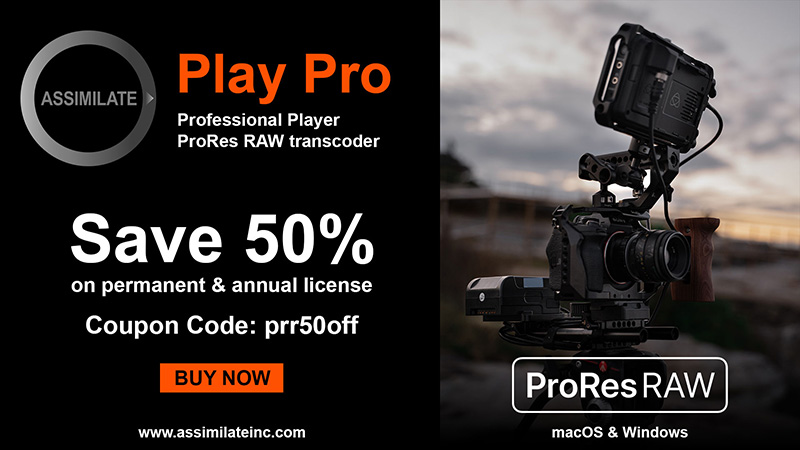 Due to its early adoption of streaming services before it became widespread, Rockets has managed many projects for clients in Tokyo as well. Yoshitomi said, "With the increased demand for streaming during the pandemic, we became busier. We received numerous inquiries from clients about a streaming studio, so we decided to build one. We wanted a virtual studio with flexible background options to be ready for the future, so we introduced Ultimatte 12 and Ultimatte Smart Remote 4."
Additionally, Yoshitomi and his team equipped the studio with other equipment similar to those used at their Osaka headquarters, including ATEM Constellation 8K, ATEM 1 M/E Advanced Panel, URSA Broadcast G2 with Blackmagic Zoom Demand and Blackmagic Focus Demand, Blackmagic Videohub 40×40 12G router, Teranex AV standards converter, SmartScope Duo 4K monitor, Multiview 16, Smart Videohub 20×20 router, HyperDeck Studio HD Plus and HyperDeck Studio 4K Pro broadcast decks, UltraStudio 4K Mini capture and playback device and Mini Converters.
"Having used Blackmagic products for many years, transitioning to the new models is seamless," said Yoshitomi. "ATEM Constellation 8K, with its numerous inputs and up/downstream keyers, makes compositing easy. Recently, we have received requests not only for streaming but also for various visual effects, and SuperSource is very useful in those cases."
The studio is fully digitally green painted and equipped with a 2-sided R Horizon green screen setup. The background image is output through a virtual system as CG background. Using remote cameras capable of providing lens information, the studio sends lens data to the virtual system, where it is combined with the background output and real time composite with the footage captured by URSA Broadcast G2 using Ultimatte 12. The composite footage is then sent to the ATEM Constellation 8K for switching.
"All signals are initially fed into the Videohub 40×40 12G and then distributed from there," said Yoshitomi. "While we were also using an older model, the Smart Videohub 20×20, we introduced the new one to accommodate more inputs. With the new version's electronic clutch on the spin knob, it stops more precisely, making it easier to use. We use Teranex AV for final format conversions. For recording, we rely on HyperDeck. It can record onto SD cards, which makes it convenient for delivering the finished recording directly to clients."
"Since we've equipped most of the studio with Blackmagic Design products, everything is connected through the network. With just a single PC or iPad, we can control all the equipment, making it incredibly user friendly," Yoshitomi concluded.
Press Photography
Product photos of ATEM Constellation 8K, URSA Broadcast G2, Ultimatte 12, Ultimatte Smart Remote 4, ATEM 1 M/E Advanced Panel, Blackmagic Zoom Demand, Blackmagic Focus Demand, Videohub 40×40 12G, Teranex AV, SmartScope Duo 4K, Multiview 16, Smart Videohub 20×20, HyperDeck Studio HD Plus, HyperDeck Studio 4K Pro, UltraStudio 4K Mini, Mini Converters and all other Blackmagic Design products are available at www.blackmagicdesign.com/media/images
About Blackmagic Design
Blackmagic Design creates the world's highest quality video editing products, digital film cameras, color correctors, video converters, video monitoring, routers, live production switchers, disk recorders, waveform monitors and real time film scanners for the feature film, post production and television broadcast industries. Blackmagic Design's DeckLink capture cards launched a revolution in quality and affordability in post production, while the company's Emmy™ award winning DaVinci color correction products have dominated the television and film industry since 1984. Blackmagic Design continues ground breaking innovations including 6G-SDI and 12G-SDI products and stereoscopic 3D and Ultra HD workflows. Founded by world leading post production editors and engineers, Blackmagic Design has offices in the USA, UK, Japan, Singapore and Australia. For more information, please go to www.blackmagicdesign.com