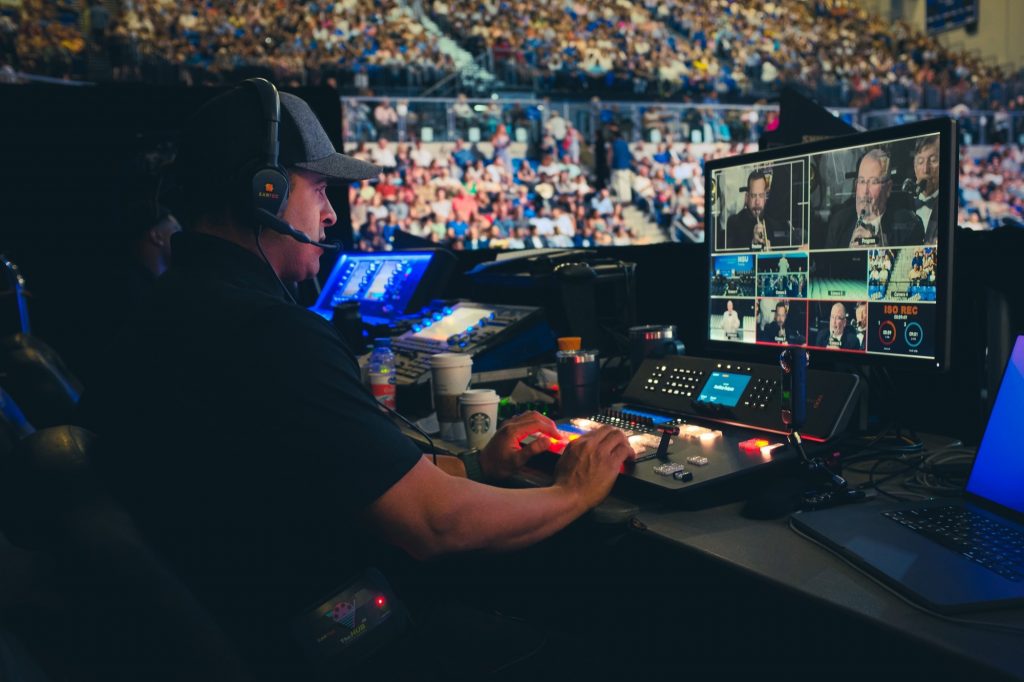 ATEM Television Studio HD8 ISO Supports Nova Southeastern University's 2023 Graduation Season
Fremont, CA, USA – Monday, August 21, 2023 – Blackmagic Design today announced that Miami Video Productions is powering Nova Southeastern University's June through August 2023 graduation season with ATEM Television Studio HD8 ISO live production switcher. Responsible for the live production and streaming of more than 30 of the university's graduations, Miami Video Productions upgraded to the ATEM Television Studio HD8 ISO to unlock new levels of broadcast production for its business and clients.
"Miami Video Productions specializes in a wide range of video production, from documentary and cinematography to podcasting and broadcast," explained Cinematographer and Owner Ariel Martinez. "We've been in business for over 10 years, and now more than ever, we are doing much more productions that continue to scale in size."
"As the business grew, so did our production needs," he added. "We started out with the ATEM Television Studio Pro 4K, but when the ATEM Television Studio HD8 ISO model came out, we upgraded immediately for its ISO recording capabilities, price point and the broadcast features packed into the all in one design. I love the flexibility and mobility of the ATEM Television Studio line's switcher and control panel design; I have everything I need in front of me, which is especially important during what can be a grueling graduation season."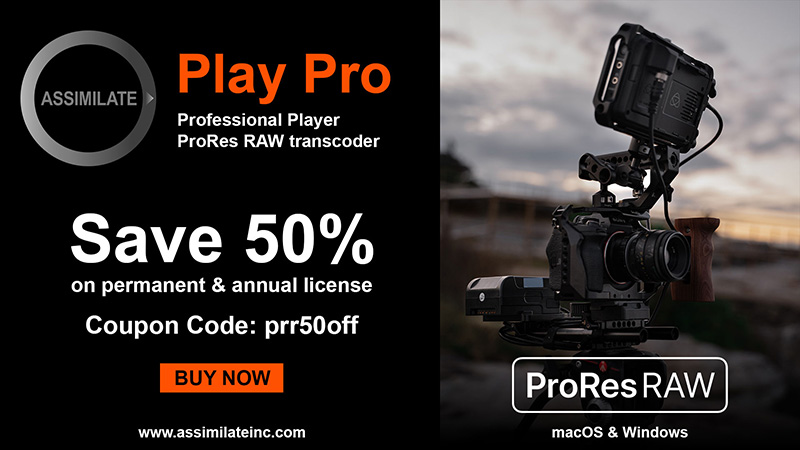 In addition to handling all the graduations for Fort Lauderdale, FL based Nova Southeastern University, Miami Video Productions also produces and streams local high school graduations that use the university as their venue, adding an additional 15 productions. Martinez uses the same seven camera live streaming setup for each, relying on the ATEM Television Studio HD8 ISO's recording capability to deliver raw recorded material directly to the client, as well as using the switcher's aux outputs to feed the space's jumbotron screens.
"We have three cameras capturing the onstage ceremonies, three more cameras capturing the orchestra setup on the second floor, and one camera for the ASL booth, all being recorded into the ATEM," he explained. "There is a specific need to provide my clients with the option of ISO recordings on all our broadcast productions without the worry of post syncing or perhaps one of the cameras not recording accidentally."
Martinez also noted that the ATEM Television Studio HD8 ISO's built in Fairlight audio mixer helps when it comes to finetuning audio. "The audio mixer is an incredible addition, allowing me to increase the gain on audio inputs in the event that the audio signal we're receiving is too low," he said. "It's the little things that all add up and that help save us in a pinch."
"Coupled with the ATEM Television Studio's form factor and Fairlight capability, its ISO recording was the biggest selling point, and it's worked incredibly well," concluded Martinez. "The HD8 ISO supports the next level of broadcast streaming for my business without having to spend tens of thousands of dollars to provide such a service for my clients, and it's a system I can continue to grow with. Our customers are looking for high end video production services without the high end cost of said services. With this workflow in place, we work more efficiently to get more done without compromising quality."
Press Photography
Product photos of ATEM Television Studio HD8 ISO and all other Blackmagic Design products are available at www.blackmagicdesign.com/media/images
About Blackmagic Design
Blackmagic Design creates the world's highest quality video editing products, digital film cameras, color correctors, video converters, video monitoring, routers, live production switchers, disk recorders, waveform monitors and real time film scanners for the feature film, post production and television broadcast industries. Blackmagic Design's DeckLink capture cards launched a revolution in quality and affordability in post production, while the company's Emmy™ award winning DaVinci color correction products have dominated the television and film industry since 1984. Blackmagic Design continues ground breaking innovations including 6G-SDI and 12G-SDI products and stereoscopic 3D and Ultra HD workflows. Founded by world leading post production editors and engineers, Blackmagic Design has offices in the USA, UK, Japan, Singapore and Australia. For more information, please go to www.blackmagicdesign.com