Content Insider #714-1 – Big Divide
By Andy Marken – andy@markencom.com
"To kill a monster, you need a monster." – Artemis, "Monster Hunter," Constantin Films, 2020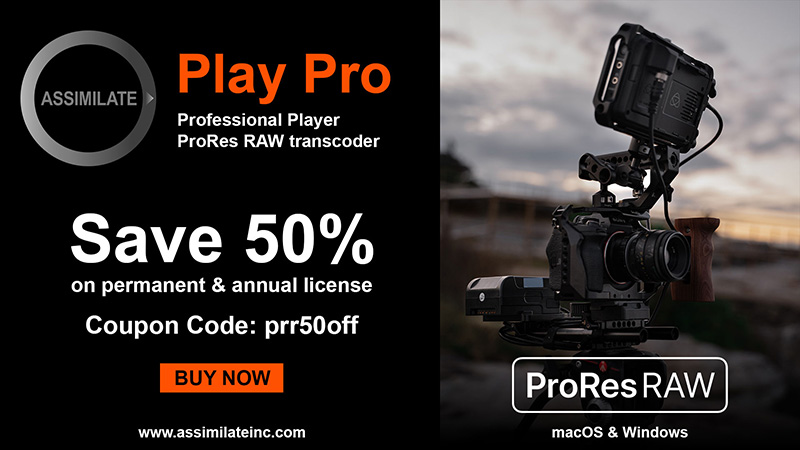 Have you ever been suddenly awakened from a really, really bad dream?
Yeah, that's about what the Oscars and all the award events felt like this year
There were a lot of great projects lying around that none of the judges really wanted to consider/call movies because they never saw the inside of a cinema.
At the same time, the industry began to recognize that outstanding creative works weren't just done in the US but around the globe in South Korea, China, India, Africa, SEA, MENA, EU and cripes, everywhere.
The tools and talent were global and so were the stories.
What was worse was that great video stories were being watched on TVs, tablets, laptops and phones.
At times, they were even seen at a movie theater.
It is increasingly obvious that a lot of superb work is being carried out at every level – across the submission line-ups.
But at times, it felt like the lead-up to the award announcements was more about positioning and marketing rather than recognizing/celebrating excellent work done under arduous conditions.
The debate has been going on for years.
The writing, shooting, acting, production and post work have the same sense of urgency, quality, intensity.
Cinema and TV films are both shown on screens to people with their seats in seats.
It has only been in recent times – reaching a peak this past year – that the champions of "pure cinema" have opened their minds (and pockets) to the idea that made-for-TV/streaming and even episodic storytelling was acceptable work.
Even before this year's award season, TV films were being embraced by film festivals – Sundance, TIFF, Tribeca, Berlin, SXSW, etc. – as independent filmmakers struggled the changing definition of filmmaking and the dominance of big-budget blockbusters in theaters.
They left few big screen opportunities for indie films except in art and third-tier cinemas.
Actually, that has turned out to be a good thing for indie filmmakers because even prior to the screeching halt of the industry last year, focusing on theatrical showings was seldom about making money.
Bad Odds – Indie filmmakers don't make films because they plan on raking in a ton of money. However, it would be nice. They do it because it's a visual story they just feel they have to do…to make and share.
According to Stephen Follows, nine out of ten indie films don't get a theatrical release and there is only a 3.4 percent chance that the project will be profitable for the backers.
On the other hand, studios had a much better opportunity for turning a profit.
Their sway over the marketplace, deep pockets, distribution channels, famous names, strong marketing and exceptionally creative accounting departments helped studio films perform better with a 50:50 chance of profitability.
Good to great indie projects in the right genre (drama, thriller, comedy, adventure, horror) had a profitable option in the made-for-TV and streaming arenas.
With the right agents and distribution partners, filmmakers could deliver films/series the content hungry channels needed for their D2C audiences and libraries.
Until last year!
Empty – Movie theaters were empty most of last year (just in case you missed it), and with no way of getting great content in front of consumer studios and content owners, they shifted their attention to the home.
As cinemas shuttered, studios and networks went from a slow, calculated shift to OTT to a rapid transition.
The leading content providers – Disney, Warner, Lionsgate, Universal, Columbia, Sony, Clasart, Constantin, Nordisk and others – upended their plans and went from being suppliers to entertainment services like pay TV, Netflix, Amazon, Apple TV, Hotstar, Tencent Video, IQIYI, Crunchyroll and Rakuten to launching their own VOD services – Disney+, HBO Max, BritBox, Paramount +, Peacock, Discovery +.
Market Makers – With people either confined to home or keeping their distance, content owners found a hungry market of people who embraced the D2C plan, and the demand will only continue to grow.
Thanks to the growing number of participants and a major push from the pandemic, the market is projected to grow from $245B two years ago to more than $687B by 2024.
Subscriptions are projected to grow from 1.3B to more than 4.4B by 2024.
To transition, many of the studios' theatrical teams drew on the experience of their home entertainment teams that had figured out over the years how to make their DVD D2C business respectable, efficient and profitable.
In most cases, that worked until the kinks had been worked out and studio theatrical bosses were told it was time to thin the overhead. They kept the people they knew.
In fact, many of the theatrical firm CEOs and senior management teams received substantial bonuses for making "the tough calls."
Okay, that hurt – especially if you were a member of the home entertainment team; but things got even tougher as productions around the globe were forced to shut down with an uncertain view of what production would look like when the industry emerged from the pandemic.
Most project crew members and production/post people are freelance/gig workers moving from one project to another without the luxury of a corporate financial or social safety net.
Depending on whose numbers you use or which governmental/union employment sources you read, the numbers were bad or horrendous.
The project creation industry may shine the spotlight on the glitz, glamour and red carpet but the content people around the globe enjoy is built by a highly skilled, dedicated working class group of professionals.
The IATSE (International Alliance of Technical Stage Employees) noted that mid-last year, 120,000 film industry folks had lost their jobs in Hollywood when productions shut down.
One seasoned professional noted that while studios had huge cash reserves, it was easier to hire contract workers for a project so they didn't have to carry all of the added health/benefits costs.
Shooting and production ceased around the globe and people were sent home amid uncertainty as to when the creative work would restart.
Jobs Cut – Studio executives found it easy to reduce their costs when productions were stopped. They simply told the majority of the folks – temporary workers – they'd call them … soon.
Thanks to the efforts of a number of showrunners, directors and companies; some projects were able to adjust their workflow and activities to take advantage of video conferencing, cloud postproduction and new cloud-based creative tools to keep a decent number of projects fairly on budget.
Those team members were lucky.
Many shooters and crew members saw their work calendar dwindle as productions and projects were postponed or in limbo.
Folks who were overbooked for a full year's creative work suddenly saw projects moved out to a "to be determined" date and paying the rent/house payment became a concern.
Crew Ghosts – When film production started back up again, the rules had changed and so had the number of crew members involved. It was a new old and different.
But that was a short-term issue.
Many questioned what the industry and project efforts would look like post pandemic.
Jurassic World: Dominion was one of the first films that restarted shooting and production to give industry participants a look at what the new production work would look like for the casts and crews.
Whether it was a tentpole, indie film or marketing/ad shoot, everyone was faced with a totally new set of rules and guidelines to follow around the globe – https://bit.ly/3c9wS5G.
Projects suddenly had a new set of requirements and expenses that could cost a few thousand to $1M more to the budget.
Depending on the location, they included strict safety protocols, social distancing, frequent coronavirus testing, routine temperature checks and more.
Change – Every sector of the M&E content industry was affected during the closure with new people added and some jobs eliminated. Normal … isn't.
Up until last year, the film industry (movies and series) has been gradual and predictable.
The pandemic forced major changes in every sector of the industry – development, production, post, marketing, distribution and the way people watch/consume their entertainment.
According to the MPA (Motion Picture Association), the film and TV industry directly employs 892,000 people and the fallout brought the industry to its proverbial knees, affecting every entertainment business hub around the globe.
But the industry (script writers, production designers, camera operators, makeup artists, grips, stagehands, editors, FX specialists, audio engineers and the other members of the industry's backbone teams) is as resilient and resourceful as it was when Alice Guy-Blaché, the world's first female director, began her career in 1894.
Audiences have become accustomed to paying for VOD-first content; but at the same time, they are becoming comfortable spending a few hours in crowded public spaces being entertained with friendly strangers.
Studios have become emboldened with the shortened theatrical window and film/series lovers seem to enjoy having the viewing option.
While A-listers and industry senior executives found the unforeseen shutdown to be an inconvenience, most of the working class, the people who create the content, have a high tolerance for risk but 2020 was never one they could have envisioned in even the most catastrophic film.
But they did learn the importance of having not just a steady stream of projects in the queue but also the need to have their unions, trade guilds and governmental entities include important project line items like proportional income support and healthcare provisions in their contracts.
The industry (and the world) experienced more job cuts than it did during the 2008 Great Depression.
By the same token, the shutdown opened a dizzying array of video story viewing opportunities and the demand for even more – and varied – films and series.
But as the Admiral in Monster Hunter said, "Let's try to live through this first."
The M&E industry is recovering more rapidly than many would have anticipated a year ago, but it's different and there's no looking back.
andy@markencom.com – is an author of more than 700 articles on management, marketing, communications, industry trends in media & entertainment, consumer electronics, software and applications. Internationally recognized marketing/communications consultant with a broad range of technical and industry expertise especially in storage, storage management and film/video production fields. Extended range of relationships with business, industry trade press, online media and industry analysts/consultants.