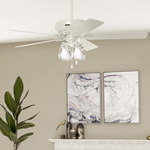 Hunter Fan Company Illuminates Indoor Fan Lighting with TrueLight®
Innovation promises customers an ideal lumen output
MEMPHIS, Tenn.–(BUSINESS WIRE)–#HunterFan—Hunter Fan Company, the leading manufacturer of ceiling fans, today announced the launch of TrueLight®. This "Clearly Brighter" technology is available in seven collections of indoor Hunter ceiling fans with lights.
Much like Hunter's SureSpeed® technology released in 2020, TrueLight® is based on consumer research. Hunter tested the ideal light output for rooms where a ceiling fan is the only light source. The energy-efficient fans use modern LED bulbs and emit enough light to be the singular light source in any given room.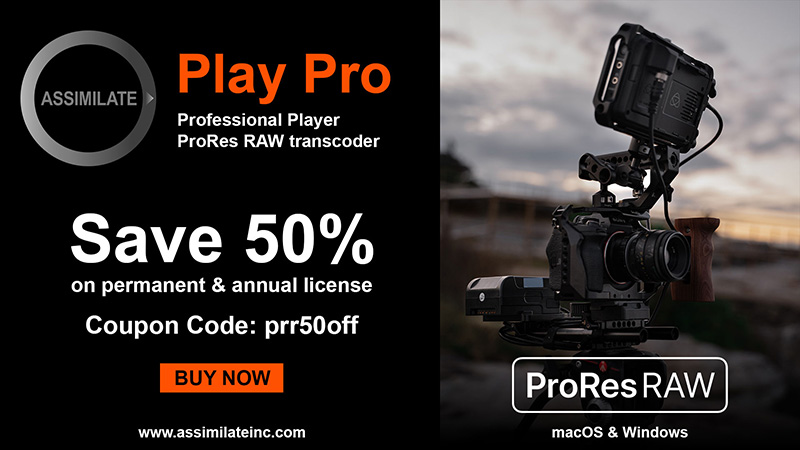 Available in multiple finishes and sizes, the Promenade, Newsome, Studio Series, Amberlin, Grantham and select models of the Donegan indoor ceiling fans are included in the TrueLight collection.
"TrueLight was born out of customers' desire for fans with brighter lights. We did extensive research to determine the perfect brightness and set the standard in the industry," said Lisa Keepers, senior director of product management at Hunter. "We look forward to adding even more functionality and new models to our current TrueLight offerings."
Products equipped with TrueLight generate and project a radiant, evenly dispersed glow achieved through brightness, efficiency and coverage. In the Hunter Innovation Lab, the brand rigorously tests all TrueLight products to ensure the final light output matches consumer standards.
Building on the company's recent launches and continued innovation, including the releases of Hunter Lighting™ in 2022 and HunterExpress® earlier in 2023, TrueLight demonstrates Hunter's continued dedication to building quality, long-lasting products with the latest technology and customer preferences in mind.
Fans with TrueLight can be purchased at HunterFan.com, showrooms, home centers and other online retailers nationwide, including Home Depot, Lowe's and Wayfair.
About Hunter Fan Company
Keeping homes "Quietly Cool since 1886," Hunter Fan Company is the world's original ceiling fan manufacturer. As the No. 1 most installed ceiling fan for over 135 years, Hunter continues to build upon its legacy of performance, comfort and everyday style for any room, giving consumers confidence, peace-of-mind and ultimately more control over their home environment. The Memphis-based brand has debuted a variety of proprietary technologies differentiating it within the industry, including an exclusive line of Wi-Fi®-enabled SIMPLEconnect® fans, which are compatible with Apple HomeKit, Google Assistant and Amazon Alexa, its SureSpeed® Guarantee, which sets the standard for optimum airflow performance, and, within the last year, WeatherMax® outdoor fans that are salt-air and corrosion-resistant, a step above industry-standard wet-rated ceiling fans. Most recently, the company released HunterExpress®, a set of features that make ceiling fan installation quicker and easier than ever before.
For more information, visit HunterFan.com, and connect with Hunter Fan Company on Facebook, Instagram, Pinterest, YouTube and Twitter.
Awarded one of the "Best Places to Work in Memphis" three years running, Hunter Fan Company also operates its Hunter Industrial division in Nashville, Tenn.
Contacts
Darbi Dombrowski

darbi@reedpublicrelations.com
248.302.2596