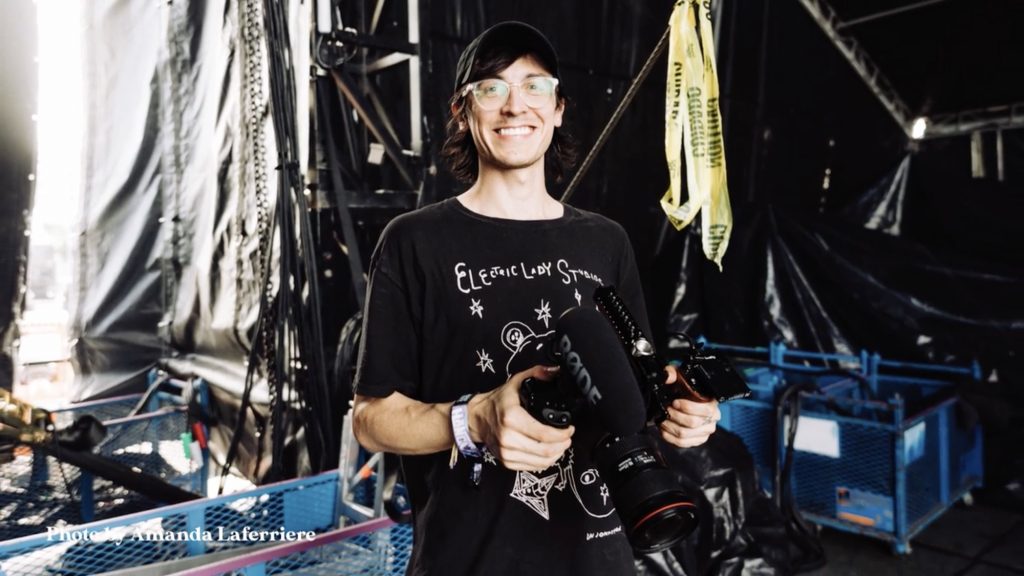 Hit Global Band AJR Embraces DIY Video Creation with Pocket Cinema Camera 6K Pro
Award Winning Filmmaker Austin Roa Fills Band's Channels with Creation of Hundreds of Videos Watched Millions of Times.
Fremont, CA, USA – Tuesday, August 8, 2023 – Blackmagic Design today announced award winning filmmaker and photographer Austin Roa used Blackmagic Pocket Cinema Camera 6K Pro digital film camera to shoot music videos, two tour documentaries, BTS clips and a huge number of videos for social media for the multi-platinum band AJR. The videos have helped grow the band into an international phenomenon as Roa, using the portability and versatility of the Pocket Cinema Camera 6K Pro, captured a steady stream of new content for fans.
AJR is a chart topping and award winning American pop trio consisting of brothers Adam, Jack and Ryan Met. Early on, the band members embraced a DIY video production mentality and are constantly creating new videos for their social media channels. Their 2022 OK Orchestra Tour played to sold out venues around the world, with fans able to follow the group on the band's multiple social media channels.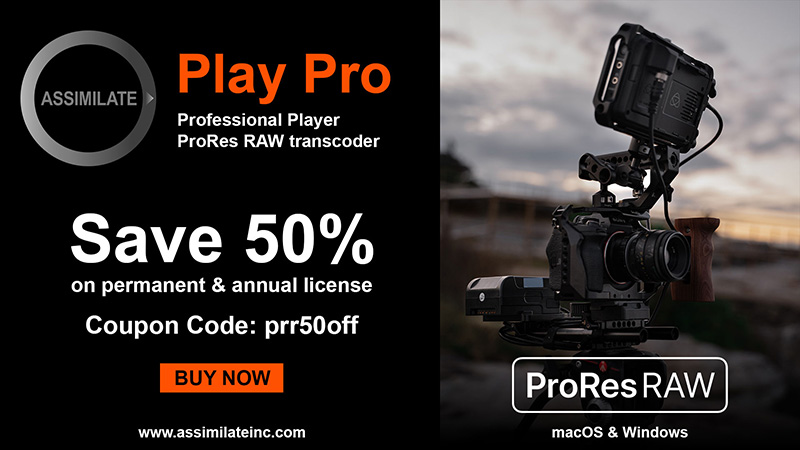 To create a library of even more high quality videos, the band brought Roa on as their own dedicated filmmaker. Roa has sculpted a career from working at the heart of the DIY music scene in Texas, shooting house shows with upcoming bands, to arenas with artists such as The Lumineers and Hozier. He is known for a colorful, hyper real style, while maintaining the 'artist' in every shot.
Roa relied on the Pocket Cinema Camera 6K Pro as his main camera for most of AJR's BTS footage, filming for two multi episode tour documentaries, several music video creations and interviews with the band. He continues to use Blackmagic cameras for the band's new videos.
"For the OK Orchestra Tour, I shot two official tour videos with the Pocket camera. And they looked incredible. I also shoot a lot of the band's TikToks with the Pocket, which included some videos that have tens of millions of views. One of those was at a theater in Australia where the Pocket was small enough that I could get right into the action on stage, capture amazing shots and not get in the way," he explained.
To help fans feel like part of the AJR family, Roa was given access to shoot the band before, during and after live shows. This meant shooting in controllable situations that were well lit and private as well as where the lighting was low or dramatically changing during AJR's wild live shows. He relied on the Pocket Cinema Camera 6K Pro's internal ND filter and low light capabilities to get the shots he needed.
"One major aspect about the Pocket that I love is the internal ND filter. That was massive for all of the outdoor shots while saving us a great deal of time. Low light is a constant battle I fight, given the fact that I'm shooting a show almost every night, and the Pocket just takes care of that problem for me," he continued.
Beyond the tour, Roa also works with the band to create music videos for new songs, including the video for "The DJ Is Crying For Help," filmed on a day off they had in Paris while on tour. More recently, the video for their latest single "The Dumb Song" is a montage of the band's journey writing the song itself over the last year and a half.
"For the DJ video, the overall goal was to shoot simply and capture something they could do themselves, but still be engaging. A lot of the ideas for the video were thought up as we were shooting the video," he explained. Roa relied on the camera's consistent versatility.
Roa furthermore explained, "Ryan had asked me to come up with an idea before our flight from JFK to Dublin international, so I sat on it. I had played the song over and over and eventually landed on this idea: just a bunch of Jacks, Ryans and Adams in every shot! Too many to count! They grow in number with each shot that passes! Surely that'll keep everyone's attention."
As for the band's latest single and music video, "The Dumb Song," Roa again relied on the Pocket Cinema Camera 6K Pro to keep the video in perfect balance. The video is about AJR's writing process for the song itself from the last 18 months, spanning through several media formats to create a visual style. Roa kept the narrative going, telling their story with consistent flashbacks of the band writing the song in their bedrooms, on tour, outside on scooters, and whilst driving through the city, all shot on the Pocket Cinema Camera 6K Pro.
"I think it is rare to find a group such as AJR. I'm given a TON of creative freedom, and the ability to workshop ideas back and forth until we find something that works. It feels like a real partnership. No ego involved; we all walk through that door together ready to pour our hearts into what we're making because we're desperate to film something new and innovative every time. And the Pocket lets us be as creative as we want," Roa finished.
Press Photography
Product photos of Pocket Cinema Camera 6K Pro and all other Blackmagic Design products are available at www.blackmagicdesign.com/media/images
About Blackmagic Design
Blackmagic Design creates the world's highest quality video editing products, digital film cameras, color correctors, video converters, video monitoring, routers, live production switchers, disk recorders, waveform monitors and real time film scanners for the feature film, post production and television broadcast industries. Blackmagic Design's DeckLink capture cards launched a revolution in quality and affordability in post production, while the company's Emmy™ award winning DaVinci color correction products have dominated the television and film industry since 1984. Blackmagic Design continues ground breaking innovations including 6G-SDI and 12G-SDI products and stereoscopic 3D and Ultra HD workflows. Founded by world leading post production editors and engineers, Blackmagic Design has offices in the USA, UK, Japan, Singapore and Australia. For more information, please go to www.blackmagicdesign.com