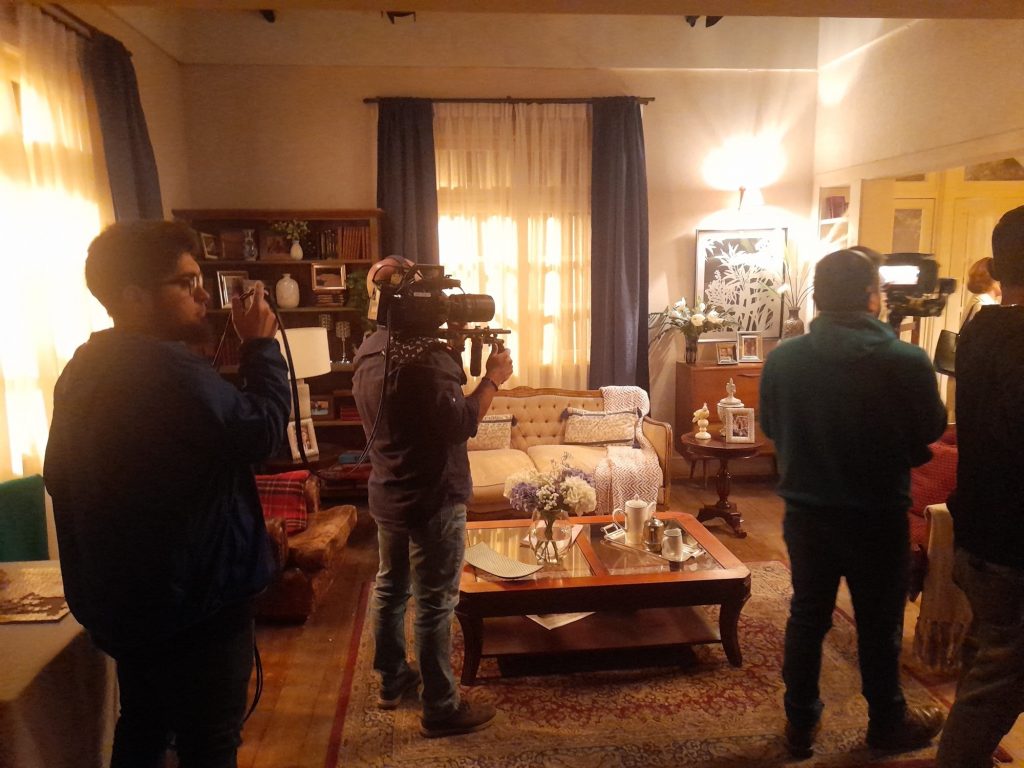 Acclaimed Historical Chilean Telenovela Hijos del Desierto Captured with URSA Mini Pro 12K
Fremont, CA, USA – Thursday, August 3, 2023 – Blackmagic Design today announced that Chilean production company AGTV relied on four Blackmagic URSA Mini Pro 12K digital film cameras to capture the hit telenovela "Hijos del Desierto." Shot in Blackmagic RAW, critics praised the series for its outstanding production quality and captivating color palette, which were made possible by AGTV's strategic choice to use Blackmagic Design cameras.
The critically acclaimed telenovela "Hijos del Desierto," directed by Patricio González, captivated audiences both on Mega, one of Chile's main television stations, and its online streaming platform MegaGo. Set in the 1930s, the series revolves around the heartbreaking tale of two brothers who were separated in the aftermath of a tragic worker massacre. Spanning over 100 episodes from August 2022 to January of this year, the show garnered praise from major Chilean publications and viewers.
Having previously relied on multiple Blackmagic URSA Broadcast cameras during the production of Canal 13's series "Amor a la Catalán," Cesar Norambuena, operations manager at AGTV, knew that he wanted to use a Blackmagic Design workflow for "Hijos del Desierto." To capture the show's fast paced action, the AGTV team opted for a two unit setup, each equipped with two URSA Mini Pro 12Ks and one Blackmagic Pocket Cinema Camera 6K G2 digital film camera, all shooting in Blackmagic RAW.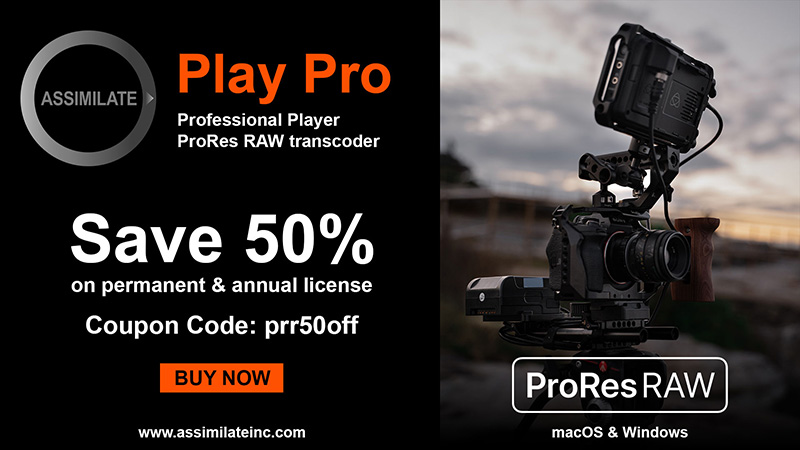 Norambuena highlighted the URSA Mini Pro 12Ks' remarkable low light performance as a key benefit. "Since the show was set in the early 1900s, many scenes were dimly lit. The URSA Mini Pro 12Ks excelled at capturing scenes where there was only candlelight, for example. This enabled us to achieve the desired cinematic look for the series, capturing subtle details like the background blur and enhancing the distinct vintage feel. Our Blackmagic Design cameras were instrumental in making all this possible," he explained. "Also, shooting in Blackmagic RAW gave our post production team the flexibility they were looking for to achieve that perfect look and feel we wanted to convey. Before, we felt we had to stick to the look we got from any given camera. Now, we can decide and take it to another level."
"The Pocket Cinema Camera 6K G2s were fantastic during production and the perfect choice for the telenovela," Norambuena continued. "We had them mounted on gimbals, and because they are so lightweight, the crew was able to easily move around, allowing us to offer viewers a dynamic multicamera experience. Also, the affordability of these cameras was key. We were able to add more Blackmagic Design gear to our workflow without going over budget."
Production for "Hijos del Desierto" lasted eight months, with Norambuena calling out the cameras' reliability. "The cameras consistently delivered. They were up and running nonstop, and their performance was remarkable. We were never worried they would give up on us and then have to deal with troubleshooting," he said.
Following the success of "Hijos del Desierto," Norambuena continues to rely on the URSA Mini Pro 12Ks and Pocket Cinema Camera 6K G2s on the newest Mega telenovelas "Como la Vida Misma" and "Juegos de Ilusiones." Despite the different visual styles and ambiances of these new projects, Norambuena knows that Blackmagic Design cameras will continue to flawlessly capture the projects' distinct visions and feels.
Pablo Ávila, owner of AGTV, concluded, "As a production company, AGTV is always striving to embrace new technologies and techniques. Our Blackmagic Design workflow ensures that we remain at the forefront of the industry, equipped with affordable and innovative technology. We can't wait to see what we will create next."
Press Photography
Product photos of the URSA Mini Pro 12K, Pocket Cinema Camera 6K G2, URSA Broadcast and all other Blackmagic Design products are available at www.blackmagicdesign.com/media/images.
About Blackmagic Design
Blackmagic Design creates the world's highest quality video editing products, digital film cameras, color correctors, video converters, video monitoring, routers, live production switchers, disk recorders, waveform monitors and real time film scanners for the feature film, post production and television broadcast industries. Blackmagic Design's DeckLink capture cards launched a revolution in quality and affordability in post production, while the company's Emmy™ award winning DaVinci color correction products have dominated the television and film industry since 1984. Blackmagic Design continues ground breaking innovations including 6G-SDI and 12G-SDI products and stereoscopic 3D and Ultra HD workflows. Founded by world leading post production editors and engineers, Blackmagic Design has offices in the USA, UK, Japan, Singapore and Australia. For more information, please go to www.blackmagicdesign.com.