Global Dividends Grew in Q3, but a Marked Slowdown Is Underway
18 November 2019
Dividends grew 2.8% on a headline basis to a third-quarter record of $355.3bn, up 5.3% in underlying terms
US dividends hit an all-time record, while Canada and Japan hit Q3 records; the UK was boosted by one-off special dividends
Australia saw a big decline in dividends, and China showed weakness too
No change in forecast for 2019 – Janus Henderson expects a record $1.43 trillion in dividends, up 3.9% year-on-year, equivalent to 5.4% on an underlying basis
2020 likely to see a moderation in dividend growth given the global economic environment
DENVER–(BUSINESS WIRE)–A slowdown in global dividend growth is underway, according to the latest Janus Henderson Global Dividend Index (JHGDI). The trend began in the second quarter and continued in the third. Even at their slower pace, dividends are still growing comfortably, however. Payouts rose 2.8% on a headline basis to reach a new third-quarter record of $355.3bn, equivalent to an underlying growth rate of 5.3% once the stronger dollar and minor technical factors were taken into account. This is exactly in line with the long-term trend, and Janus Henderson's forecast. The Janus Henderson Global Dividend Index rose to 193.1, a new record.
Only US dividends reached an all-time record in Q3, up 8.0% on an underlying basis, well ahead of the global average. A slowdown in profit growth is however beginning to impact dividend payments. A rising proportion of US companies held their dividends flat – one in six companies in Q3, up from one in ten in Q1, though there remain few outright cutters. The largest dividend payer in the US this year will be AT&T, jumping ahead of Apple, Exxon Mobil and Microsoft. AT&T's return to the top spot for the first time since 2012 is thanks to its acquisition of Time Warner in 2018; the combined company will distribute close to $14.9bn, though this will not be enough to dislodge Shell as the world's largest payer for the fourth year in a row.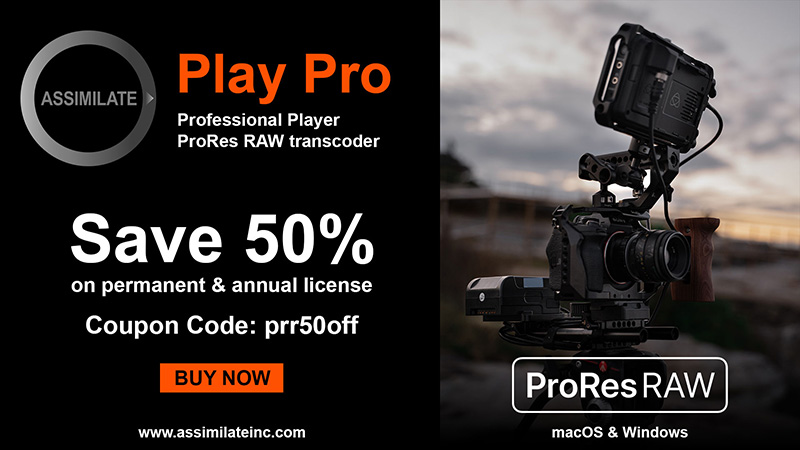 Allowing for seasonality Japan, Canada and the United Kingdom all saw third-quarter records, though in the UK's case this was entirely due to very large special dividends from banks and miners. The underlying trend in the UK remains lacklustre with underlying growth of just 0.6%.
From a seasonal perspective, Q3 is especially important for Asia Pacific and China. Here there were distinct signs of weakness. Almost half the Chinese companies in the index reduced their payouts, and the modest growth that was achieved was dependent on big increases from one or two companies. Chinese dividends totalling $29.2bn crept ahead 3.7% year-on-year on an underlying basis and without Petrochina's large increase, they would have been lower year-on-year. The slowdown in the Chinese economy is affecting the dividend-paying capacity of its companies, particularly since in the short-term dividends are more closely tied to profits in China than in other parts of the world such as the US and UK due to companies largely adopting a fixed payout-ratio policy.
Across Asia-Pacific, Australia and Taiwan led payouts lower, and only Hong Kong delivered strong growth. It was a difficult quarter in Australia with two fifths of companies in the index cutting dividends. The total dropped to $18.6bn, the lowest Q3 total since 2010 in US dollar terms, down 5.9% on an underlying basis. The biggest impact came from National Australia Bank, which made its first dividend cut in a decade. Australia already has the lowest dividend cover in the world among the bigger economies, so if the slowing domestic economy leads to a decline in corporate profitability, it will be bad news for income investors, highlighting the importance of taking a diversified global investment approach. Hong Kong's payouts jumped 8.1% on an underlying basis, contrasting with the mainland trend. This was mainly due to dividends from oil company CNOOC and from the real estate sector.
Q3 marks the seasonal low point for European dividends. They rose 7.0% on an underlying basis, though the growth rate was flattered by positive developments at just a few companies, and the total will not be enough to affect the annual rate significantly.
The energy sector saw the strongest growth in Q3, with dividends up by just over a fifth on an underlying basis. Most of this came from Russian oil companies, but China and Hong Kong, Canada and the United States also made a significant contribution to the increase. Basic materials headline growth was boosted by special dividends, but telecoms companies around the world were dogged by cuts, with the biggest impact from Vodafone in the UK, China Mobile and Telstra in Australia. Only just over half of the telcos in the index increased their payouts year-on-year.
Janus Henderson has left its $1.43 trillion forecast for global dividends unchanged for 2019. This represents a headline increase of 3.9%, equivalent to underlying growth of 5.4%. By contrast 2018 saw underlying growth of 8.5%. 2019 will mark the tenth consecutive year of underlying growth for dividends.
Jane Shoemake, Investment Director of Global Equity Income at Janus Henderson said:
"We have been cautioning investors all year that the rapid dividend growth they have enjoyed in the last couple of years was set to return to more normal levels: a softening global economy is beginning to have an impact on corporate earnings and, in turn, on dividends. Q3's developments show the advantage of taking a global approach to income investing – diversification means that slower growth in one part of the world is often compensated by more rapid progress elsewhere. For next year, slower profit growth will impact dividends but with interest rates at their current low levels, equities will continue to provide a valuable source of income for investors, even if the rate of dividend growth is less eye-catching than in the recent past."
-ends-
Notes to editors
Janus Henderson Group (JHG) is a leading global active asset manager dedicated to helping investors achieve long-term financial goals through a broad range of investment solutions, including equities, fixed income, quantitative equities, multi-asset and alternative asset class strategies.
Janus Henderson has approximately US$356.1bn in assets under management (at 30 September 2019), more than 2,000 employees, and offices in 28 cities worldwide. Headquartered in London, the company is listed on the New York Stock Exchange (NYSE) and the Australian Securities Exchange (ASX).
Methodology
Each year Janus Henderson analyse dividends paid by the 1,200 largest firms by market capitalisation (as at 31/12 before the start of each year). Dividends are included in the model on the date they are paid. Dividends are calculated gross, using the share count prevailing on the pay date (this is an approximation because companies in practice fix the exchange rate a little before the pay date), and converted to US$ using the prevailing exchange rate. Where a scrip dividend is offered, investors are assumed to opt 100% for cash. This will slightly overstate the cash paid out, but we believe this is the most proactive approach to treat scrip dividends. In most markets it makes no material difference, though in some, particularly European markets, the effect is greater. Spain is a particular case in point. The model takes no account of free floats since it is aiming to capture the dividend paying capacity of the world's largest listed companies, without regard for their shareholder base. We have estimated dividends for stocks outside the top 1,200 using the average value of these payments compared to the large cap dividends over the five-year period (sourced from quoted yield data). This means they are estimated at a fixed proportion of 12.7% of total global dividends from the top 1,200, and therefore in our model grow at the same rate. This means we do not need to make unsubstantiated assumptions about the rate of growth of these smaller company dividends. All raw data was provided by Exchange Data International with analysis conducted by Janus Henderson Investors.
Past performance is no guarantee of future results. International investing involves certain risks and increased volatility not associated with investing solely in the UK. These risks included currency fluctuations, economic or financial instability, lack of timely or reliable financial information or unfavourable political or legal developments.
This press release is solely for the use of members of the media and should not be relied upon by personal investors, financial advisers or institutional investors. We may record telephone calls for our mutual protection, to improve customer service and for regulatory record keeping purposes.
The information in the document is not intended or should not be construed as investment advice.
Investing involves risk, including the possible loss of principal and fluctuation of value
Foreign securities are subject to additional risks including currency fluctuations, political and economic uncertainty, increased volatility, lower liquidity and differing financial and information reporting standards, all of which are magnified in emerging markets.
Issued by Janus Henderson Investors. Janus Henderson Investors is the name under which investment products and services are provided by Janus Capital International Limited (reg no. 3594615), Henderson Global Investors Limited (reg. no. 906355), Henderson Investment Funds Limited (reg. no. 2678531), AlphaGen Capital Limited (reg. no. 962757), Henderson Equity Partners Limited (reg. no.2606646), (each registered in England and Wales at 201 Bishopsgate, London EC2M 3AE and regulated by the Financial Conduct Authority) and Henderson Management S.A. (reg no. B22848 at 2 Rue de Bitbourg, L-1273, Luxembourg and regulated by the Commission de Surveillance du Secteur Financier). Henderson Secretarial Services Limited (incorporated and registered in England and Wales, registered no. 1471624, registered office 201 Bishopsgate, London EC2M 3AE) is the name under which company secretarial services are provided. All these companies are wholly owned subsidiaries of Janus Henderson Group plc. (incorporated and registered in Jersey, registered no. 101484, with registered office at 47 Esplanade, St Helier, Jersey JE1 0BD).
Janus Henderson, Janus, Henderson, Perkins, Intech, Alphagen, VelocityShares, Knowledge. Shared and Knowledge Labs are trademarks of Janus Henderson Group plc or one of its subsidiaries. © Janus Henderson Group plc.
Contacts
Press Enquiries
Stephen Sobey
Head of Media Relations

T: 44 (0) 2078182523

E: Stephen.sobey@janushenderson.com
Sarah de Lagarde
Director, Corporate Communications

T: 44 (0) 2078182626

E: Sarah.delagarde@janushenderson.com
Lia Esbry
European PR Executive

T: 44 (0) 2078183521

E: Lia.esbry@janushenderson.com