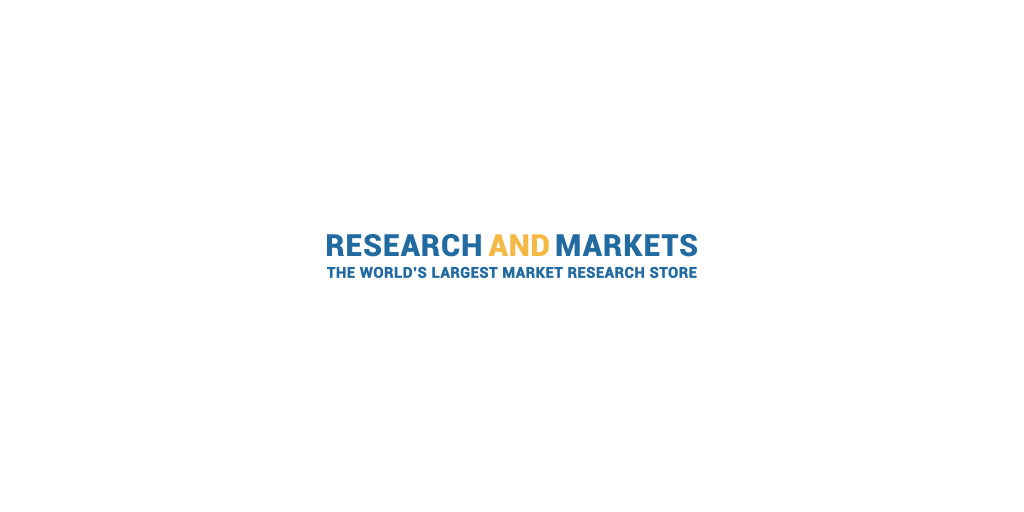 Electronics Contract Manufacturing and Design Services Global Report: An $847.2 Billion Industry by 2028 with Analog Devices, Texas Instruments, STMicroelectronics, and Hon Hai Precision Dominating – ResearchAndMarkets.com
DUBLIN–(BUSINESS WIRE)–The "Electronics Contract Manufacturing and Design Services: The Global Market" report has been added to ResearchAndMarkets.com's offering.
Global Electronics Contract Manufacturing and Design Services Market is projected to reach a value of $847.2 billion by 2028 from $564.4 billion in 2023, growing at a CAGR of 9%
The scope of this report includes an overview of the global electronics contract manufacturing (ECM) and design services market as well as an analysis of this global market's trends. The report considers 2022 to be the base year for its data, and it provides estimates and CAGR projections for the forecast period from 2023 through 2028. Revenue forecasts for this period are segmented based on application provider, type, application, and geography.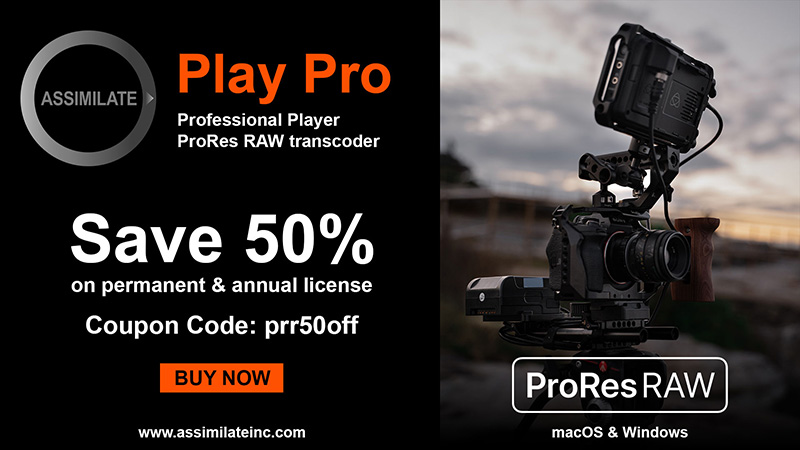 Electronics contract manufacturers (ECMs) are companies that produce goods for original equipment manufacturers (OEMs) and sometimes offer design services too. The practice of using contract manufacturers has been on the rise since the late 1980s. The range of services that contract manufacturers provide are collectively known as electronics manufacturing services (EMS), and they include component purchasing, circuit board assembly, final assembly and testing. Historically, the major players in EMS were U.S. and Canada-based firms with global operations, and they served OEMs across various product segments.
In the past few years, Hon Hai Precision Industry Co. Ltd., a Taiwan-based company with extensive production facilities worldwide, has emerged as the industry's dominant player. Its prominence is partly due to the substantial orders it received from Apple for manufacturing the iPod and iPhone product lines.
Electronics contract manufacturers serve a growing range of the electronics product market, which includes personal computers and servers, internet routers and switching gears, communications equipment (including mobile phones), consumer products such as computer games and televisions, industrial and automotive electronics, and space and aircraft electronics.
The IoT has emerged as a transformative technology, propelling the electronics contract manufacturing and design services market forward. IoT devices are equipped with sensors and internet connectivity, enabling them to gather and exchange data autonomously. This technology has gained significant momentum in recent years, thanks to its potential to revolutionize industries and improve everyday life. The increasing adoption of smart home devices, wearable gadgets, industrial IoT solutions and connected vehicles has contributed to the rising demand for electronics in the market.
Unfortunately, geopolitical risks pose significant challenges to the ECM industry, primarily due to its global nature. Contract manufacturers often engage in cross-border transactions, with the sourcing of raw materials, components and equipment from various countries, and the final assembly and distribution of products across different regions.
As a result, the industry is exposed to geopolitical uncertainties, trade disputes and regulatory changes that can have far-reaching impacts on supply chain dynamics and production activities. On a positive note, as 5G networks are being rolled out globally, there is a rising demand for 5G-enabled devices, which has opened up ample market opportunities for electronics contract manufacturers.
The report also offers an in-depth analysis of the competitive landscape within the ECM and design services market, focusing on the key dynamics that drive success. It examines critical factors such as research and development capabilities, market presence, brand strength and the influence of ecosystems and partnerships.
Additionally, the report assesses the impact of the COVID-19 pandemic on the market, considering the challenges and opportunities that have emerged as a result.
Report Includes
Analyses of the global market trends, with historical market revenue data (sales figures) for 2022, estimates for 2023, forecasts for 2024, 2026, and projections of compound annual growth rates (CAGRs) through 2028
Estimate of the actual market size and revenue forecast for the global market, and corresponding market share analysis by type, application provider and region
In-depth information (facts and figures) pertaining to the market drivers, challenges, opportunities and prospects, as well as upcoming technologies, regulatory scenarios and the impact of COVID-19
An industry value chain analysis providing a systematic study of key intermediaries involved, with emphasis on OEM manufacturers, raw materials suppliers and the major types of end users
Analysis of market growth opportunities with a holistic review of Porter's Five Forces and PESTLE analyses, taking into consideration the prevailing micro and macroeconomic factors in the market
A look at the major vendors in the global market for electronics contract manufacturing and design services, along with an analysis of the industry structure, including market shares and recent mergers and acquisitions (M&A) activity
Insight into the importance of ESG in the global market, including consumer attitudes, risks and opportunities assessment, and ESG practices followed by manufacturers and service providers
Identification of the major stakeholders and an analysis of the competitive landscape based on recent developments, key financials and segmental revenues, and operational integration
Profiles of the leading market players, including Analog Devices Inc., Texas Instruments Inc., STMicroelectronics, and Hon Hai Precision Industry Co. Ltd.
Key Attributes:
| | |
| --- | --- |
| Report Attribute | Details |
| No. of Pages | 335 |
| Forecast Period | 2023 – 2028 |
| Estimated Market Value (USD) in 2023 | $564.4 Billion |
| Forecasted Market Value (USD) by 2028 | $847.2 Billion |
| Compound Annual Growth Rate | 9.0% |
| Regions Covered | Global |
Market Dynamics
Market Drivers
Increasing Demand for Electronic Devices
Increasing Adoption of IoT Devices
Increasing Focus of OEMS on Core Competencies
Market Restraints
Protection of Intellectual Property (Ip)
Increasing Risk of Geopolitical Clashes
Market Opportunities
Increasing Deployment of 5G Technology
Ongoing Trend Toward Miniaturization of Electronic Components
Emerging Technologies and Developments
Overview
History of Electronics Contract Manufacturing
Market Trend Analysis
Internet-Based Manufacturing
Procurement of Electronic Components
Integration of Design and Purchase Functions
Centralized Supply Chain Management
Emerging Technologies in the Market
Internet of Things (Iot)
5G Technology
Ai and Ml
Advanced Robotics
Additive Manufacturing (3D Printing)
Flexible and Organic Electronics
Energy Harvesting
Augmented Reality (Ar) and Virtual Reality (Vr)
Edge Computing
Company Profiles
Major EMS Providers
Actia Group Sa
A&D Precision Inc.
Advance Circuit Technology Inc.
Alco Electronics
Altadox Inc.
Asteelflash
Benchmark Electronics Inc.
Beyonics Technology Ltd.
Btw Inc.
Cal-Comp Electronics (Thailand) Pcl
Celestica Inc.
C-Mac Microtechnology
Cofidur EMS Sa
Computrol Inc.
Creation Technologies Lp
Cts Corp.
Dataed (Data Electronic Devices)
East India Technologies Pvt. Ltd.
East West Manufacturing
Elite Electronic Systems Ltd.
Enercon Technologies
Enics AG
Escatec Sdn. Bhd.
Excelica
Express Manufacturing Inc.
Fabrinet
Finmek Spa
Flextronics International Ltd.
Hana Microelectronics Group
Hon Hai Precision Industry Co. Ltd. (Foxconn)
Iec Electronics Corp.
Integrated Micro-Electronics Inc. (Imi)
Inventec Corp.
Jabil Circuit
Jackway Converter Industries Pte
Key Tronic Corp.
Kimball Electronics Group Inc.
Kitron Asa
Kong Yue Electronics & Information Industry Ltd.
Libra Industries
Logican Technologies
Matric Group LLC
Newhaven Display International Inc.
Note Ab
Orbweaver
Pegatron Corp.
Plexus Corp.
Quanta Computer Inc.
Quantronic Corp.
Rayming Technology Co. Ltd.
Sigmatron International Inc.
Siix Corp.
Sms Electronics Ltd.
Smtc Corp.
Spartan Corp.
Streamline Electronics Manufacturing Inc.
Sumitronics Corp.
Sypris Electronics LLC
Ttm Technologies Inc.
Universal Scientific Industrial Co. Ltd.
Venture Corp. Ltd.
Virtex Mti (Mti Electronics Inc.)
Zollner Elektronik AG
Major Odm Service Companies
Asustek Computer Inc.
Benq Corp.
Clevo Co.
Compal Electronics Inc.
Enercon Technologies
High Tech Computers Corp.
Innolux Display Corp.
Inventec Corp.
Lite-On Technology Corp.
Mitac Holdings Corp.
New Kinpo Group
Pivot International
Quanta Computer Inc.
Riverside Electronics
Sanmina Corp.
Sgs Tekniks
Shenzhen Kaifa Technology Co. Ltd.
Tpv Technology Ltd.
Wistron Corp.
Major Cable/Harness Assembly Companies
Amphenol Interconnect Products Corp. (Aipc)
Atl Technology
Compulink Inc.
Connect Systems Nv
First Electronics
Leoni
Season Components Co. Ltd.
Te Connectivity
Volex Group plc
Major Semiconductor/Mems Foundries
Amkor Technology Inc.
Globalfoundries Inc.
Innovative Micro Technology (Imt)
Powerchip Technology Corp.
Qorvo Inc.
Sanyo Electric Co. Ltd.
Silex Technology Inc.
Stmicroelectronics
Taiwan Semiconductor Manufacturing Co. Ltd.
Texas Instruments Inc.
Tower Semiconductor Ltd. (Towerjazz)
Tt Electronics plc
Vanguard International Semiconductor Corp.
X-Fab Semiconductor Foundries GmbH
Major Pcb Manufacturing/Assembling Companies
Mack Technologies Inc.
Matric Group LLC
Mikroelektronika
Multi-Fineline Electronix Inc.
Nortech Systems Inc.
Orient Semiconductor Electronics
Saline Lectronics Inc.
Ttm Technologies Inc.
Major Embedded Design Companies
Analog Devices Inc.
Cirtran Corp.
Iec Electronics Corp.
M-Wave International LLC
Sypris Electronics LLC
For more information about this report visit https://www.researchandmarkets.com/r/ngf8og
About ResearchAndMarkets.com
ResearchAndMarkets.com is the world's leading source for international market research reports and market data. We provide you with the latest data on international and regional markets, key industries, the top companies, new products and the latest trends.
Contacts
ResearchAndMarkets.com

Laura Wood, Senior Press Manager

press@researchandmarkets.com
For E.S.T. Office Hours Call 1-917-300-0470

For U.S./ CAN Toll Free Call 1-800-526-8630

For GMT Office Hours Call +353-1-416-8900