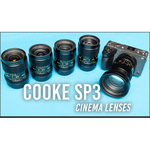 Video News: Five New Lenses for the modern-day full-frame mirrorless, inspired by the Speed Panchro
NEW YORK–(BUSINESS WIRE)–#Apple—B&H Photo is pleased to announce the release of the new SP3 Full Frame Cine Lenses. Cooke invites you to partake in this nostalgia with these Speed Panchro inspired lenses, which have been optimized for your mirrorless camera.
The SP3 lens series features five total lenses—25mm, 32mm, 50mm, 75mm, and 100mm—and a 5-lens kit with all available focal lengths and a heavy-duty case to carry them all. The lenses feature a native E-mount for attachment to your compatible full frame camera and will be available in other mounts such as RF and L in the future. A 9-blade iris and T2.4 to T16 aperture range renders a cinematic bokeh and greater depth of field control. Accurate skin tone and heightened contrast render realistic and natural images in your next short film.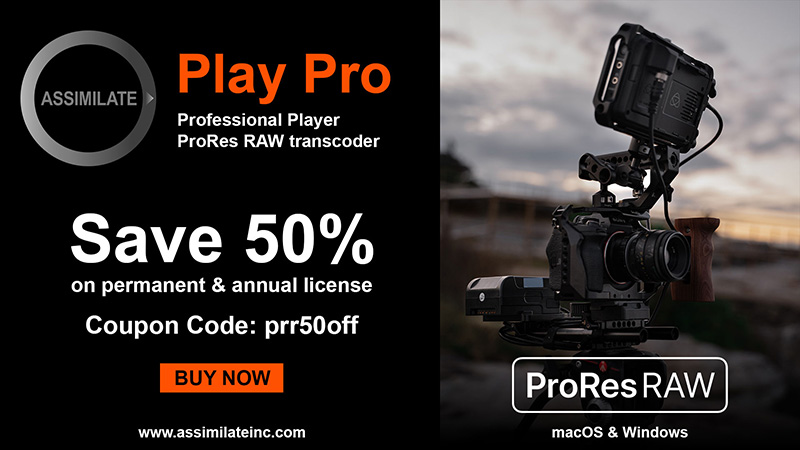 Cooke SP3 Full Frame Cine Lenses

https://www.bhphotovideo.com/c/product/1784164-REG/cooke_sp3_5_way_sp3_full_frame_five.html
Optical coatings on each lens help control lens flares and create matched color across the entire set for a consistent look to your footage. Focus and iris rings across all focus lengths are aligned for efficient lens switching without needing to recalibrate your follow focus motors. The SP3 lenses also match up with the Panchro/i Classic Prime Lenses for easy integration with your preexisting loadout.
Familiar, industry-standard mechanical interfaces and a lightweight yet durable anodized shell allow the SP3 to easily function as your main cine lens. Their lightweight form factor makes them drone-mountable and capable of capturing high-flying cinematic panoramas.
Learn more about the Cooke Cine Lenses Line at B&H Explora

https://www.bhphotovideo.com/explora/videos/video/cooke-announces-the-new-sp3-full-frame-cine-lens-line
About B&H Photo Video
As the world's largest source of photography, video, and audio equipment, as well as computers, drones, and home and portable entertainment, B&H is known worldwide for its attentive, knowledgeable sales force and excellent customer service, including fast, reliable shipping. B&H has been satisfying customers worldwide for 50 years.
B&H is proud to present the inaugural Bild Expo, a special, new event celebrating photo, video, and audio creativity. Bild, the Yiddish word for 'image,' represents B&H's 50-year commitment to supporting visual and auditory artistry. Bild will inspire you with expert speakers, educational experiences, a world-class brand expo, contests, and lots of ideas to help you grow your creativity. Bild is a free event for registered attendees.
Visitors to the website can access a variety of educational videos and enlightening articles. The B&H YouTube Channel has an unmatched wealth of educational content. Our entertaining and informative videos feature product overviews from our in-house specialists. You can view the B&H Event Space presentations from many of the world's foremost experts and interviews with some of technology's most dynamic personalities. Tap into this exciting resource by subscribing to the B&H YouTube Channel here. In addition to videos, the B&H Explora blog presents new product announcements, gear reviews, helpful guides, and tech news written by product experts and industry professionals, as well as our award-winning podcasts.
When you're in Manhattan, take a tour of the B&H Photo SuperStore, located at 420 Ninth Avenue. The techno-carousel spins all year round at the counters and kiosks at B&H. With hundreds of products on display, the B&H Photo SuperStore is the place to test-drive and compare all the latest gear.
Contacts
B&H Photo Video

Henry Posner

212-615-8820

https://www.bhphotovideo.com/