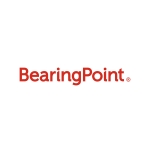 Tesla remains the global champion, and in the American market is followed by Jeep and Cadillac in BearingPoint's latest new car online sales assessment in Europe, the USA, and China. The New Car Online Sales 2023 study shows that over 70% of automotive OEMs now offer a seamless online car sales experience.
CHICAGO–(BUSINESS WIRE)–#Cadillac–Management and technology consultancy BearingPoint's latest study on the state of new car online sales shows that the transformation of online car sales has been profound compared to its initial study from 2021, with more than 70% of all assessed brands now allowing customers to complete the sales process online. The New Car Online Sales 2023 study assesses the current online sales performances of major original equipment manufacturers (OEMs), identifying where they need to improve and how to differentiate themselves.
While Tesla remains the global leader, competitors are riding its rear bumper. "Two German OEMs, Mercedes-Benz and BMW, are close behind, with Mercedes-Benz scoring the highest after Tesla with its German online shop. However, the online shops of Mercedes-Benz and BMW only score high in Germany: their stores in other European countries are considerably different. Our study, which analyzed online stores in Europe, the USA, and China, shows that an OEM's best performance is generally in its domestic market, except for Tesla, which had the highest score in all markets and regions", said Christoph Landgrebe, Partner at BearingPoint.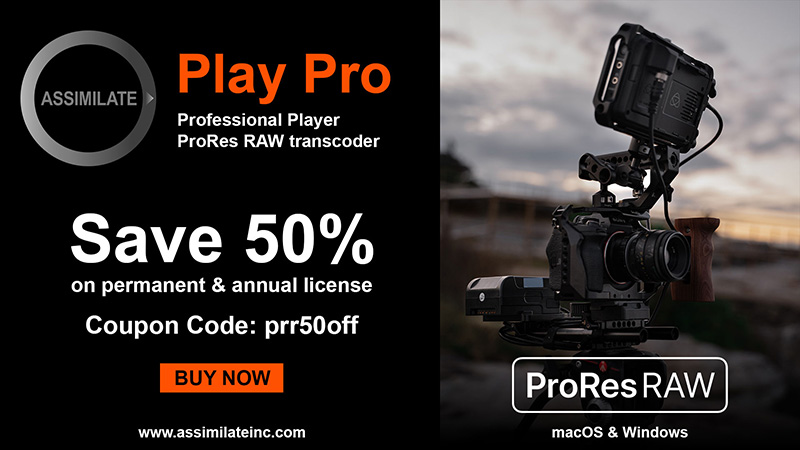 Learning from the best – Online Sales Awards 2023
Polestar continues to be the biggest challenger globally to Tesla in offering a seamless customer journey. Both brands follow the same business model with a high customer experience in their showrooms and direct sales to customers without dealers involved. In the US, Tesla tops the list of OEMs, followed by Jeep and Cadillac, tied for second place with the same maturity score, and the e-mobility brand Lucid with the third-highest maturity score. The US market still trails most European markets regarding the number of online shops providing a seamless customer journey and the average maturity score – 24 out of 51.
"We've seen a fundamental and sustainable shift in car buying," said Scott Glenn, BearingPoint US Partner, and leader of US CIO Advisory Group. "Original Equipment Manufacturers (OEM) have made considerable efforts in e-commerce and digital services, to optimize a positive customer experience throughout all three phases of the customer journey, from pre-sales, sales and handover entire sales process."
The US represents 19% of new car sales, with China holding the top spot (33 % of global car sales in 2022), and Europe following (16 %).
On a global level, Tesla, Mercedes-Benz, BMW, Polestar, and Land Rover are the only brands that reached a maturity score of over 35 points in one or more markets. However, BearingPoint took a closer look at several categories of online car sales and found that there were some other leading examples. From these, the study team derived its Online Sales Awards, with, for example, Lucid (in USA) offering an exceptional user experience, and Citroen (in France) and DS (in Spain) offering highly functional and convenient online sales processes.
Staying competitive by transforming business models
While almost all assessed OEMs offer extensive functionalities in the pre-sales phase, the digital customer journey stops at the transition to sales in nearly 30% of OEMs. This year's study also covers the emerging integration of digital apps and services along the customer journey, where customers want more flexibility, individualization, and sustainability.
According to the assessment, OEMs must make significant investments to successfully transform sales channels and provide seamless and outstanding customer journeys to be and stay competitive.
"The study focuses on the digital customer journey of automotive OEMs, however it's clear an omnichannel approach has great potential, especially in after-sales and customer retention, which can help build a community for exchange and interaction," said Glenn. "They not only enrich the customer experience with a seamless transition between online and offline sales channels, but can lead to stronger customer retention, and a focus on the after-sales phase."
Online shops have matured, especially in the UK
Average online maturity scores in the markets have risen substantially. The UK market was identified in this year's study as the market showing the most significant improvement in the average maturity score and the number of shops with a seamless customer journey compared to last year's study. The study calculates online maturity scores based on fulfillment reached in three major phases with 17 overall touchpoints. The phases are pre-sales, which focuses on information and decision-making; sales, which looks at the buying process; and handover, which focuses on the post-buy process. The three phases have different touchpoints, such as car configuration in the pre-sales phase or a trade-in option in the buying process.
China leads in the number of online shops offering a seamless customer journey. In this year's study, BearingPoint differentiated between mobile and online sales via the website – customers in the Chinese market can finish the purchase check-out on their mobile phones through WeChat or Alipay.
The UK, Germany, and France lead the way for traditional online stores in Europe, but a general trend shows the implementation of apps in the customer journey. The US market still trails most European markets in the number of online stores providing a seamless customer journey and average maturity score.
New business models and revenue streams
All markets show that over 60% of the assessed OEMs relocated touchpoints of the digital customer journey to mobile apps for a better customer experience and enabled future revenue streams in after-sales. Besides the trend of mobile sales, BearingPoint identified other emerging trends in all markets due to changing customer behavior and increased expectations. These include innovative digital services, such as the use of virtual reality, make a significant difference. OEMs like Dacia and Porsche, that provide their customers with an interactive experience by enabling them to "virtually view" a configured vehicle before purchase and in real-time, stand out from the competition.
"While US OEMs have to follow laws that protect franchises, they are finding ways of providing a seamless user experience that allows the customer to shop on the OEM site but still have delivery facilitated through a dealership, with more sophisticated brands delivering directly to a consumer's home," said Glenn.
The study found that changing customer behavior and higher expectations regarding personalized product insights, touchpoints, and individualization require innovative online sales journeys for new vehicles, parts, and services. OEMs need to offer more flexibility in pricing and subscription models that focus on increasing the lifetime value of customers beyond the sales process.
"Customer experience, including online-to-offline integration, is a crucial strategic goal for many OEMs, but convincing concepts for implementation and scaling are lacking. Automotive companies need to transform their business models by not only selling cars online, but also revolutionizing their sales and after-sales processes to deliver a better customer experience. Though efficiency pressures in retail require increasing automatization, OEMs must at the same time maintain valuable personal interactions with customers. The key will be to generate additional revenue through a broader network of partners and platforms without undermining the existing business and losing sight of the traditional offline sales", resumes Dr. Stefan Penthin, global leader Automotive at BearingPoint.
About the study
BearingPoint analyzed the online offerings of leading OEMs in Europe, the USA, and China. It assessed their online sales readiness, identified leading practices, and derived recommendations for action. The study also evaluated how OEMs are meeting changing customer demands along the digital customer journey, particularly the buying experience. In this context, BearingPoint again presented its Online Sales Awards to honor the online champions among the surveyed OEMs. The assessment of the online car shops was conducted in all markets between February and April 2023.
You can download the study here https://www.bearingpoint.com/en-us/insights-events/insights/new-car-online-sales-2023/ to find out more, including a detailed analysis of online stores by country and region and ranking of the OEMs.
About BearingPoint
BearingPoint is an independent management and technology consultancy with European roots and a global reach. The company operates in three business units: Consulting, Products, and Capital. Consulting covers the advisory business with a clear focus on selected business areas. Products provides IP-driven digital assets and managed services for business-critical processes. Capital delivers M&A and transaction services.
BearingPoint's clients include many of the world's leading companies and organizations. The firm has a global consulting network with more than 10,000 people and supports clients in over 70 countries, engaging with them to achieve measurable and sustainable success.
For more information, please visit:
Homepage: www.bearingpoint.com
LinkedIn: www.linkedin.com/company/bearingpoint
Twitter: @BearingPoint
Contacts
Press contact
Alexander Bock

Global Senior Manager Communications

Telephone: +49 89 540338029

E-Mail: alexander.bock@bearingpoint.com
Fox Agency

Shonne Ehrhardt

PR Counsel

Telephone: +1 847-962-9879

E-Mail: shonne@fox.agency