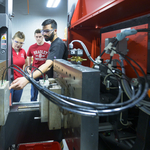 PEORIA, Ill. & BELLEVUE, Wash.–(BUSINESS WIRE)–T-Mobile (NASDAQ: TMUS):
What's the news: Bradley University will be the first university in the nation to leverage T-Mobile 5G Advanced Network Solutions (ANS) to improve digital equity for its students, advance student success outcomes, increase operational efficiencies and enrich innovative learning experiences.
Why it matters: Providing students access to cutting-edge technologies is crucial in preparing today's learners for the workforce and ensuring equitable opportunities.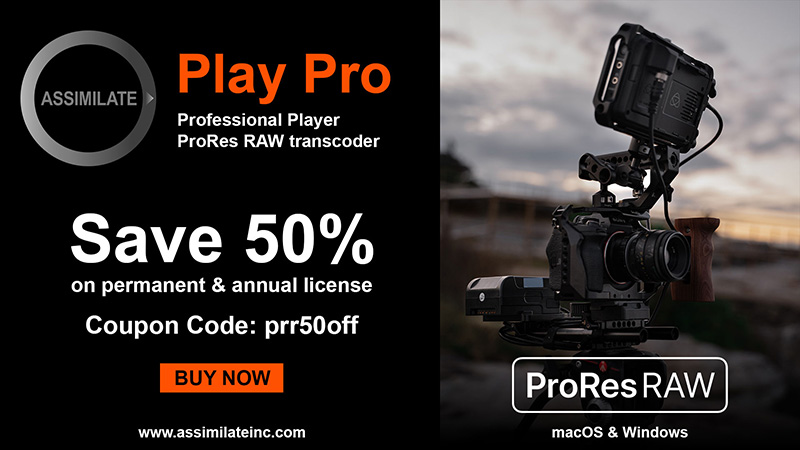 Who it's for: Educational institutions looking to bridge the digital divide and provide advanced connected experiences for students.
From the dining hall to the virtual lecture hall, the students, faculty and staff at Bradley University in Peoria, Ill. can experience the power of 5G, thanks to a new agreement between Bradley and T-Mobile (NASDAQ: TMUS). The university will utilize a 5G Hybrid Mobile Network from T-Mobile as part of its mission to deliver innovative learning experiences for students and improve operational efficiencies through its Digitally Connected Campus initiative. Additionally, it will provide it will provide iPad (10th generation) with 5G-connectivity to students, faculty, and certain student-facing staff.
More than half of college students nationwide experience problems from unreliable connectivity. To help bridge the digital divide and create equitable opportunities in education, the university will begin distribute iPad, along with a keyboard case and an unlimited data plan that includes 5G connectivity, during the fall 2023 semester. This means that students — even those who are virtual or living off-campus — can experience the 10.9-inch Liquid Retina display and the power and performance of the A14 Bionic chip, allowing students to access lectures, materials and app-based learning opportunities from virtually anywhere on the nation's largest 5G network.
"Partnering with T-Mobile will help us provide Bradley's students with the ability to learn in the same mobile-first environment that is increasingly prevalent in the professional world," said Christopher Jones, PhD, Vice President for Strategy and Innovation at Bradley University. "Bringing 5G to our students and campus allows us to advance a digitally equitable learning environment and a holistically connected campus."
"We are thrilled to embark on this transformative partnership with T-Mobile, bringing cutting-edge technology to Bradley University, and revolutionizing the way our students learn, collaborate, and thrive in the digital age," added Bradley University President Steve Standifird.
On campus, the 5G Hybrid Network's fast speeds, low latency and reliable connectivity open the door for more immersive classroom experiences, preparing students to be part of the 5G workforce by:
Creating mixed reality classroom experiences such as virtualization of complex machinery to teach learners how it operates
Preparing students for a future in the medical field via lessons on real-world telehealth technologies
Utilizing digital learning tools such as AI-powered note taking and other classroom interaction software
Adopting powerful graphics-intensive video game development software to continue the innovation at the university's award-winning game design program.
Bradley also plans to explore how the 5G Hybrid Network could increase operational efficiencies on-campus. For example, Bradley could use sensor-based data analysis to get automatic updates on information such as water quality, leak detection or refrigeration issues and use that data to automatically address any malfunctions.
"Bradley University is a shining example of how the education industry can embrace 5G to drive innovation and improve students' lives," said Callie Field, President, T-Mobile Business Group. "Bradley has already identified more than 20 unique use cases that could have an impact both on students' learning experiences and the university's operations in the future. And we're thrilled to help them bring these innovations to life."
As part of Bradley's Digitally Connected Campus initiative, the rollout of iPad will begin during the 2023-2024 academic year, starting with full-time Bradley faculty and "discovery cohorts" of students that will represent approximately 25% of the student body. There will then be a full launch in Fall 2024 to include students, full-time faculty, and many student-facing staff members.
For more information on T-Mobile 5G ANS and how it can better connect your school, office or city, visit www.t-mobile.com.
Follow T-Mobile's Official Twitter Newsroom @TMobileNews to stay up to date with the latest company news.
During congestion, heavy data users (>50GB/mo. for most plans) and customers choosing lower-prioritized plans may notice lower speeds than other customers; see plan for details. Video typically streams on smartphone/tablet in SD quality. See 5G device, coverage, & access details at T-Mobile.com.
About T-Mobile
T-Mobile US, Inc. (NASDAQ: TMUS) is America's supercharged Un-carrier, delivering an advanced 4G LTE and transformative nationwide 5G network that will offer reliable connectivity for all. T-Mobile's customers benefit from its unmatched combination of value and quality, unwavering obsession with offering them the best possible service experience and undisputable drive for disruption that creates competition and innovation in wireless and beyond. Based in Bellevue, Wash., T-Mobile provides services through its subsidiaries and operates its flagship brands, T-Mobile, Metro by T-Mobile and Sprint. For more information please visit: https://www.t-mobile.com
About Bradley University
Bradley University is a top-ranked, private university in Peoria, Illinois, offering nearly 6,000 undergraduate and graduate students opportunities, choices, and resources to build their futures. Innovation, action, and collaboration drive Bradley students to generate ideas and create solutions that remake the world around them. Our comprehensive array of undergraduate and graduate academic programs includes business, communications, education, engineering, fine arts, health sciences, liberal arts and sciences, and technology.
Contacts
Media Contacts

T-Mobile US, Inc. Media Relations

MediaRelations@t-mobile.com
Bradley University Media Relations

lderry@bradley.edu
Investor Relations Contact

T-Mobile US, Inc.

investor.relations@t-mobile.com
https://investor.t-mobile.com