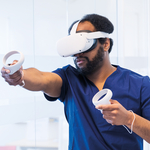 Supporting a new generation of practice-ready nurses, vrClinicals for Nursing challenges students with realistic multi-patient scenarios
WALTHAM, Mass.–(BUSINESS WIRE)–Following months of collaboration with some of the United States' leading university nursing programs, Wolters Kluwer Health and Laerdal Medical have officially launched vrClinicals for Nursing. The virtual reality (VR) based learning solution helps address today's gaps in nursing education and the nursing workforce, allowing students to go from the classroom to a busy hospital ward where they encounter true-to-life challenges such as prioritizing care among multiple patients and the demands of practice.
vrClinicals for Nursing was designed with instructors and students from a dozen leading nursing programs in collaboration with Laerdal Medical and evolving multi-patient scenarios authored by the National League for Nursing (NLN). Together, these organizations executed on a vision to bring the benefits of VR to nursing education, going beyond the inherent limitations of real-life clinical practice students and nursing educators face today.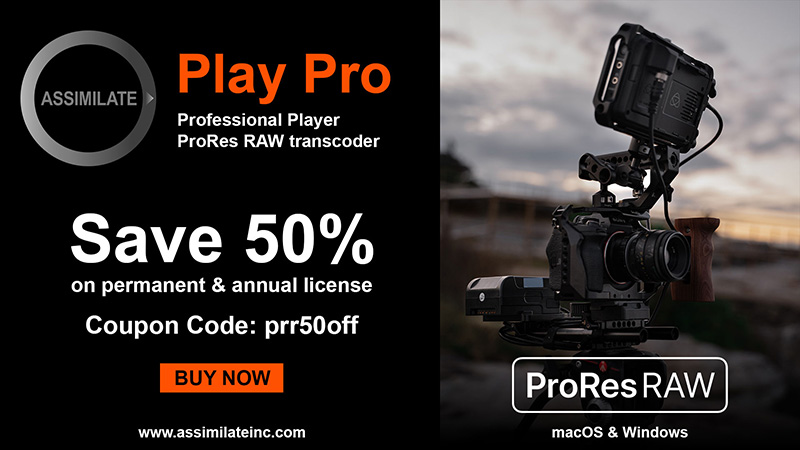 Collaborating with VR-ready nursing schools
Nursing school testers for vrClinicals for Nursing included Villanova University, Indiana University, University of Rochester, University of Massachusetts Boston, University of Central Florida, University of Virginia, and more.
"When bringing vrClinicals for Nursing to market, we aimed to focus on transition to practice – where we identified the challenges that learners face when beginning their professional practice as nurses," said Michelle Moulton, DNP, RN, CHSE, CNE, Senior Manager for the Center for Innovation in Education Excellence at the National League for Nursing. "We see clinical judgment as an essential and core skill of nursing practice – a skill that has a steep hurdle to overcome for many new graduate nurses. VR offerings provide opportunities to rehearse clinical reasoning skills that reflect the complexity of patient care and reality of nursing practice."
Targeting unpreparedness to reduce dissatisfaction
A recent study found that 55% of new nurses have made medical errors, as result of inexperience and rushing, to name a few reasons. Facing the pressures of practice without the skills to recover and build resilience is also creating a high dissatisfaction for young nursing professionals. In fact, nearly one-third (32.8%) of registered nurses left their job within the first year. With VR, nursing students can build and practice the skill sets needed, mimicking clinical practice decision-making in a busy hospital setting, prioritizing multiple patients and competing care demands. These new technologies also allow for scalability that was previously unattainable for nursing schools. An entire cohort of students can now run through multi-patient scenarios and receive feedback immediately after from their instructors.
"Unlike any other simulation modality, VR provides students with a sense of immediacy and realism from being in the moment, because all of your senses are engaged," said Julie Stegman, Vice President, Nursing Segment, Health Learning, Research & Practice at Wolters Kluwer, Health. "We know the transition from school into practice can be extremely difficult and it's our responsibility to work with nurse educators to help students truly prepare for their real-life jobs. By better preparing nurses through their transition to practice, they can become more clinically confident – which allows for higher job satisfaction and better patient care."
vrClinicals not only helps nursing students build the key skills to transition from education to practice, but the solution is also built to help prepare students for the National Council Licensure Examination (NCLEX®) – which is the required adaptive test for nursing graduates to successfully pass to be licensed as a Registered Nurse. Starting this year, students taking the Next Generation NCLEX® exam, won't just be tested on what they know, but how they think. The new test is now focused on evaluating the student's ability to demonstrate the use of clinical judgment when responding to clinical questions, much like how they would need to think on the job.
To see vrClinicals for Nursing in action, be sure to stop by our both #309 at the International Nursing Association for Clinical Simulation and Learning Conference (INACSL23), June 14-17 in Providence, RI and to learn more, visit the vrClinicals for Nursing webpage, here.
About Wolters Kluwer
Wolters Kluwer (EURONEXT: WKL) is a global leader in information, software, and services for professionals in healthcare, tax and accounting, financial and corporate compliance, legal and regulatory, and corporate performance and ESG. We help our customers make critical decisions every day by providing expert solutions that combine deep domain knowledge with specialized technology and services.
Wolters Kluwer reported 2022 annual revenues of €5.5 billion. The group serves customers in over 180 countries, maintains operations in over 40 countries, and employs approximately 20,000 people worldwide. The company is headquartered in Alphen aan den Rijn, the Netherlands.
For more information, visit www.wolterskluwer.com, follow us on LinkedIn, Twitter, Facebook, and YouTube.
For more information about our solutions, visit https://www.wolterskluwer.com/en/health and follow us on LinkedIn and Twitter @WKHealth
Contacts
Media
Josh DeStefano

Manager, External Communications

Wolters Kluwer Health

+1 (917) 408-5125

joshua.destefano@wolterskluwer.com