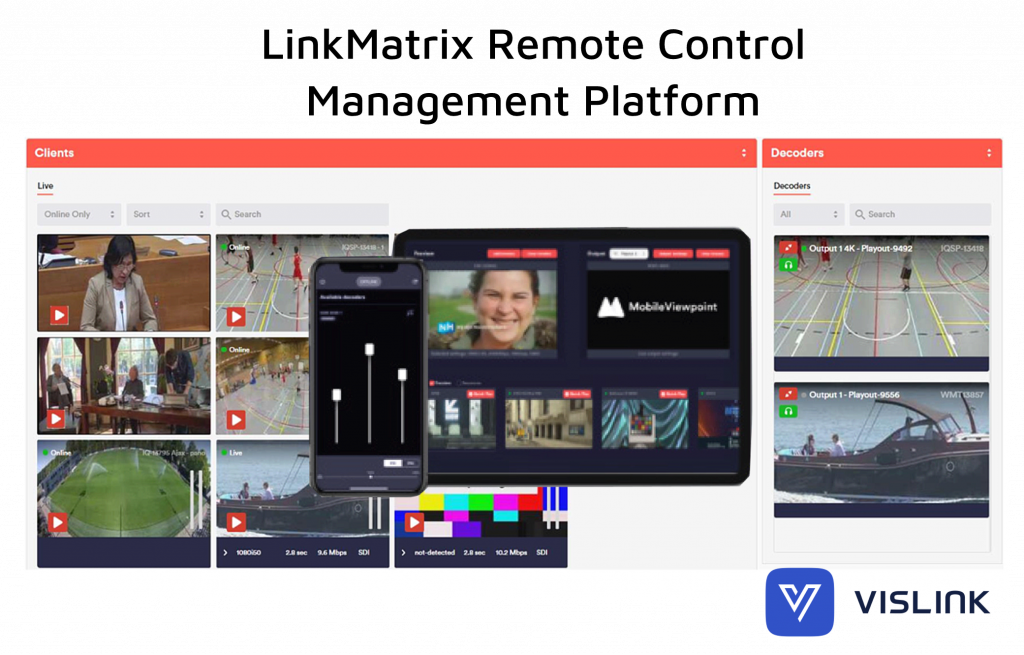 Vislink Unveils LinkMatrix Integration on Amazon Web Services (AWS), Transforming Remote Live Production Workflows
Latest Technological Development Enhances User Experience of Cloud-based Remote Management Platform, Empowers Broadcast Teams and Public Safety Agencies With Unprecedented Control and Insights

Mt. Olive, NJ — July 25, 2023 — Vislink Technologies, Inc. (NASDAQ: VISL), a global technology leader in the capture, delivery and management of high-quality, live video and associated data in the media and entertainment, law enforcement, and defense markets, today announced the availability of its LinkMatrix remote control management platform on Amazon Web Services (AWS). LinkMatrix allows for comprehensive management of its live broadcast devices. The integration with AWS provides users enhanced control, flexibility and speed, elevating production workflows and promoting innovation in live broadcasts and performance in the field.
By integrating with AWS, LinkMatrix brings several benefits to its users. Leveraging advanced cloud technologies, LinkMatrix ensures optimal performance and scalability. It offers seamless deployment across various cloud environments, giving customers the flexibility to choose their preferred cloud provider. Autoscaling capabilities dynamically allocate resources as needed, ensuring efficient performance even with changing workloads. Additionally, integration with AWS's Relational Database Service (RDS) provides a scalable database solution for storing and retrieving video-related data.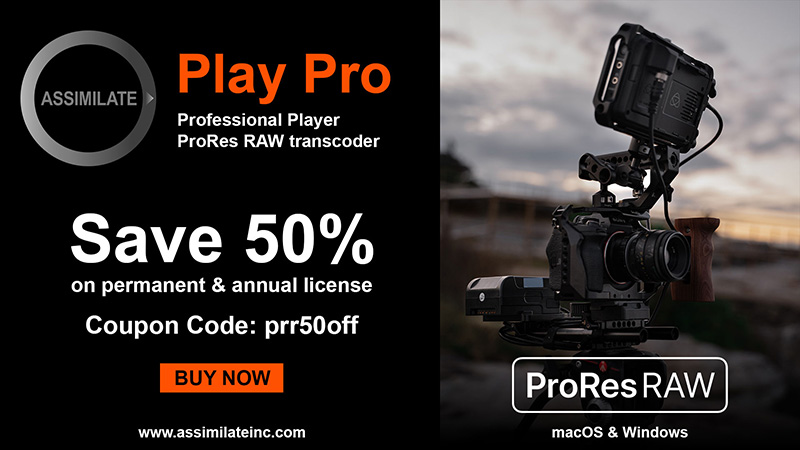 LinkMatrix users, particularly law enforcement agencies, can also access security and policing applications through the secure AWS GovCloud platform, enhancing their operational capabilities. Moreover, this integration allows for real-time collaboration, editing, and broadcasting directly from the cloud, eliminating the need for additional hardware or complex setups.
In conjunction with the AWS integration, all Vislink server products are now available as virtual services. This virtualized infrastructure enables reliable and secure video streaming and synchronization with other cloud production platforms. Notably, LinkSwitch, Vislink's powerful debonding server, in combination with AWS, enables customers to stream high-quality video closer to the event. This capability is particularly beneficial for US military and government customers who can leverage secure AWS GovCloud regions for their video streaming needs.
"LinkMatrix has made significant strides by being fully compatible with Amazon Web Services," said Mickey Miller, CEO of Vislink. "With the power and scale of AWS, LinkMatrix empowers live production teams and public safety agencies, allowing them to gain valuable insights and optimize their workflows. The AWS integration aligns with our ongoing initiative to drive more software and services recurring revenue while fostering growth, innovation, and operational efficiency for our customers."
These advancements not only enhance the overall performance of Vislink's platform but also pave the way for seamless integration of new features and functionalities in the future. Vislink remains committed to driving growth and innovation while optimizing operations for its customers.