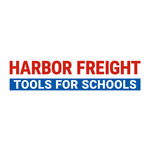 Harbor Freight Tools for Schools® Expands its Initiative for High School Training in High-Demand Job Skills Like Carpentry, Welding, Auto Tech, and Solar Installation
LOS ANGELES–(BUSINESS WIRE)–More than 400 middle and high school students are learning skilled trades this summer across Los Angeles County as part of a novel and important effort to expand valuable hands-on training for high-demand careers like welding, automotive technology, solar installation, and construction.
The Los Angeles economy is growing, and investments in public works, new housing, climate-resilient infrastructure, and the 2028 Summer Olympics are spurring demand for a wide range of trained workers. At the same time, the workforce is aging, and skilled trades professionals are retiring faster than they can be replaced. The Los Angeles County Skilled Trades Summer Program aims to be part of the solution to this growing labor shortage.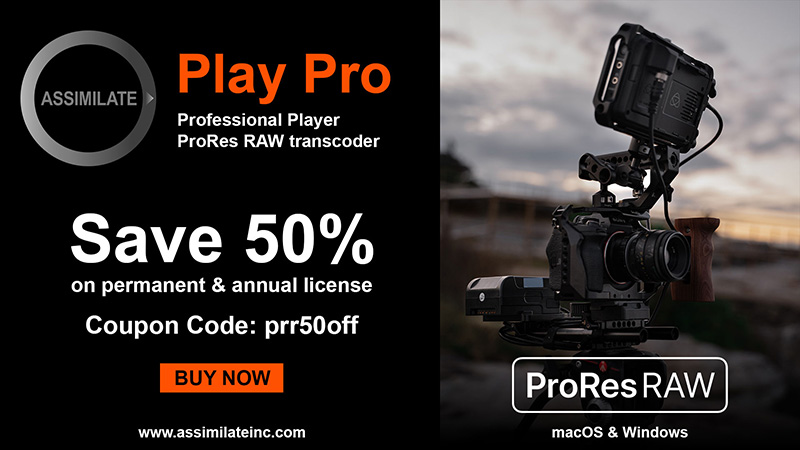 "Who is going to build the 'shovel ready' construction projects you hear about?" said Brent Tuttle, the welding teacher at La Mirada High School, one of the summer program sites. "Skilled trades education can make students 'career ready' by the time they graduate from high school."
Yet skilled trades education, like Tuttle's welding program, is not available to the vast majority of L.A. County public high school students.
While career technical education is offered widely in Los Angeles high schools, hands-on training in skilled trades like construction, automotive, and welding is not offered to most students until community college. Harbor Freight Tools for Schools, which catalyzed and funds the Los Angeles County Skilled Trades Summer Program, aims to change that as part of its mission to increase understanding, support, and investment in skilled trades education in U.S public high schools.
The need is significant. Los Angeles Unified School District data shows that only 11 of its 86 high schools offer a construction or woodworking pathway. LAUSD has started to expand its offerings through innovative partnerships, but more programs throughout the county are needed to meet local demand.
"With billions of dollars headed to Los Angeles County communities over the next several years to build infrastructure, we want to make sure our young people have the opportunity to access these growing and rewarding skilled trades jobs," said Belen Vargas, senior director for L.A. County Programs at Harbor Freight Tools for Schools. "We need to start exposing our students to these opportunities and to hands-on learning at a pivotal time in their lives – and we need to dramatically increase the number of programs available in our public high schools.''
This year, the summer program offers training at six sites, operated in traditional public schools, in charter schools, and through community organizations. The idea is to expose middle and high school students to meaningful skilled trades careers well before they graduate, helping to prepare them for work and life, and inspire them to pursue skilled trades careers for themselves.
The summer program's sessions incorporate hands-on workshops, mobile training opportunities, and virtual reality technology that simulate a workshop or job site. High school participants can work toward industry-based credentials while earning class credit, and most can earn up to $15.50 an hour.
Enrollment in the summer program has doubled compared to last summer, reflecting growing interest in career opportunities amid a shortage of skilled trades professionals. A leading trade group of builders estimates that to meet nationwide demand this year alone, the construction industry needs more than 500,000 additional workers – jobs that cannot readily be replaced by artificial intelligence.
"The construction industry faces an increasing labor shortage due to workforce demographics, consistent demand, and projected growth in building activity across L.A. County," said Marty Borko, executive director of the Urban Land Institute of Los Angeles. "High school skilled trades education can help fill the jobs pipeline while offering young people a fulfilling career pathway with solid pay and a lot of job opportunities."
At La Mirada High School, middle schoolers in the summer program are welding barbeque grills and building mosaic tables. High school students mentor middle school students and work on more advanced projects to earn industry-recognized safety certifications. The summer session is expected to increase demand for Tuttle's four-year welding program, which already has a long waitlist.
"It's inspiring to see the students' passion for working with their hands and learning skills that are badly needed in our workforce," said Tuttle, a 2020 winner of the Harbor Freight Tools for Schools Prize for Teaching Excellence®. "I also love hearing from former students who are earning a six-figure paycheck within a few years of high school graduation because they worked hard, put in the time, and applied these trade skills."
For those who want to pursue post-secondary education, students at two of the summer program's sites can earn academic credit for community college as well as for high school.
The summer program has sessions ranging from two- to six-weeks and are being led by six partners:
Port of Los Angeles High School (San Pedro) – welding and construction, with career development training through the Boys & Girls Clubs of Los Angeles Harbor
La Mirada High School (La Mirada) – welding
Da Vinci Schools (El Segundo and Hawthorne) – welding
Glendale Unified School District (Roosevelt and Wilson Middle Schools) – introduction to carpentry, welding, electrical, and solar energy tech
Artesia High School (Artesia) – automotive repair, welding, and carpentry
Alliance for Community Empowerment (Canoga Park) – solar panel installation
"Public high schools should empower students," said Vargas of Harbor Freight Tools for Schools, "by giving them the learning experiences and tools that lead to the career path of their choice, and that should include the skilled trades."
For more information and to arrange visits to Harbor Freight Tools for Schools' Los Angeles County Skilled Trades Summer Program's sites, please contact Randy James, Sugerman Communications Group, randy@sugermangroup.com or (310) 974-6684.
About Harbor Freight Tools for Schools®
Harbor Freight Tools for Schools is a program of The Smidt Foundation, established by Harbor Freight Tools owner and founder Eric Smidt, to advance excellent skilled trades education in U.S. public high schools. With a deep respect for the dignity of these fields and for the intelligence and creativity of people who work with their hands, Harbor Freight Tools for Schools aims to drive a greater understanding of and investment in skilled trades education, believing that access to quality skilled trades education gives high school students pathways to graduation, opportunity, good jobs, and a workforce our country needs. Harbor Freight Tools is a major supporter of the Harbor Freight Tools for Schools program. For more information, visit: harborfreighttoolsforschools.org
Contacts
Randy James

(310) 974-6684