Producer And DJ Luke Solomon Chooses PMC6-2 Monitors For His Studio
Luke, who recently contributed two tracks to Beyoncé's Renaissance album, says the monitors allow him to spend longer in the studio because they are not fatiguing.
After an exhaustive selection process, producer and DJ Luke Solomon has bought a pair of PMC6-2 monitors for his studio in North London. The monitors replace a pair of PMC TB2s he owned for nearly 20 years.
"I love the sound of these monitors and really appreciate the fact that they are non-fatiguing," he says. "Maybe it's an age thing but listening at loud levels for a long time can be exhausting. What I like about the 6-2s is that they reproduce the bass really clearly, even at low levels, so I can stay in the studio for longer. They are a great pair of speakers."
Luke, who set up the seminal dance label Classic Recordings with Derrick Carter in the early 1990s, is also one half of Freaks, a production team he established with Justin Harris. Under the Freaks moniker, Luke and Justin have turned out a slew of singles and albums on their own Music For Freaks imprint, including the hit single The Creeps, which was released into the mainstream by Ministry of Sound with a new vocal featuring Stella Attar. Luke, who has also had success as a solo artist, is currently head of A&R at Defected Records and its sister labels.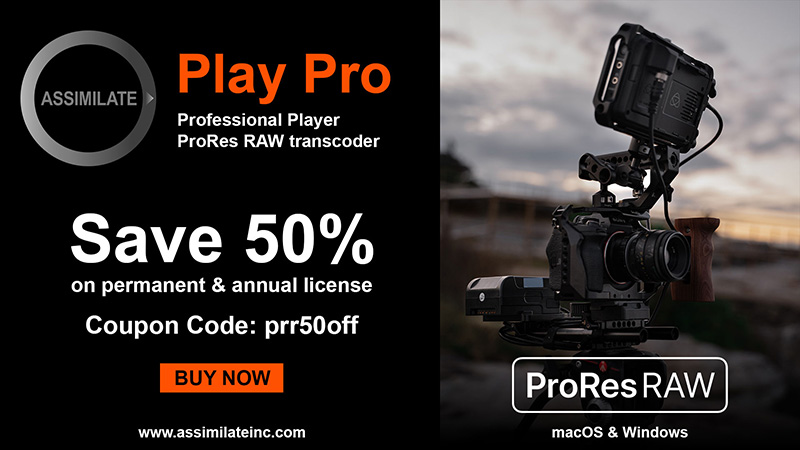 "Working behind the scenes with other artists made me realise that I felt more comfortable in that space," he says. "I have moved away from feeling that the spotlight needs to be on me. Producing for other artists is a very selfless thing because you have to get into their heads and try and understand what kind of music they want to make."
Among the many notable production credits to his name is the Black Girl Magic album, which he produced for US DJ Honey Dijon. He describes this as a labour of love and one that took two years to complete – the album was finally released in 2022 on the Classic Recordings label.
It was during that period that he and Honey Dijon were approached by Beyoncé's record label and asked to submit material for her current studio album Renaissance, which was released at the end of last year. This was at the height of the pandemic when Luke, like many other music industry creatives, had retreated to the studio to write music.
"Beyoncé's people told us that she wanted to take her new music to the clubs because she was convinced that, after the pandemic, people would want to go out and enjoy the club vibe again," he explains. "She asked Honey and I if we wanted to collaborate, so we set about writing songs and creating concepts built around drums and samples and music that came from our world, which Beyoncé wasn't familiar with."
Eventually two of these ideas were chosen and ended up on the album as the tracks Cosy and Alien Superstar, both written and produced by Luke and Honey Dijon.
"Beyoncé team sent someone to the UK to play us the tracks, so the first time I heard them with her vocals was in a hotel room in London with me listening through EarPods," Luke says. "I was expecting the songs to have changed dramatically but they hadn't and that was incredibly exciting. The whole experience was quite a trip!"
Moving from the dance scene into more crossover projects is another reason why Luke wanted to upgrade the monitoring in his own studio.
"The work I'm doing now doesn't rely so much on low end, bass or where the kick drums sit," he says. "The PMC6-2 monitors give me very accurate reproduction across the whole spectrum and from that point of view they are really interesting speakers. At Defected we have PMC8-2 monitors in the studio and I love them, but they would have been too large for the room I currently have at home. All the same I still dream about owning a pair one day!"
As a long-time PMC customer, Luke appreciates the service he has always received from the company and says this also influenced his decision to buy his new monitors.
"I bought my TB2 monitors on the back of the success of The Creeps, which meant there was money around at the time to invest in studio equipment," he explains. "They became my staple. I went through a lot of tweeters – totally my fault – and I also had the crossovers changed at one point, but throughout the years they stayed with me. What always impressed me was the support I got from PMC. Their factory isn't far from my home so I'd drive up there whenever I blew a tweeter and get them fixed. The staff couldn't have been more helpful, and the customer service was awesome. I'm a big fan of supporting local businesses and I do like the fact that PMC is a UK company."
Apart from wanting to build a larger listening room at his home in Barnet, Luke's future plans include writing songs with Honey for a new musical that he acknowledges is very different from anything he has done before.
"For the next couple of years, I'm going to be entrenched in something that I think will be pretty epic and magical. Beyond that I shall just keep making music and seeing what happens because that's all I've ever done," he says.
-ends-
About PMC
PMC is a UK-based, world-leading manufacturer of loudspeaker systems, the tools of choice in all ultra-critical professional monitoring applications, and also for the discerning audiophile at home, where they provide a transparent window into the recording artist's original intentions. PMC products use the best available materials and design principles, including the company's proprietary Advanced Transmission Line (ATL™) bass-loading technology, cutting-edge amplification and advanced DSP techniques to create loudspeakers that present sound and music exactly as it was when first created, with the highest possible resolution, and without coloration or distortion. For more information on our clients and products, see www.pmc-speakers.com.