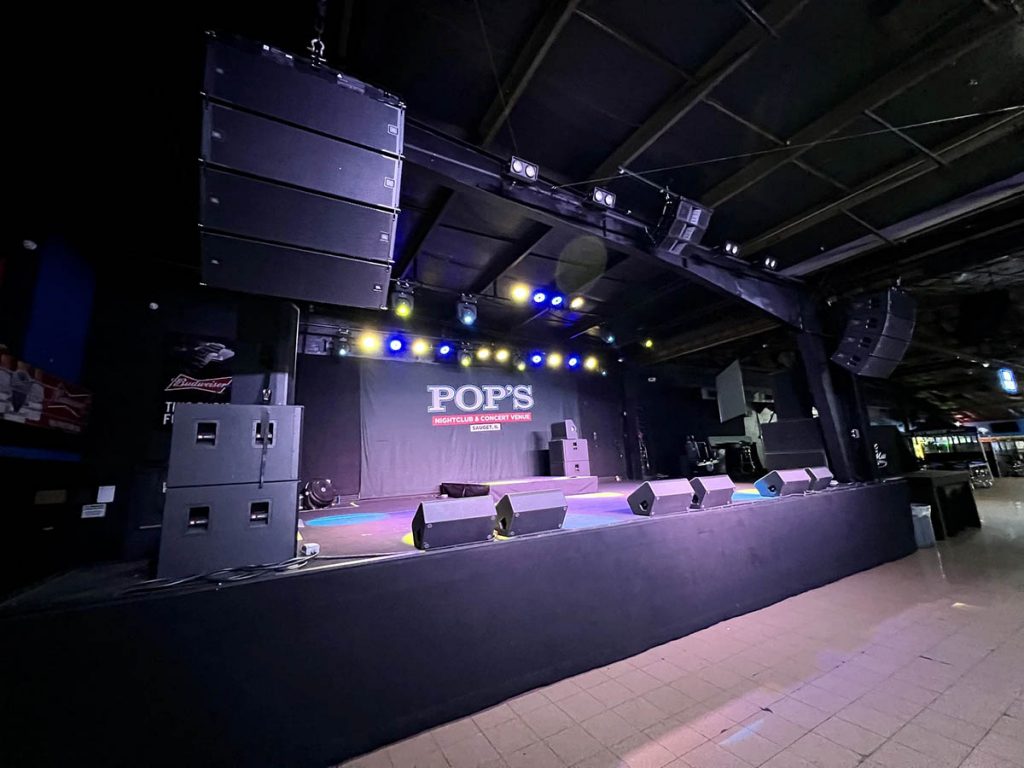 Pop's Nightclub and Concert Venue Ushers In a New Era of High Octane Nightlife with JBL Professional VTX Series
Production Manager Brian Sankus selects JBL VTX A12W and VT4886 to provide extra wide coverage, power and clarity for legendary rock venue and nightclub
SAUGET, Illinois—To ensure perfectly balanced sound coverage and quality for a non-stop calendar of concerts and dance parties, Pop's Nightclub and Concert Venue recently decided to replace its aging sound system with a state-of-the-art JBL Professional live sound reinforcement solution powered by Crown amplification.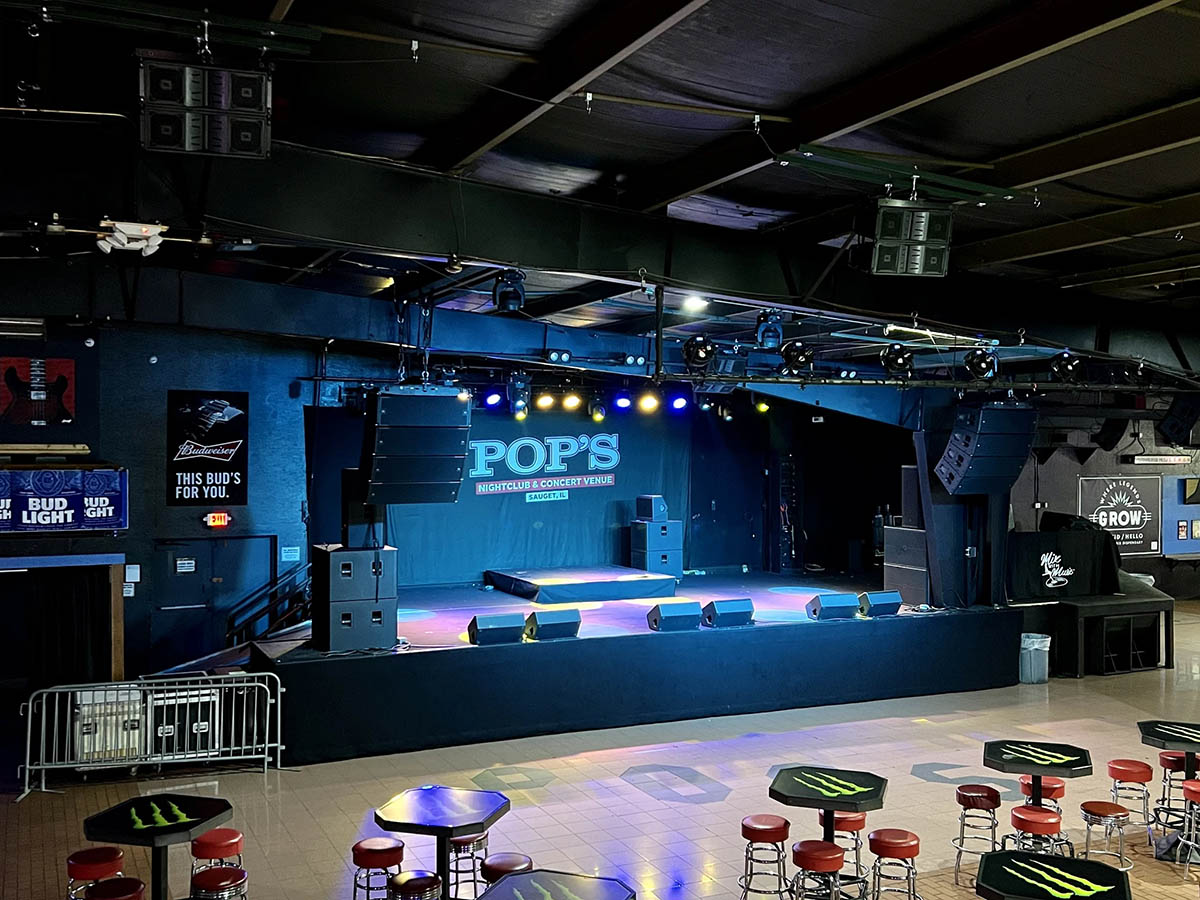 Founded in 1981, Pop's is a legendary nightclub and concert venue located in Sauget, Illinois, a late night oasis on the outskirts of St. Louis. A laundry list of musical acts have played the iconic 1200-cap venue throughout the years; from Slipknot and Motorhead to Post Malone and Bruno Mars. In addition to a busy schedule as a concert venue, Pop's is also famous for transforming into an all-night dance club after midnight and into the daylight hours of the next day.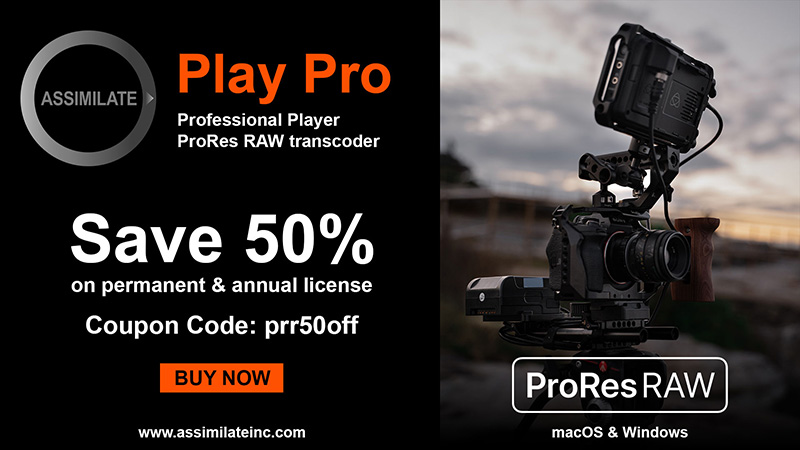 To ensure balanced sound quality with venue-wide coverage and improved line-of-sight to the stage from all corners of the room, venue management decided to upgrade the sound system with a more modern design. Pop's production manager Brian Sankus partnered with sound engineer Chris Coleman and event manager Ryan Kelley to replace the venue's aging sound system with a streamlined JBL Professional VTX Series live sound reinforcement system, which made its debut performance in late 2022.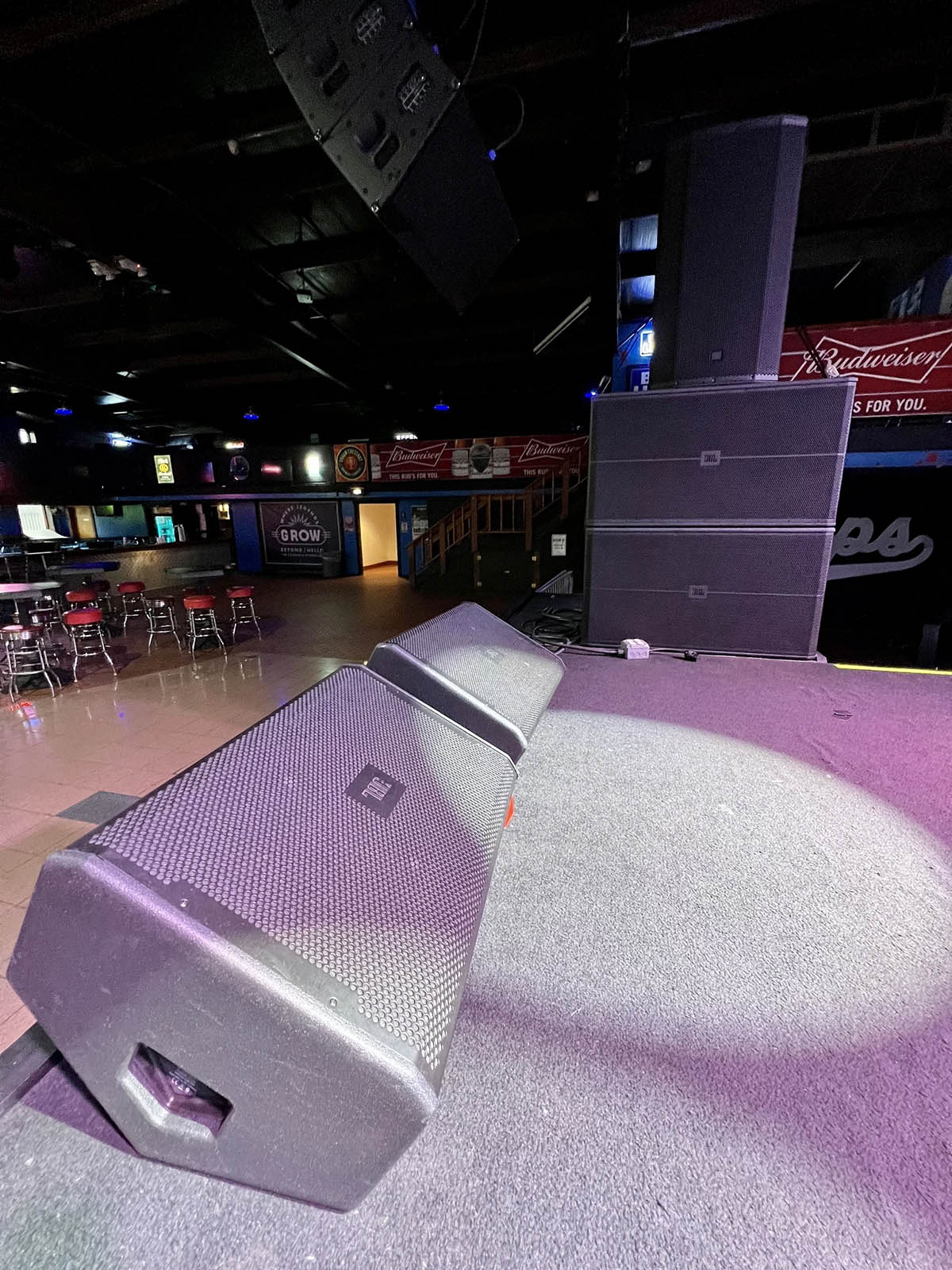 "The club's objective was to improve line-of-sight and coverage," said Sankus. "Before, it was trap boxes and 60-degree horns. You could walk around and hear phasing, and there wasn't much clarity in the balcony. There were also giant ground-stacks, so if you were off to the side, you couldn't really see the stage. With the new VTX system, you can go from extreme stage left to extreme stage right, on the floor or in the balcony, and it's the same great sound quality from every angle. Between the suspended A12W as mains and the 4886 as balcony fills, we also cleared up a ton of line of sight."
When shopping for the new system, Sankus turned to a trusted colleague, Justin Slazas of Knoxville-based audio provider M&L Sound. Together, Sankus and Slazas designed a streamlined JBL system consisting of eight VTX A12W line array speakers over the stage (hung four per side) and ten VT4886 line array speakers to cover the balcony (five clusters of two speakers each). The VTX A12W's 180-degree dispersion pattern helps Sankus provide the extra wide coverage Pop's needed while still delivering unmatched performance and sensitivity.
"Pop's has always been an old-school rock club—we wanted to upgrade the system while retaining a certain type of tonality," said Sankus. "The A12W gives us the ability to deliver the powerful sound we need with 120-degree coverage and great clarity. The top end is super clear, whether it's an empty room sound check or packed with 1200 people. It's a very versatile speaker while still being a mean-sounding box that's perfect for heavy rock music. The A12W and 4886 are different boxes, but they blend seamlessly so that you can't tell the difference between the balcony and the floor."
To provide a powerful bottom end in the entire club, the team deployed six VTX B28 dual 18-inch subwoofers on the ground across the front of the stage. Sankus hung three additional VT4886 to provide supplemental center down fill coverage for the front rows in the audience. Onstage, twelve VRX915 wedges and two SRX835 side fills with four SRX728S subs enable musicians to hear themselves and each other with power and accuracy. The main PA system is powered by 14 Crown ITech 4x3500HD amplifiers with built-in JBL speaker presets, ensuring seamless integration that brings the best out of the venue's JBL VTX A12W and VT4886 speakers.
"The Crown factory presets for the JBL speakers made the tuning process very quick, and with very minimal EQ, the speakers sounded perfect right out the gate," said Sankus. "The system tuning works for both the live bands, and the DJs, so the transition from one to the other is seamless and flawless. We've gotten positive feedback from longtime patrons, and the guest engineers that have been in here before are stoked on the new JBL VTX system. It's been very gratifying, being able to go back into the club where I saw and played my first shows as well as learned how to do sound, and helping them upgrade the overall experience. It was a very full circle moment in my life."
STORY SOCIAL LINKS
JBL Pro on Facebook | LinkedIn | YouTube | Instagram
Pop's Nightclub and Concert Venue on Instagram | Facebook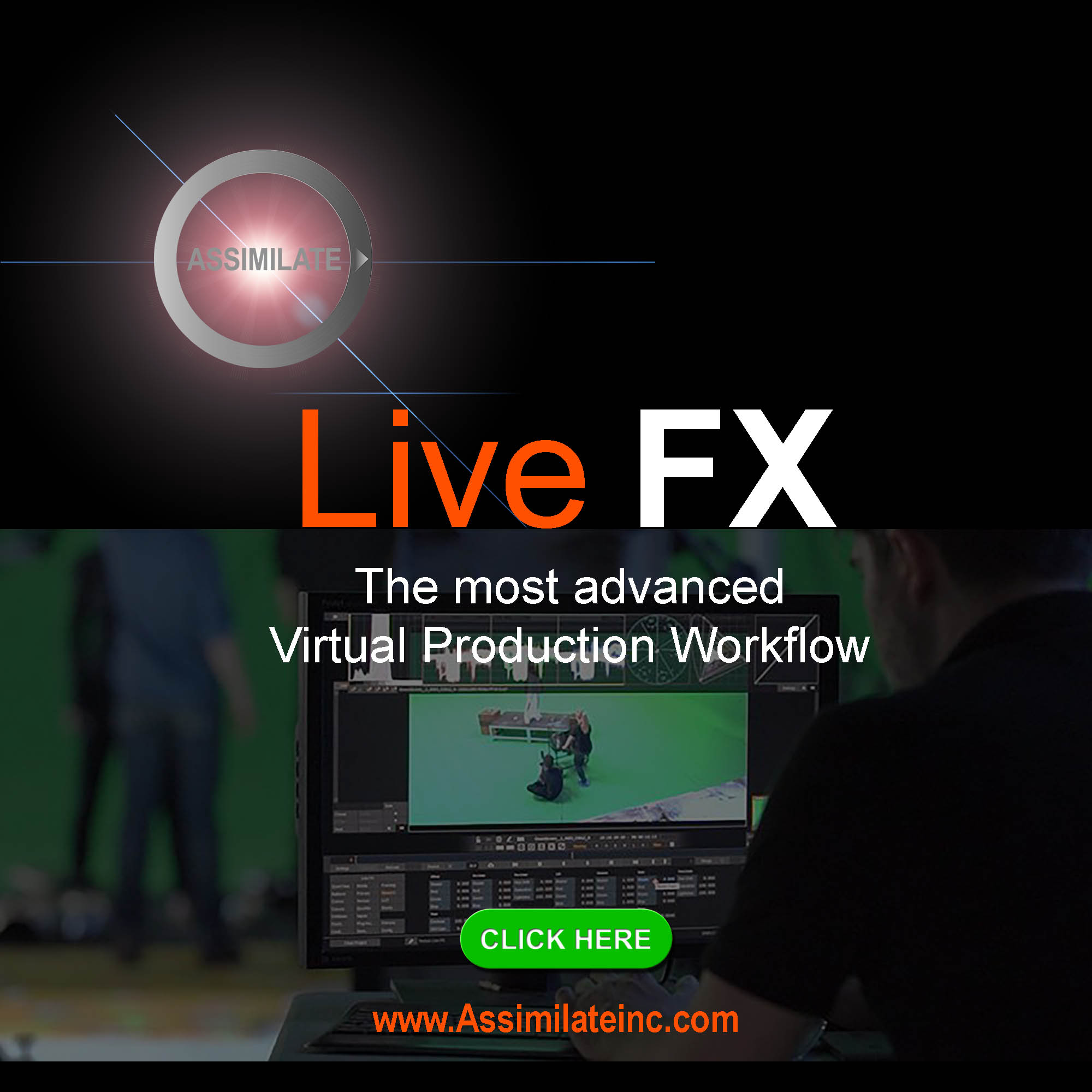 ABOUT HARMAN PROFESSIONAL SOLUTIONS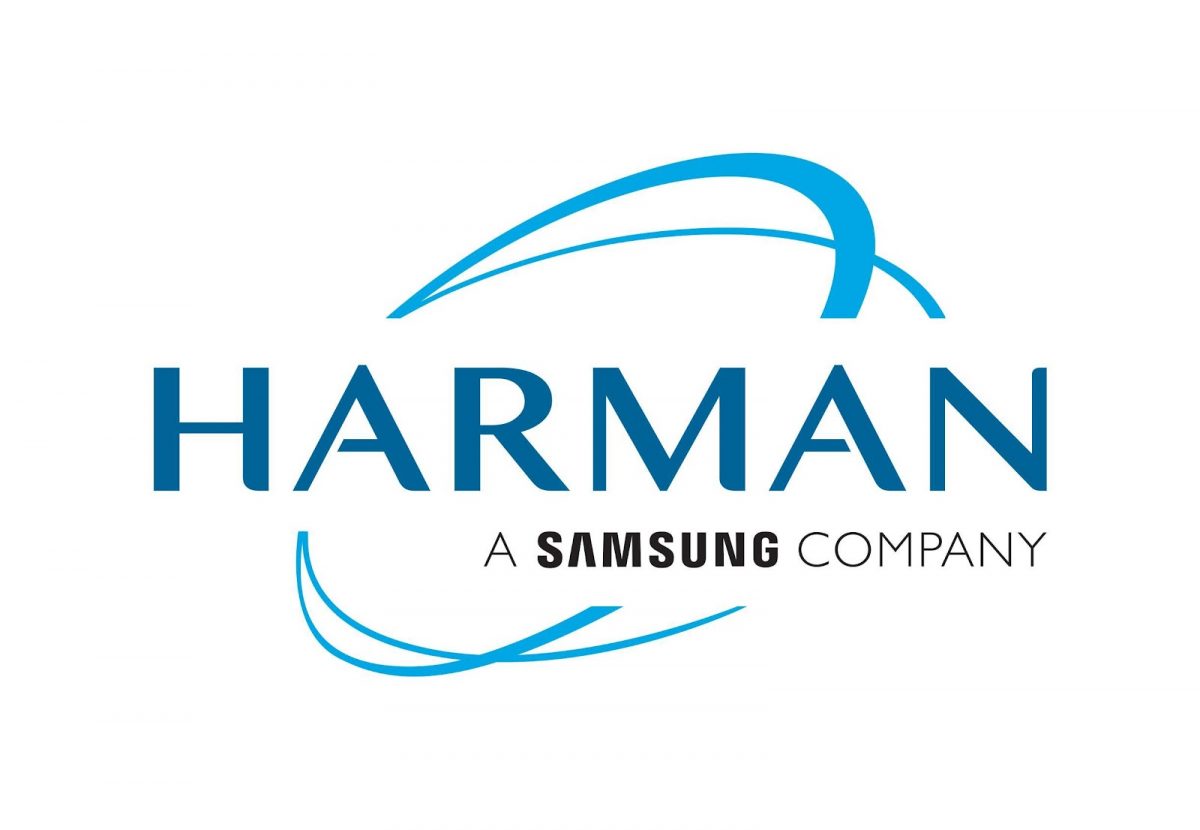 HARMAN Professional Solutions engineers and manufactures audio, video, lighting and control (AVLC) products for entertainment and enterprise markets, including live performance, audio production, large venue, cinema, retail, corporate, education, government, hospitality, broadcast and more. With leading brands including JBL Professional®, AKG®, Martin®, AMX®, Soundcraft®, BSS Audio®, Crown®, dbx Professional®, and Lexicon Pro®, HARMAN Professional delivers powerful, innovative and reliable solutions that are designed for world-class performance. HARMAN Professional Solutions is a Strategic Business Unit of HARMAN International, a wholly-owned subsidiary of Samsung Electronics Co., Ltd. For more information, visit http://pro.harman.com/.
ABOUT HARMAN
HARMAN (harman.com) designs and engineers connected products and solutions for automakers, consumers, and enterprises worldwide, including connected car systems, audio and visual products, enterprise automation solutions; and services supporting the Internet of Things. With leading brands including AKG®, Harman Kardon®, Infinity®, JBL®, Lexicon®, Mark Levinson® and Revel®, HARMAN is admired by audiophiles, musicians and the entertainment venues where they perform around the world. More than 50 million automobiles on the road today are equipped with HARMAN audio and connected car systems. Our software services power billions of mobile devices and systems that are connected, integrated and secure across all platforms, from work and home to car and mobile. HARMAN has a workforce of approximately 30,000 people across the Americas, Europe, and Asia. In March 2017, HARMAN became a wholly-owned subsidiary of Samsung Electronics Co., Ltd.
David Glaubke
Director, Global Corporate Communications
HARMAN Professional Solutions, Luxury Audio Group, Embedded Audio
+1 (818) 895-3464 O
JBL Professional®, AKG Acoustics®, AMX®, BSS Audio®, Crown International®, dbx Professional®, Lexicon Pro®, Martin® and Soundcraft®