UK Loudspeaker manufacturer PMC, in conjunction with its Swiss distributor MGM Audio, is sponsoring The Sheer Pleasure of Sound – a three-day seminar and conference that focuses on recording and mixing music.
Scheduled to take place in Basel between May 3-5, 2019, this exciting event will feature workshops, seminars and open forum discussions delivered by Sound Masters and engineering heavyweights Al Schmitt, George Massenburg and Daniel Dettwiler.
PMC is suppling its award-winning BB6 XBD-A and MB3 XBD-A large active monitors for this event. These will be used during workshop sessions and also as playback monitors in the main conference room so that participants can hear every detail of the music being recorded and mixed.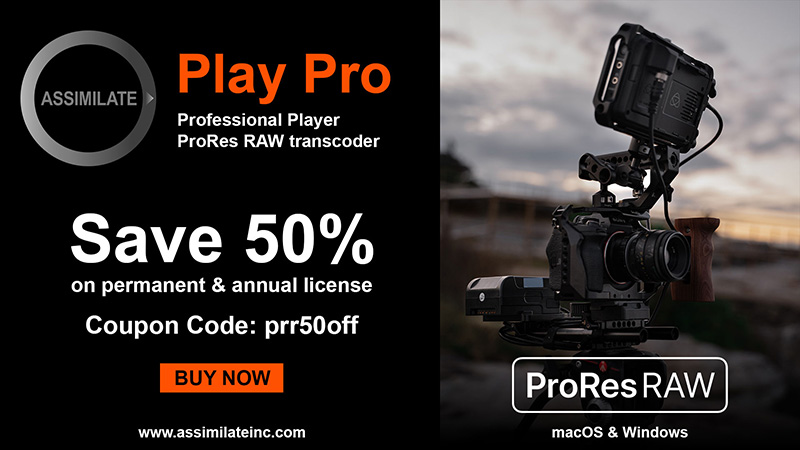 "Obtaining a sound that has the ability to transfer emotion to the listener is really what this conference is all about," says Daniel Dettwiler, who is also the event organiser. "Over the course of three days we will be discussing real solutions to real problems, in a straightforward and direct way."
On the first day of the programme, participants will be taken through a live jazz band recording session, during which microphone techniques and different types of microphones will be demonstrated and discussed. This will take place at Jazzcampus Basel, an academy, music school and jazz club that is part of the Musik-Akademie Basel and the University of Applied Sciences and Arts Northwestern Switzerland FHNW. Jazzcampus houses a recording room with a Steinway D Concert Grand Piano and a control room with a state of the art Undertone Audio Console.
On the second day, participants will move to Idee und Klang Studio in Basel, a mixing facility built by Dettwiler in 2005 and now widely regarded a one of Europe's best studios for mixing acoustic music. Here, the previous day's recordings will be mixed by the Sound Masters on the studio's Cadac G Series console, which was once used to record Queen's A Night At The Opera. Participants who have purchased VIP tickets will be allowed into the control room to see the mix taking place close up, while others will be able to follow proceedings on large screens in the conference room.
On the final Conference day, which will also take place at Idee und Klang Studios, there will be lectures and Q&A sessions where the results of the recording and mixing days can be discussed in detail. Conference day will also give participants an opportunity to learn more about the Sound Masters' individual methods, techniques and signature production sound.
"We are delighted to be involved in this exciting event, which gives audio professionals a real opportunity to observe and learn from some of the best recording engineers in the business," says Chris Allen, Pro Audio Business Development Manager at PMC. "Between them, Al, George and Daniel have a staggering amount of experience, particularly when it comes to recording acoustic music, and have worked with some of the most influential artists and musicians in the world. Our large format Active Reference Monitors are ideal choices for this event as they will deliver the power, clarity and depth of imaging needed to really highlight the techniques these amazing engineers will be describing."
The Sound Masters
Al Schmitt has been recording music since the '50's, first at Apex Recording Studios and then as engineer at RCA. After having worked several years as an independent producer, he began spending more time as an engineer, and is presently doing most of his work at studios such as Capitol and Powerstation (Avatar). Schmitt has had the opportunity to work with artists such as Frank Sinatra, Henry Mancini, Sam Cooke, Ray Charles, Miles Davis and many others. Al Schmitt has been awarded 23 Grammy's for his work and was honoured with a star on the Hollywood Walk of Fame in 2015.
George Massenburg is a specialist in the domain of acoustic music and has participated (individually and collaboratively) in over four hundred record albums over the past 45 years. His work includes recordings of Earth, Wind & Fire, Billy Joel, Toto, Dixie Chicks, Journey, Randy Newman, Lyle Lovett, Aaron Neville, Linda Ronstadt, Herbie Hancock and many more. He has designed, built and managed several recording studios. With George Massenburg Labs he has released an extensive range of innovative console automation devices, analog signal processors, microphone preamplifiers and more. George is a recipient of many awards, including four Grammy's.
Daniel Dettwiler represents the younger generation of sound-engineers. His understanding of the importance of high-quality equipment led him to build the Idee und Klang Studio, which boasts the largest collection of vintage mics in Switzerland. Daniel's work include projects with the London Symphony Orchestra, ECM, Mark Turner, WDR Bigband, Lisette Spinnler, and Ute Lemper. His work is noted for its superb tonal quality and very large "depth of field". In addition, Daniel is a professor of Sound Engineering at the Zurich University of Art and the Jazzcampus in Basel.
Places at The Sheer Pleasure of Sound are limited to 100 a day, which includes 20 VIP participants each day. For prices and full details on how to apply, please visit:
https://www.sheerpleasureofsound.com/apply
About PMC
PMC is a UK-based, world-leading manufacturer of loudspeaker systems, the tools of choice in all ultra-critical professional monitoring applications, and also for the discerning audiophile at home, where they provide a transparent window into the recording artist's original intentions. PMC products use the best available materials and design principles, including the company's proprietary Advanced Transmission Line (ATL™) bass-loading technology, cutting-edge amplification and advanced DSP techniques to create loudspeakers that present sound and music exactly as it was when first created, with the highest possible resolution, and without coloration or distortion. For more information on our clients and products, see www.pmc-speakers.com.