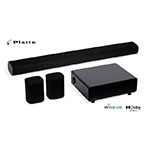 The ten-channel Milan 5.1.4 Soundbar System takes an industry-leading position as the first to use WiSA DS technology to wirelessly connect surround, rear height and subwoofer audio channels
SAN JOSE, Calif.–(BUSINESS WIRE)–Platin Audio announces its Milan 5.1.4 Soundbar System will debut at this year's CEDIA Expo taking place September 7-9. The system is the industry's first to incorporate WiSA Discrete System (DS) Technology to wirelessly power four channels of true Dolby Atmos up-firing speakers and a subwoofer from a single transmitter module. The Milan 5.1.4 Soundbar System delivers industry-leading technology and performance at an accessible price point of $799 MSRP. CEDIA attendees can learn more about the system at WiSA's CEDIA booth (#4320).
"Milan 5.1.4 gives your smart TV what it needs most: stunning, immersive surround sound. Featuring 10 channels of audio – including two front and two rear Dolby Atmos and Dolby Atmos Music height channels – Milan 5.1.4 turns home entertainment into a true cinematic experience," said Kevin McDonald, Senior Vice President of Marketing at Platin Audio. "The system comes with everything you need for true surround sound. With its sleek, space-saving components – soundbar, rear surround speakers and subwoofer – it fits any space and can be set up in minutes thanks to WiSA DS Technology."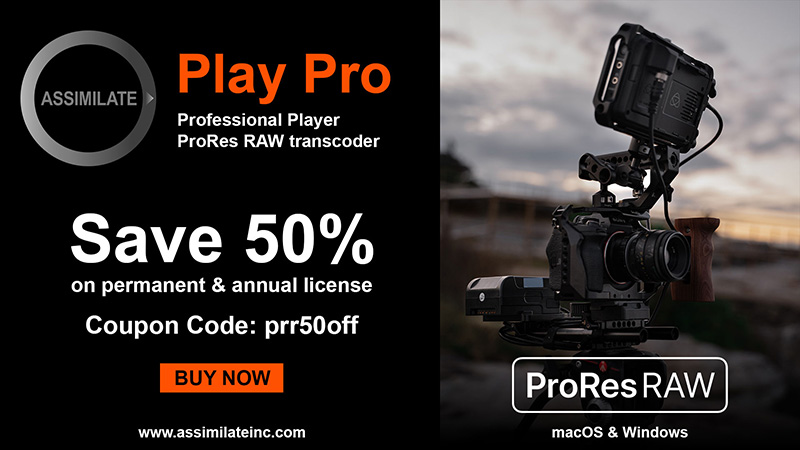 This latest solution from Platin Audio brings all of today's highly-produced streaming and on-demand TV, movie, sports, music and gaming content to life while delivering ten channels of immersive audio, including four Dolby Atmos height channels. Platin Audio's soundbar mobile application for Android and iOS allows audio customization to ensure the Milan 5.1.4 Soundbar System can be personally tuned for the space in which it lives and the listening preferences of the user.
The Platin Audio Milan 5.1.4 Soundbar System relies upon WiSA DS Technology to ensure seamless and reliable 16-bit 48kHz audio transmission from the bar to the two surround channels, two rear up-firing channels and the subwoofer channel. WiSA DS is the second technology module from WiSA, designed specifically for the soundbar market to allow 4.1 channels of high-definition audio from a single transmitter.
Platin Audio brings more than 30 years of experience to the table and continues to be a technology leader in the category by bringing high-performing audio systems to market at affordable price points. This debut represents the first soundbar product from Platin and sets the standard for accessible solutions with best-in-class wireless performance and four channels of Dolby Atmos capability.
The Milan 5.1.4 Soundbar System will be available online and at select stores nationwide in October. Platin Audio is now taking pre-orders for the system at https://www.platinaudio.us/milan-5-1-4.
To learn more about Platin Audio, visit www.platinaudio.us or connect with the brand on Facebook.
About Platin Audio
Our dedicated team of designers, visionaries, and engineers form the passionate team we proudly call Platin Audio. We're fanatical about dynamic sound and design simplicity. We understand that audio is a vital component of the stories that enrich our lives, and we strive to make every moment a memorable and emotionally-connected experience. Platin means immersive sound that's so good, you don't just hear it—you feel it. For more information about Platin Audio, please visit: www.platinaudio.us.
About WiSA, LLC
WiSA® educates, evangelizes and promotes solutions for spatial audio in the home. Working in collaboration with technology developed by WiSA Technologies, Inc., WiSA Association engages with leading consumer electronics companies, technology providers, retailers, and ecosystem partners to make immersive audio an experience everyone can enjoy. WiSA, LLC – the Wireless Speaker and Audio Association – is a wholly owned subsidiary of WiSA Technologies, Inc. For more information about WiSA, please visit: www.wisatechnologies.com.
About WiSA Technologies, Inc
WiSA Technologies, Inc. (NASDAQ: WISA) is a leading provider of immersive, wireless sound technology for intelligent devices and next-generation home entertainment systems. Working with leading CE brands and manufacturers such as Harman International, a division of Samsung; LG; Hisense; TCL; Bang & Olufsen; Platin Audio; and others, the company delivers immersive wireless sound experiences for high-definition content, including movies and video, music, sports, gaming/esports, and more. WiSA Technologies, Inc. is a founding member of WiSA™ (the Wireless Speaker and Audio Association) whose mission is to define wireless audio interoperability standards as well as work with leading consumer electronics companies, technology providers, retailers, and ecosystem partners to evangelize and market spatial audio technologies driven by WiSA Technologies, Inc. The company is headquartered in Beaverton, Oregon with sales teams in Taiwan, China, Japan, Korea, and California.
Contacts
Kaitlyn Elpers – Kaitlyn@dittoepr.com