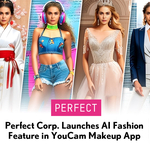 Perfect Corp. Empowers Endless Fashion Exploration with YouCam Makeup's New Transformative AI Fashion Styling Feature
The Generative AI-powered experience works as a personal stylist for fashion looks, giving users limitless try-on options and providing complete visualizations for a wide range of styles.
NEW YORK–(BUSINESS WIRE)–Perfect Corp. (NYSE:PERF), the leading augmented reality (AR) and artificial intelligence (AI) beauty and fashion tech solutions provider is proud to announce the launch of its groundbreaking AI Fashion feature for their popular YouCam Makeup app. The AI Fashion tool, powered by generative AI, provides users with a personalized digital fashion stylist – revolutionizing the way users experiment with their clothing, hairstyle and makeup through AI-generated images with a range of fashion looks and styles. With the power of advanced Artificial Intelligence, this innovative feature empowers users to completely transform their style and create stunning virtual makeovers and style looks with just a few taps. With just a personal device, users can now effortlessly explore limitless fashion possibilities and achieve their desired style looks like never before.
Offering Beauty, Fashion, and Style Lovers Digital Tools to Spark Exploration with AI Fashion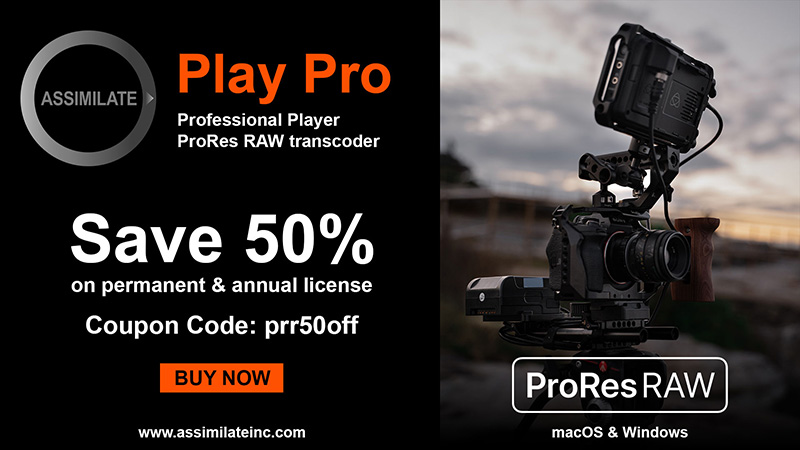 Designed to meet the evolving needs of fashion enthusiasts, beauty lovers, and trendsetters, YouCam Makeup's AI Fashion feature combines state-of-the-art technology with an intuitive user interface, making the AI-powered clothing and styling tool accessible to all users. With this new functionality, users can finally break free from the limitations of traditional fashion makeovers and explore a multitude of styles, all within the palm of their hand. From high-fashion looks, elegant wedding gowns, or professional business attire, the AI Fashion tool offers a complete spectrum of styles to explore. With this remarkable feature, users can effortlessly visualize unlimited fashion try-on options, allowing for total makeovers and endless style possibilities.
Leveraging Generative AI to Create the Photo Generation and Exploration Tools of the Future
"The introduction of our AI Fashion feature marks a significant milestone in the evolution of YouCam Makeup," said Perfect Corp. Founder and CEO, Alice Chang "We are thrilled to offer our users a transformative fashion styling experience that seamlessly merges technology and fashion, empowering them to discover, create, and express their personal style like never before. With the power of AI, users can unleash their creativity, redefine their image, and bring their wildest fashion dreams to life."
Experience the future of fashion makeovers today by downloading the latest version of the YouCam Makeup app, now available on the App Store. Embark on an exciting journey of self-discovery, unlock your true style potential, and make a lasting impression with YouCam Makeup's revolutionary AI Fashion feature.
About Perfect Corp.
Perfect Corp. (NYSE: PERF) is the leading SaaS AI and AR beauty and fashion tech solutions provider, dedicated to transforming shopping experiences through empowering brands to embrace the digital-first world. By partnering with the largest names in the industry, Perfect Corp.'s suite of enterprise solutions deliver synergistic, technology-driven experiences that facilitate sustainable, ultra-personalized, and engaging shopping journeys, as well as equipping brands with next generation of consumer goods. Perfect Corp. offers a complementary suite of mobile apps, including YouCam Makeup and YouCam Perfect, to provide a consumer platform to virtually try-on new products, perform skin diagnoses, edit photos, and share experiences with the YouCam Community. To learn more, please visit PerfectCorp.com.
Contacts
Press Contacts
Perfect Corp. official website: https://www.perfectcorp.com
Perfect Corp. on LinkedIn: https://www.linkedin.com/company/perfect-corp
Perfect Corp. official Blog: https://www.perfectcorp.com/business/blog
Corporate: Tony Tsai at press@perfectcorp.com or by phone: +886-2-8667-1265, ext. 2167

USA: Jacqueline Agudelo at contact_pr@perfectcorp.com or by phone +1 (917) 935-8232

Japan: Ryusho Hosaka at contact_pr_jpn@perfectcorp.com or by phone: +81-3-5875-6651

China: Winter Zhang at winter_zhang@perfectcorp.com or by phone: +86-166-2139-1855

Europe: Aurélie Léveillé at contact_pr_fr@perfectcorp.com
UAE: Moushmi Bhatia at contact_pr_uae@perfectcorp.com or by phone: +971 (0) 56 896 5253

India: Ananya Tandon at contact_pr_in@perfectcorp.com
Indonesia: Chiki Anwar at contact_pr_id@perfectcorp.com