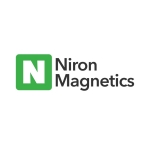 Niron Magnetics Expands its Focus on Government Relations with New Vice President of Government Affairs and New Board Member
Mark Schramek and Don Rosenberg bring extensive experience in government affairs and global policy to support Niron Magnetics' corporate outreach and commercialization
MINNEAPOLIS–(BUSINESS WIRE)–#cleantech—Niron Magnetics, the company pioneering the world's first high-performance, rare earth-free permanent magnets, today announced it has appointed Mark Schramek as Vice President, Government Affairs. In this role, Schramek will lead Niron's corporate outreach to the United States Congress and Executive Branch, state and local governments, and trade associations advocating for the iron nitride magnet industry. Additionally, Niron has appointed Donald (Don) J. Rosenberg to the company's Board of Directors. As a member of the board, Rosenberg will support Niron's collaboration with the U.S. government, guide intellectual property strategy, and advise on regulatory matters as the company commercializes its Clean Earth Magnet® technology.
"We look forward to leveraging both Mark and Don's in-depth technical and legal expertise to support Niron in advancing our global government affairs initiatives," said Jonathan Rowntree, CEO at Niron. "Together, Mark and Don bring vast experience and their guidance will be extraordinarily valuable as we bring our rare earth-free permanent magnets to market."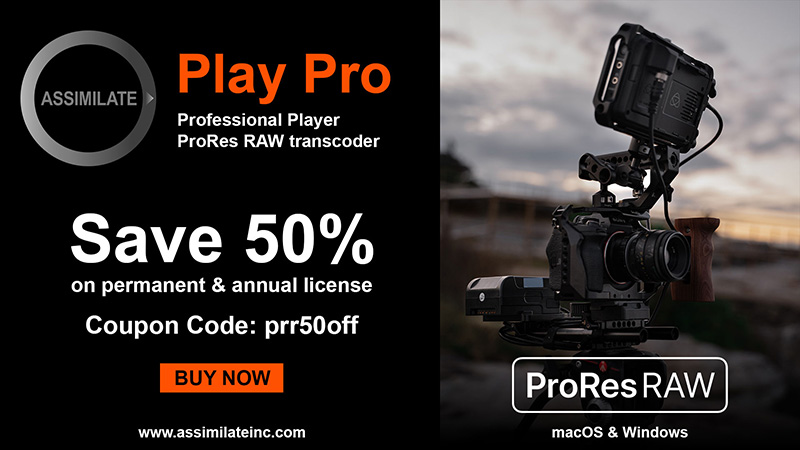 Mark Schramek brings 25 years of legislative, operational, and management experience to Niron. As a seasoned government relations executive within the aerospace and defense industries, he has advised senior defense, industry and congressional leadership. Prior to joining Niron, Schramek was Executive Director, Corporate and Government Affairs for Cirrus Aircraft, a global general aviation aircraft manufacturer. Schramek also served as Vice President, Government Relations at Embraer North America, a commercial aircraft manufacturer, where he was instrumental in securing congressional support for various programs. Earlier in his career, Schramek led Executive Branch outreach as Director, Strategic Accounts and Campaign Management for the Harris Corporation's Space and Intelligence Segment. Schramek was also a career U.S. Air Force Intelligence Officer with 20-years of service, during which he held various intelligence analytical and legislative affairs positions with the Air Combat Command, Secretary of the Air Force, and Office of the Secretary of Defense.
"Recent reports from government agencies like the U.S. Department of Energy have highlighted the issues with the rare earth supply chain, but most have ignored or only briefly mentioned the importance of investing in rare earth alternatives. I'm eager to work with the Niron team to educate policymakers on the potential of our rare earth-free iron nitride magnet technology," said Schramek. "I'm happy to expand Niron's presence to Washington D.C., allowing me to maintain established relationships and build new inroads with industry stakeholders and the legislators responsible for creating policies on the magnetics supply chain."
Don Rosenberg has extensive leadership experience at some of today's most innovative technology companies. In 2022, he retired as Executive Vice President, General Counsel and Corporate Secretary at Qualcomm, where he was responsible for overseeing its worldwide legal matters, its global government affairs organization, and the corporate compliance function. During his 14-year tenure at Qualcomm, Rosenberg played a key role in shaping and executing the company's strategic direction and policy initiatives, regularly engaging with governments throughout the world. He previously served as Senior Vice President, General Counsel, and Corporate Secretary at Apple and, prior to that, he was Senior Vice President and General Counsel at IBM. Currently, Rosenberg serves as a Fellow in Residence at the Center on Global Transformation in University of California San Diego's School of Global Policy and Strategy, where he focuses on innovation policy. The Biden administration recently named Rosenberg to the committee charged with selecting the board of trustees to run the National Semiconductor Center, a public-private partnership that will lead the research and development of next-generation computer chips.
"It's critical that we take action to diversify the rare earth supply chain, and I look forward to supporting Niron as it works to alleviate the global rare earths crisis with its environmentally sustainable, globally manufacturable Clean Earth Magnet, made from stable supply inputs," said Rosenberg. "I'm excited to join the Board and work alongside the other members to reduce dependence on rare earth-based permanent magnets in vehicles, audio technology, wind turbines, power tools, appliances, and more."
Rosenberg is the newest member to join Niron's Board of Directors, adding relevant experience in innovative technologies and government affairs to an already prestigious team of industry leaders. In addition to Rosenberg, the Board includes Niron executives Jonathan Rowntree, CEO and Andy Blackburn, Executive Vice President of Strategy; Steve Bullock, former Governor of Montana; Larry Burns, Ph.D., former General Motors Vice President, as well as Anzu Partners' Managing Partner David Michael and Partner Jimmy Kan, Ph.D., and Artiman Ventures Partner Amit Shah.
To learn more about Niron Magnetics and its Clean Earth Magnet technology, please visit https://nironmagnetics.com/.
About Niron Magnetics
Niron Magnetics is developing the world's first advanced manufacturing process for the mass production of permanent magnets powered by its breakthrough material formulation. Niron's proprietary Clean Earth Magnet® technology based on Iron Nitride enables magnets that possess inherently higher magnetization, can be produced at a lower cost compared to today's rare earth magnets, and will enable a revolution in the design of new electric motors and generators. Niron is part of many innovative design partnerships, including a U.S. Department of Energy funded project that aims to develop more cost effective and sustainable drivetrains for electric vehicles. For more information on Niron Magnetics and its technology, please visit https://www.nironmagnetics.com/.
Contacts
Media
Brandon Reid for Niron Magnetics

bwr@anzupartners.com
Kalyn Kolek for Niron Magnetics

kos@anzupartners.com