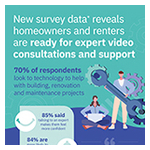 New survey data reveals homeowners and renters are ready for expert video consultations and support
70% of respondents look to technology to help with building, renovation and maintenance projects
CALGARY, Alberta–(BUSINESS WIRE)–#AI—IrisCX, the smart video platform for virtual product selection, DIY setup, and support today announced the results of a survey that confirms the virtual customer support revolution with a human touch is here. The survey of 1,000 American adults was conducted by Propeller Research in April 2023.
"Every American has experienced a home-related issue and needs expert help. Yet, the experts they hire are still using antiquated processes," said Guillermo Salazar, co-founder and CEO of IrisCX. "Nearly seven in 10 participants noted that they specifically contacted an in-person contractor for support, but what 73% really want is an expert consultation with the convenience of digital. The future is smart video consultation solutions with home product and service experts."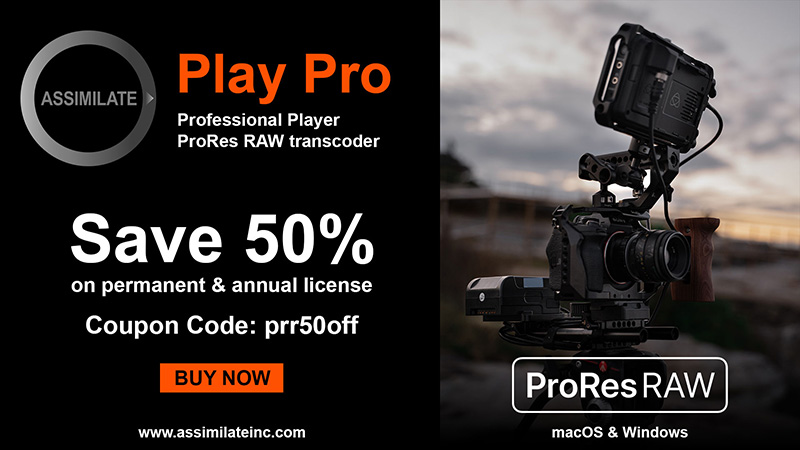 People inherently trust experts, and they rely on those experts to validate their product and service selection decisions:
85% said talking to an expert makes them feel more confident
84% are more likely to make a purchasing decision stemming from expert advice
81% feel influenced by speaking to home experts
Consumers' preferred way of receiving information and service is shifting. As the world continues to become more digital, people expect to do things virtually, including getting quotes for home product purchases, maintenance and improvement. Virtual experiences allow consumers to get answers from experts in real time without having to make arrangements to meet someone in person.
Increasingly, digital natives especially want instant access to experts versus waiting for days or weeks for an in-home visit. In fact, 63% said they have had to miss work or rearrange their schedule to accommodate an in-person contractor visit. And, 68% expect their home-related issue to be fixed in three hours or less.
The most demanding groups were Gen Z and Millennials who were born digital. More than 15% of them expect an issue to be resolved within an hour. Gen Z also wants to avoid unnecessary time away from work because they believe they are more dispensable than people from older generations because members of Gen Z have less work experience and expertise.
When it comes to purchases and projects around the home, the most successful companies will offer a virtual consultation and service option that provides expert assistance and the convenience of digital technologies. Seven in 10 respondents are interested in using virtual assistant technology to help with building, renovation and maintenance projects, and 61% are using technology to solve home-related problems.
"Seeing is believing, and consumers often have a hard time seeing," said Sam Maglio, professor of consumer psychology at the University of Toronto. "They can't envision how something will look in their home until it gets there. They struggle to translate verbal descriptions into a clear mental image. Immersive video takes out all the guesswork. It leaves consumers with a concrete sense of where things stand and what to do next."
The top two perceived benefits of virtual assistants are higher efficiency and greater accessibility. Perhaps that's why 68% said they would at least double their DIY home projects if there was a virtual platform to streamline the process. This is true across generations, but 55% of those over 65 noted their DIY projects would largely stay the same.
"People want the personalization and expertise that comes from a human-to-human interaction when they are making decisions for their home, particularly complex decisions they might have to live with for a while," said Salazar. "At the same time, they want the convenience that comes from digital interaction. Technologies such as video, AI, augmented reality and machine learning can provide consumers with hyperpersonalized recommendations and support when coupled with the knowledge of a product or service expert. In fact, people with such experiences tend to buy more and keep their product rather than return it. They also become loyal to brands that provide this type of interaction."
Follow us
Twitter: @iriscxglobal
LinkedIn: https://www.linkedin.com/company/iriscx/
About IrisCX
IrisCX is a leading SaaS company that is focused on providing personalized visual customer experiences for consumers to make product purchasing decisions, assemble products in their home and receive customer support. IrisCX's smart video technology connects consumers anywhere to real-time expert help instead of waiting for in-person sales or technical assistance. Brands experience increased customer loyalty, reduced cost of customer and technical support, and a decrease in product returns. Powered by computer vision, conversational intelligence and machine learning, IrisCX can provide both step-by-step instructions for self-guided use, and live sessions with company experts. Founded in 2018, IrisCX is headquartered in Calgary and privately held, with operations across Canada. For more information, please visit https://iriscx.com.
Contacts
Grant Zehnder

PRforIrisCX@bospar.com
440.714.7958