Fremont, CA, USA – Monday, July 10, 2023 – Blackmagic Design today announced that Meiji University uses a number of Blackmagic Design products in its on campus and online class studios, including Blackmagic URSA Broadcast G2 camera and Blackmagic Studio Camera 4K Pro, ATEM Constellation 8K live production switcher and HyperDeck Extreme 8K HDR broadcast decks.
Meiji University, which has four campuses in Tokyo, is a historic university founded in 1881. The university's Surugadai campus has a full broadcast and streaming studio available to faculty, staff and students that was upgraded from HD to 4K.
"We built the studio for the purpose of recording on campus events and on demand classes as media classes. We also use this studio for the classes of the School of Information and Communications and classes for ICT courses. The Blackmagic Design switchers, controllers and recorders are intuitive and easy to use, making it easy for faculty and other staff, who are not video professionals, to use," said JungEun Rosa Hur, a staff member of Media Support Office at Meiji University.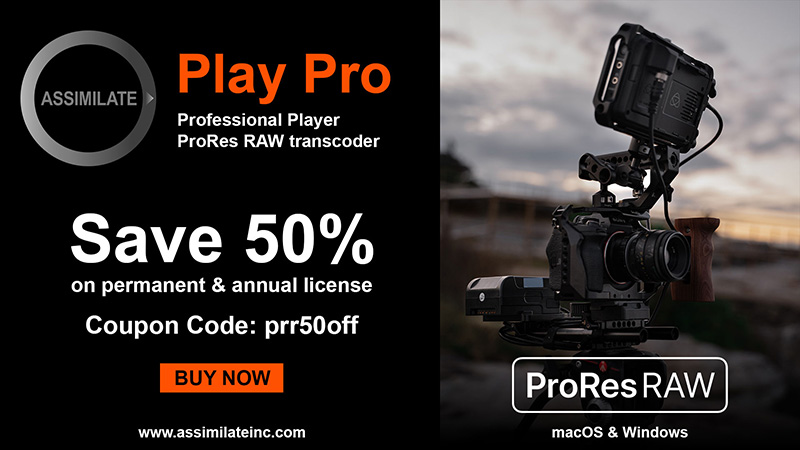 The studio is divided into three sections, including a main studio with a chroma key space with greenscreen background, an URSA Broadcast G2, two Blackmagic Studio Camera 4K Pros and one ceiling mounted camera. Additionally, there is a section that consists of three small booths, each equipped with a camera and a DAW system for music and sound recording. The final section is a control room equipped with a number of Blackmagic Design products, including ATEM Constellation 8K, ATEM 1 M/E Advanced Panel, ATEM Camera Control Panel, HyperDeck Extreme 8K HDR, HyperDeck Extreme Control, HyperDeck Studio Mini, ATEM Talkback Converter, ATEM Studio Converter, SmartView 4K monitors, Teranex Express standards converter and Teranex Mini converters.
"In the control room, camera and audio feeds, as well as presentation files from the main studio, can be mixed using the ATEM switchers. This respective material can be recorded using HyperDeck recorders. Audio from the sound booths can also be recorded. We can send video and audio to the booths while recording narration and music to accompany videos," said Hur.
Hur added: "Although the studio is a part of school facilities, it is well equipped and is easily accessible in Tokyo, so we sometimes rent the studio to video professionals. As Blackmagic products are intuitive to use, it is easy to operate even for those who use our studio for the first time."
In 2020, Meiji University moved all classes and school events online due to COVID quarantine. The transition to online was smooth because the studio was fully equipped for remote learning.
"When we decided to go online for all classes, we installed Blackmagic Web Presenter in the classrooms as part of a live streaming and recording system. Today, we continue to offer students hybrid classes by streaming via Zoom at the same time as in person classes, so that they can choose how they want to participate in the classes. Faculty members, who are the main users of the system, can stream and record their classes by simply starting up their PCs without having to worry about setting up cameras or recording equipment, making it possible to conduct hybrid classes and events on a daily basis," Hur concluded.
Press Photography
Product photos of URSA Broadcast G2, Blackmagic Studio Camera 4K Pro, ATEM Constellation 8K, ATEM 1 M/E Advanced Panel, ATEM Camera Control Panel, HyperDeck Extreme 8K HDR, HyperDeck Extreme Control, HyperDeck Studio Mini, ATEM Talkback Converter, ATEM Studio Converter, SmartView 4K, Teranex Express, Teranex Mini, Web Presenter and all other Blackmagic Design products are available at www.blackmagicdesign.com/media/images
About Blackmagic Design
Blackmagic Design creates the world's highest quality video editing products, digital film cameras, color correctors, video converters, video monitoring, routers, live production switchers, disk recorders, waveform monitors and real time film scanners for the feature film, post production and television broadcast industries. Blackmagic Design's DeckLink capture cards launched a revolution in quality and affordability in post production, while the company's Emmy™ award winning DaVinci color correction products have dominated the television and film industry since 1984. Blackmagic Design continues ground breaking innovations including 6G-SDI and 12G-SDI products and stereoscopic 3D and Ultra HD workflows. Founded by world leading post production editors and engineers, Blackmagic Design has offices in the USA, UK, Japan, Singapore and Australia. For more information, please go to www.blackmagicdesign.com