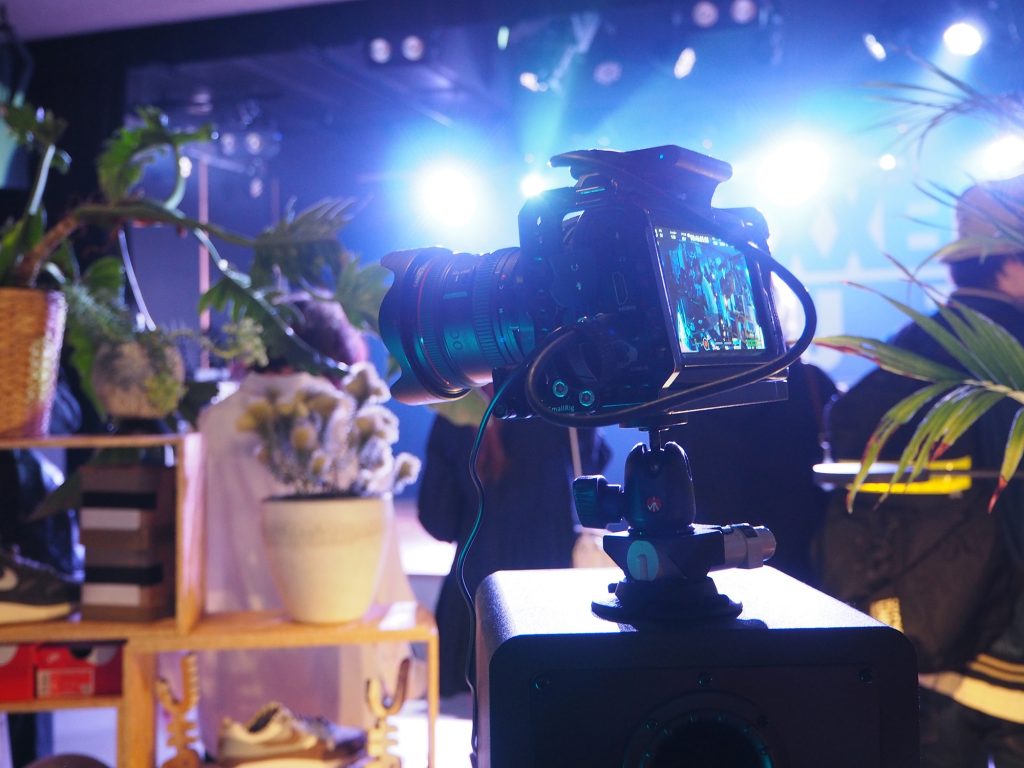 Fremont, CA, USA – Wednesday, July 12, 2023 – Blackmagic Design announced today that Chilly Source, a lifestyle label that engages in various creative activities based on the theme of "chilling'" and feel good music, used Blackmagic Pocket Cinema Camera 6K Pro digital film cameras and DaVinci Resolve Studio, as well as other Blackmagic Design products, to capture and post the "MAXXED OUT x Chilly Source MARKET" event. The event was a collaboration between Chilly Source and Nike.
Chilly Source was started by Yusuke Yotsuyanagi, aka DJ KRO, uploading his DJ mix videos to YouTube. Chilly Source has become a life style label with a team of creators, including designers and videographers as well as DJs and musicians.
"I was uploading mix videos as an individual, and when my YouTube followers reached 10,000, I thought it would be better to start a DJ label. So, I gathered a group of people and started Chilly Source about seven years ago," said Yotsuyanagi.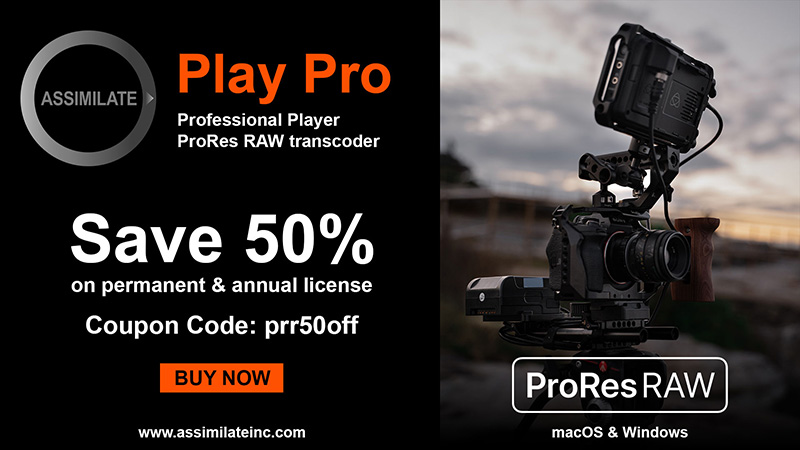 During quarantine Yotsuyanagi started using Blackmagic Design products. "I could not DJ at clubs anymore due to the quarantine. I wanted to bring a positive feel to clubgoers, so I started live streaming. After struggling with my equipment, which didn't perform well, someone recommended the ATEM Mini switcher, and I switched to it," he explained.
"For my streamed DJ mix, which I called 'STAY HOME MIX,' I set two fixed cameras and switched using the ATEM Mini while I was DJing," said Yotsuyanagi. "After quarantine, I wanted everyone to go out and enjoy, so I intentionally reduced live streaming and started the 3rd Floor project, which was recorded video content."
The project name, 3rd Floor, comes from the ideas of "the third place" and a "new dance floor." Chilly Source brings a wide range of music with high quality video from various locations through this project. Performances are shot with Pocket Cinema Camera 4Ks.
"At Chilly Source, we have people who can shoot, edit, and do other creative things. I can do some of that myself, but we have members who work professionally in the video industry that have been using Blackmagic cinema cameras. We now shoot most of the videos we produce at Chilly Source with Blackmagic cameras," Yotsuyanagi continued.
These videos led to collaboration offers from various companies, including the MAXXED OUT x Chilly Source MARKET. Held in March, the event celebrated Nike's Air Max shoes and featured a joint exhibition of various Air Max sneakers and graphic art by Chilly Source members, DJ performances and live performances by other guest artists.
Chilly Source members captured the event with three Pocket Cinema Camera 6K Pros. Blackmagic Video Assist 12G 7" HDR monitor/recorders were also used for monitoring, with DaVinci Resolve Studio editing, grading, visual effects (VFX) and audio post production software used for post production.
Yotsuyanagi said: "The Blackmagic cameras are highly user friendly. The touch panel setting menus are easy to use and quickly lead me to where I want to be. This was our first time shooting in 6K, and even though it was a long day of shooting, the file size of the footage was not very large. It was a big surprise how lightweight and beautiful Blackmagic RAW is."
"For editing, we used DaVinci Resolve Studio. It is easy to edit and allows us to grade footage without compromises. I feel it is designed to get the most out of the camera's capabilities. The other benefit of DaVinci Resolve is that, unlike the editing software I used to use, it doesn't build up a cache and slow down, so I can do what I want quickly without stress," said Yotsuyanagi.
Press Photography
Product photos of Pocket Cinema Camera 6K Pro, Video Assist 12G 7" HDR, Pocket Cinema Camera 4K, ATEM Mini, DaVinci Resolve Studio and all other Blackmagic Design products are available at www.blackmagicdesign.com/media/images
About Blackmagic Design
Blackmagic Design creates the world's highest quality video editing products, digital film cameras, color correctors, video converters, video monitoring, routers, live production switchers, disk recorders, waveform monitors and real time film scanners for the feature film, post production and television broadcast industries. Blackmagic Design's DeckLink capture cards launched a revolution in quality and affordability in post production, while the company's Emmy™ award winning DaVinci color correction products have dominated the television and film industry since 1984. Blackmagic Design continues ground breaking innovations including 6G-SDI and 12G-SDI products and stereoscopic 3D and Ultra HD workflows. Founded by world leading post production editors and engineers, Blackmagic Design has offices in the USA, UK, Japan, Singapore and Australia. For more information, please go to www.blackmagicdesign.com