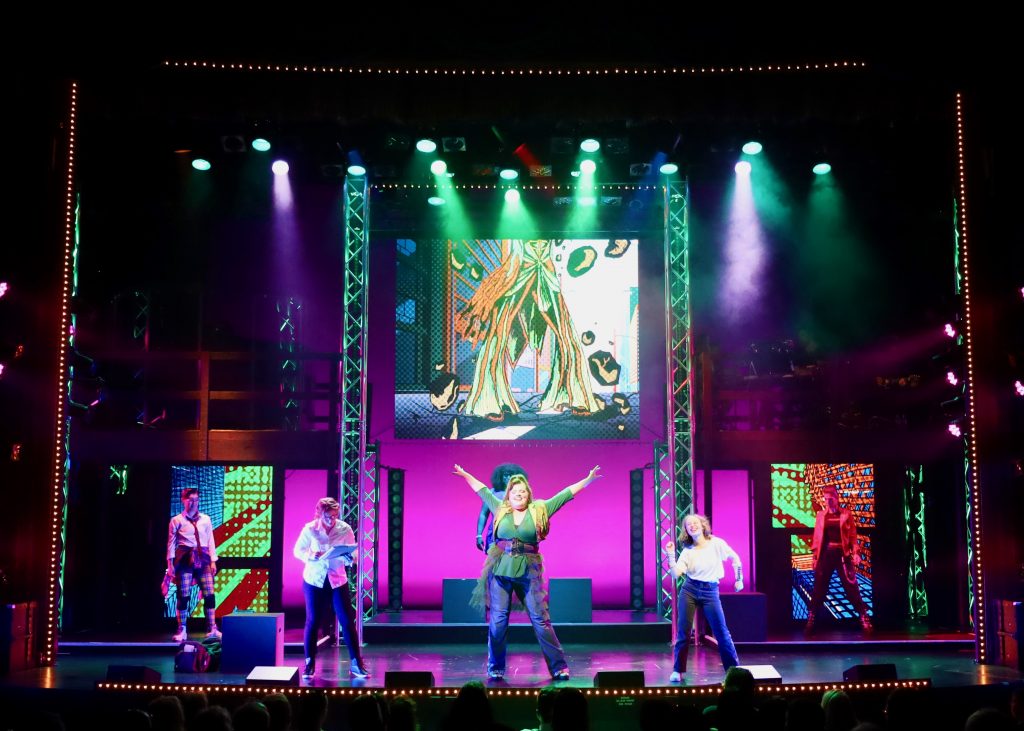 Lighting Designer Jamie Roderick Makes His zactrack Debut for Skylight Music Theatre's Production of "SuperYou"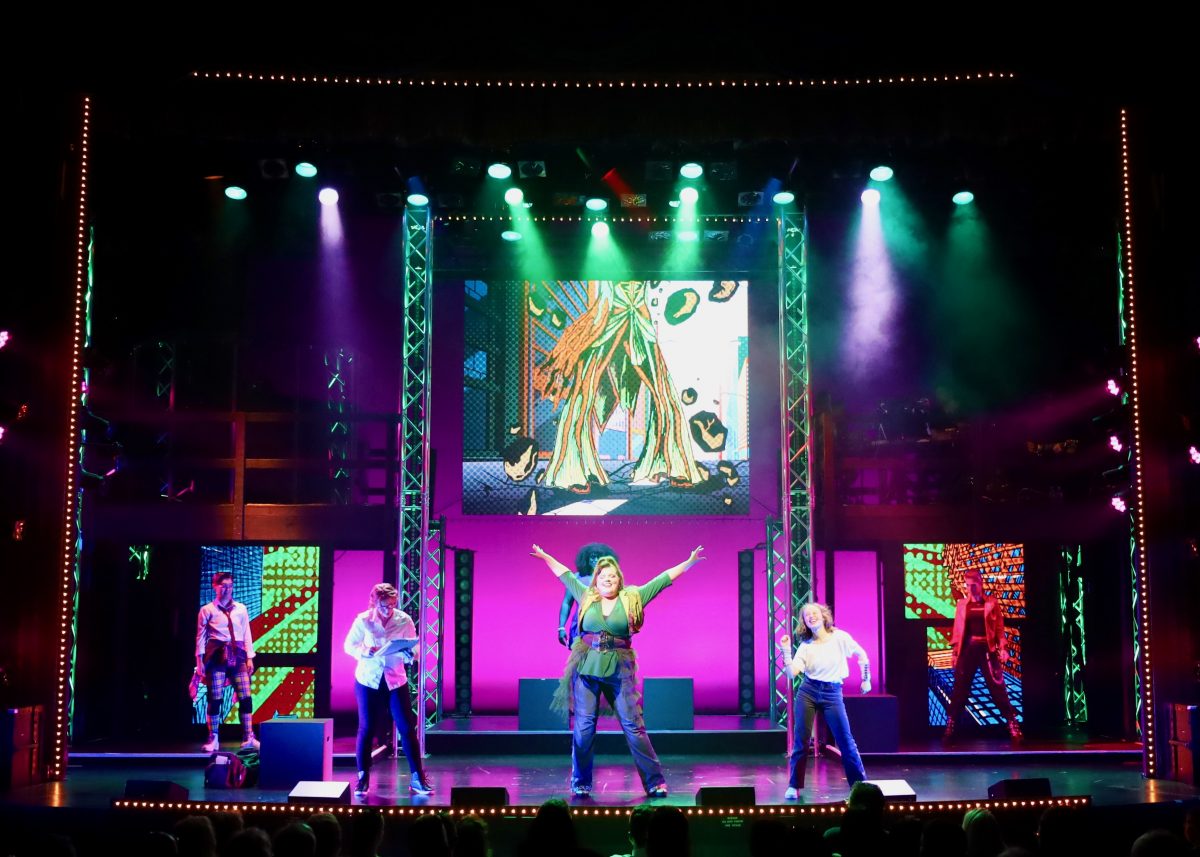 New York-based Lighting Designer Jamie Roderick used the zactrack SMART automated follow system on the world premiere developmental presentation of "SuperYou" produced by Skylight Music Theatre at the Cabot Theatre in Milwaukee, Wisconsin. ACT Entertainment is the exclusive distributor of zactrack systems in North America.
With book, music and lyrics by Lourds Lane, "SuperYou" follows the journey of a comic book artist whose superhero creations come to life, reminding her of the incredible power of her own voice. It ran from May 26 to June 18 at the Cabot Theatre; the show had previously been staged as a concert and made its Carnegie Hall and UK debuts last year.
Roderick primarily designs lighting for plays and musicals nationwide, including Off Broadway; he also has film, television, Netflix and major corporate projects to this credit. "SuperYou" marked his first time using zactrack SMART automated follow system for 3D tracking of stage lighting, sound or video effects. The system uses self-measuring mesh network technology and dramatically reduces the complexity of tracking for live production.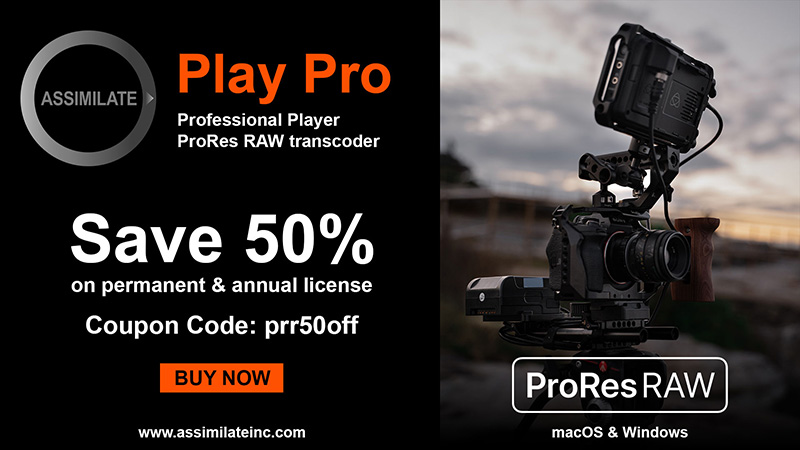 "I've been hearing about zactrack – it's being used more and more on Broadway – when I had an opportunity to use it on 'SuperYou,'" says Roderick. "The experience was an eye opener in terms of learning what zactrack is capable of and discovering that it's really the tracking system we've always dreamed of."
The lighting designer says he went into production without a specific need for zactrack but was eager to experiment with a system he was curious about. "I was programming and designing the show myself so time was of the essence," he explains. "I was wary about how much I'd actually use zactrack if it would eat up too much time. But quite the opposite was true.
"I ended up using zactrack on almost the whole show because of how fast it made programming and how well its profile was set up in my [ETC] Gio console for easy use. The technology and programming were so smooth that I used zactrack much more than expected."
Roderick points out that he already had follwspots and followspot operators for the show so he didn't need to use zactrack in that capacity. "But I'm a very backlight-heavy designer so I used zactrack for the backlights and very beautiful stage textures for the superheroes and the lead. When I realized how accurate and fast zactrack was it became instrumental in the design of the show from an artistic standpoint."
Roderick deployed zactrack SMART with five trackers: one for the lead and four for the superheroes. Ten Ayrton Merak washes were mounted overhead for the backlights with two additional fixtures on deck. Each superhero was backlit in a signature color representing her super power. When a superhero appeared in a solo number the colored backlights tracked with the actor no matter where she appeared.
"This gave the actors a lot of freedom to move about the stage; they weren't as stiff and robotic as when a lighting program required them to hit an exact spot on stage," says Roderick. "This gave a more free flowing nature to the show while delivering these special looks. I could create beautiful and powerful stage pictures that matched the intensity of the music."
He notes that the show's costume designer was also "thrilled" by the way her costumes "popped" on stage thanks to zactrack, "something which would have been technically challenging to achieve otherwise."
Programming zactrack on the Gio console was "seamless," Roderick reports. "One of the best features of zactrack was the ability to individually control the sensitivity of each tracker. If an actor was moving quickly I could turn up the sensitivity so the lights were almost predictive. If an actor had a still moment I could turn down the sensitivity so it didn't follow their every little gesture. And it was very intuitive to figure out what those levels should be."
ACT's Aaron Hubbard came on site at the Cabot Theatre to help Master Electrician Rafael Vasquez set up and train on zactrack, a very fast process according to Roderick.
"My most important takeaway is, I went from thinking of zactrack as just a technical tool, to now regarding it as something primarily to enhance the artistic design of the show, something that can be baked into the overall fabric of the visual language of the show, and its storytelling," Roderick says.
He plans to continue to use zactrack on his projects and will also recommend it to his peers. "I believe people at my level and career point may think that zactrack is inaccessible to them due to cost, but it's more accessible price-wise than they imagine."
Aaron Hubbard concluded, "Technology like zactrack can do so much for a show—and with SMART and now zactrack mini—it really does become accessible to nearly any production. And that's a thrill for us at ACT."

SuperYou was Directed and Choreographed by JoAnn Hunter, scenic design by Ann Louizos, lighting by Jamie Roderick, costumes by Cynthia Nordstrom, video by Patrick W. Lord and sound design by Chad Parsley.