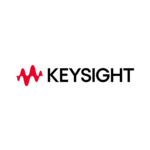 Keysight and Nokia Bell Labs to Demonstrate 6G Subterahertz Component Characterization at IMS 2023
Vector component analyzer demonstration measures the error vector magnitude of a Nokia power amplifier designed for use in 6G D-band wireless communications systems
Millimeter wave signal analyzer demonstration tests a Nokia radio frequency integrated circuit designed for transceivers used in E-band backhaul communications systems
Solutions allow Nokia Bell Labs to better understand component performance to optimize designs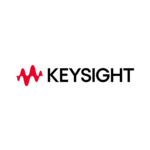 SANTA ROSA, Calif.–(BUSINESS WIRE)–$KEYS #6G—Keysight Technologies, Inc. (NYSE: KEYS) and Nokia Bell Labs are demonstrating component and radio frequency integrated circuit (RFIC) characterization for 6G subterahertz (sub-THz) radio frequency (RF) applications in the D- and E-bands at the International Microwave Symposium 2023 (IMS 2023) in June.
Delivering the extreme data speeds, ultra-low latency, and near-infinite bandwidth of 6G will require the use of sub-THz spectrum. However, sub-THz frequencies have not traditionally been used for cellular communications due to their propagation characteristics, which present signal integrity and path loss challenges that can negatively impact performance. To help mitigate these challenges, Keysight and Nokia Bell Labs have been collaborating to develop characterization techniques to test active sub-THz components, such as amplifiers, mixers, and frequency converters, to ensure they do not introduce additional signal distortion into communications systems.
The collaboration's most recent achievement will be presented at Keysight's booth #835 at IMS 2023. Built on the Keysight PNA-X Vector Component Analyzer (VCA) solution, the demonstration characterizes a Nokia power amplifier (PA) developed for use in 6G D-band wireless communications systems and designed to operate with a low error vector magnitude (EVM). Using the Keysight N5290A PNA Millimeter Wave System, Nokia Bell Labs can accurately detect the PA's low EVM, which is a measure of the signal distortion introduced into the communications system by the component. With these measurements, Nokia Bell Labs can better understand the PA's performance to optimize its 6G transmission system design.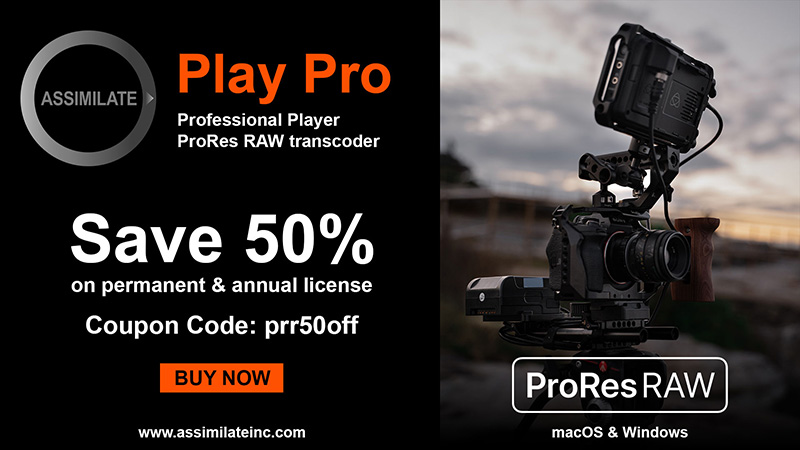 Keysight and Nokia Bell Labs are also partnering to showcase an E-band test solution at IMS 2023. The demonstration features the Keysight N9042B UXA Signal Analyzer used in combination with the V3050A Signal Analyzer Frequency Extender to measure a Nokia transceiver RFIC designed for use in an E-band system for backhaul applications.
To help network equipment manufacturers, semiconductor companies, and device makers address the bandwidth and performance demands of 6G, Keysight offers a 6G Sub-THz R&D Testbed. The wideband sub-THZ testbed features an arbitrary waveform generator (AWG) that generates a wideband intermediate frequency (IF), which is upconverted to H-band (220-330 GHz). The signal is downconverted to an IF, digitized with a UXR high-performance oscilloscope, then demodulated and analyzed using PathWave Vector Signal Analysis (VSA) software.
Shahriar Shahramian, Head of RFIC & Packaging Lab, Nokia Bell Labs, said: "At Nokia Bell Labs we continue to push the carrier frequency and complexity of our RFIC, packaging, and module integration. With these advancements we move the frontier of what is possible from 6G wireless and optical communication systems. Consequently, the test and measurement industry plays a vital role to enable the complex characterization demanded from our devices and to reduce our time to market. We have been working closely with Keysight throughout our design and verification journey. Keysight continues to deliver innovation in both their software and hardware 6G measurement platforms, which we rely on for characterizing our next generation systems."
Giampaolo Tardioli, Vice President for Keysight's 6G and Next Generation program, said: "With 6G, we are on the cusp of realizing an unprecedented new era of high-speed, high-reliability, and flexible mobile connectivity that promises to transform human communications. This shift will be driven by the use of the subterahertz spectrum, which will give us the speeds needed to enable 6G use cases such as augmented reality and autonomous transportation. By working closely with global industry partners like Nokia Bell Labs today, Keysight is helping to create the 6G technologies needed for tomorrow's mobile networks."
The Keysight and Nokia Bell Labs 6G D-band PA characterization demonstration will also be presented at Radio Frequency Integrated Circuits Symposium 2023, which is co-located with IMS 2023.
Resources
About Keysight Technologies
At Keysight (NYSE: KEYS), we inspire and empower innovators to bring world-changing technologies to life. As an S&P 500 company, we're delivering market-leading design, emulation, and test solutions to help engineers develop and deploy faster, with less risk, throughout the entire product lifecycle. We're a global innovation partner enabling customers in communications, industrial automation, aerospace and defense, automotive, semiconductor, and general electronics markets to accelerate innovation to connect and secure the world. Learn more at Keysight Newsroom and www.keysight.com.
Contacts
Geri Lynne LaCombe

Americas/Europe

+1 303 662 4748

geri_lacombe@keysight.com
Fusako Dohi

Asia

+81 42 660-2162

fusako_dohi@keysight.com