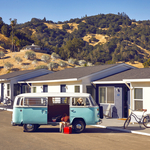 Hyatt's first Independent Collection property in Napa Valley now open and bookable through Hyatt channels
CHICAGO–(BUSINESS WIRE)–Hyatt Hotels Corporation (NYSE: H) announced today that Calistoga Motor Lodge and Spa, a retro-inspired property with 97 guestrooms and suites, has joined the JdV by Hyatt portfolio and is now open and bookable through Hyatt channels. Perfectly placed at the head of the Silverado Trail in the heart of California's wine country, Calistoga Motor Lodge and Spa marks the first Independent Collection hotel in Napa Valley.
Inspired by California's fruitful and spirited wine region with design by New York-based design firm AvroKo, Calistoga Motor Lodge and Spa breathes new life into the classic roadside motel experience, evoking a spirit of exploration that's powered by adventure and steeped in nostalgia. Framed by bucolic vineyards, natural hot springs and bike trails, the property is a hidden gem just 50 miles north of San Francisco, making it an ideal getaway for road trip warriors and backyard explorers alike.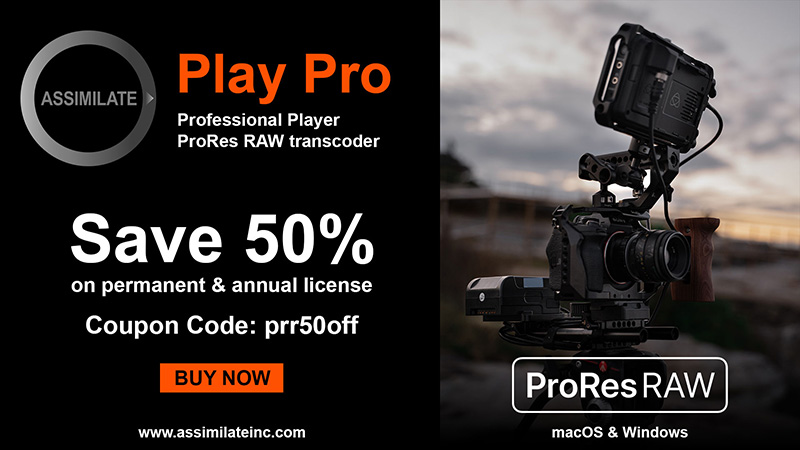 Calistoga Motor Lodge and Spa recently expanded its offerings with 34 all-new Deluxe King and Deluxe Queen guestrooms each featuring a private terrace or balcony and elevated California comfort with thoughtful design, locally sourced furnishings and inspired views of the Mayacamas. The hotel is expected to add five new villa accommodations with expansive outdoor terraces and fire pits and bring the total key count to 102 rooms in 2024.
Perfectly poised in a destination known for its geothermal hot springs, mineral baths and mud baths, Calistoga Motor Lodge and Spa is also home to two natural mineral water pools, a mineral water hot tub and full-service spa, MoonAcre, a playful, relaxed and welcoming environment where guests can enjoy its signature mud bake, a spin on Calistoga's historic mud bath ritual featuring geothermal salt soaks and mineral-rich baths. Guests opting for the mud bake can paint their skin with mineral rich mud, relax in the spa garden, dry in the sun and rinse under the outdoor shower before starting their next treatment of choice.
Suitable for fun-loving celebrations, playful meetings and retreats, Calistoga Motor Lodge and Spa provides an ideal space to gather in California wine country. The property's on-site restaurant, Fleetwood, is a hyper-local produce-driven experience where Napa Valley ingredients meet the restaurant's Italian and Mediterranean vibe. A rotating, locally inspired menu, created by Chef Edgar Zecua, emphasizes seasonality and wood-fired fine food and pizzas. All dishes are simply prepared and served casually in a lively, community-focused dining space with indoor-outdoor seating for up to 152 guests, private dining rooms, oversized lawn games like a giant tumbling timber wood game and corn hole, as well as a rotating calendar of events including local musicians, trivia nights and more.
"Calistoga Motor Lodge and Spa demonstrates Hyatt's commitment to growing the JdV by Hyatt portfolio with one-of-a-kind boutique hotels in key leisure markets to meet the continued demand from our guests and members looking to live in the moment and celebrate the joy of life," said David Tarr, senior vice president, development, Americas, Hyatt. "We're excited to welcome Calistoga Motor Lodge and Spa into our World of Hyatt loyalty program and to offer all travelers a getaway experience that embodies the true spirit of Napa Valley."
With its debut in renowned Napa Valley, the JdV by Hyatt brand collection now features more than 50 vibrant, independent hotels, offering travelers and locals an inclusive stay at properties that are deeply rooted in the fabric of their neighborhood. Hyatt continues to grow its brands with intent in key markets that matter most to guests and World of Hyatt members. Hyatt anticipates several new openings and renovations across all brands in California in 2023 and beyond, including Hyatt Regency Irvine, Thompson Palm Springs, Caption by Hyatt Roseville, and Caption by Hyatt Sacramento.
Travelers can save 15% off and World of Hyatt members can save an additional 2% off stays at Calistoga Motor Lodge and Spa when using special offer code 15OFF for qualifying stays from July 14, 2023, through March 31, 2024, when booked by September 1, 2023. As part of World of Hyatt, members can earn points on stays at Calistoga Motor Lodge and Spa to use toward free nights, dining, spa experiences and more.
Located at 1880 Lincoln Ave, Calistoga, California, Calistoga Motor Lodge and Spa is now bookable via all Hyatt channels. For more information or to book a reservation, visit calistogamotorlodgeandspa.com. For the latest, follow Calistoga Motor Lodge and Spa on Instagram and Facebook.
To learn more information about the JdV by Hyatt brand, please visit jdvbyhyatt.com.
The term "Hyatt" is used in this release for convenience to refer to Hyatt Hotels Corporation and/or one or more of its affiliates.
About JdV by Hyatt
A community for the spirited, the light-hearted, the young-at-heart, the JdV by Hyatt brand offers a collection of vibrant, independent hotels that are true reflections of the urban neighborhoods we call home. Embracing its namesake (joie de vivre), the JdV by Hyatt brand invites guests and locals alike to connect, live in the moment and celebrate the joy of life. Each hotel provides an experience that is inclusive in spirit and space, inviting all to make each stay yours truly. Follow @JDVHotels on Facebook, Instagram, and Twitter for news and updates. For more information, please visit www.jdvbyhyatt.com.
About World of Hyatt
World of Hyatt is Hyatt's award-winning guest loyalty program uniting participating locations in Hyatt's Timeless Collection, including in the Park Hyatt®, Grand Hyatt®, Hyatt Regency®, Hyatt®, Hyatt Residence Club®, Hyatt Place®, Hyatt House®, and UrCove brands; Boundless Collection, including in the Miraval®, Alila®, Andaz®, Thompson Hotels®, Dream® Hotels, Hyatt Centric®, and Caption by Hyatt® brands; Independent Collection, including in The Unbound Collection by Hyatt®, Destination by Hyatt®, and JdV by Hyatt® brands; and Inclusive Collection, including in the Impression by Secrets, Hyatt Ziva®, Hyatt Zilara®, Zoëtry® Wellness & Spa Resorts, Secrets® Resorts & Spas, Breathless Resorts & Spas®, Dreams® Resorts & Spas, Hyatt Vivid Hotels & Resorts, Alua Hotels & Resorts®, and Sunscape® Resorts & Spas brands. Members who book directly through Hyatt channels can enjoy personalized care and access to distinct benefits including Guest of Honor, confirmed suite upgrades at time of booking, diverse wellbeing offerings, digital key, and exclusive member rates. With more than 36 million members, World of Hyatt offers a variety of ways to earn and redeem points for hotel stays, dining and spa services, wellbeing focused experiences through the FIND platform; as well as the benefits of Hyatt's strategic loyalty collaborations with American Airlines AAdvantage®, Small Luxury Hotels of the World™, Lindblad Expeditions and MGM Resorts International. Travelers can enroll for free at hyatt.com, download the World of Hyatt app for android and IOS devices and connect with World of Hyatt on Facebook, Instagram, TikTok and Twitter.
About Hyatt Hotels Corporation
Hyatt Hotels Corporation, headquartered in Chicago, is a leading global hospitality company guided by its purpose – to care for people so they can be their best. As of March 31, 2023, the Company's portfolio included more than 1,250 hotels and all-inclusive properties in 75 countries across six continents. The Company's offering includes brands in the Timeless Collection, including Park Hyatt®, Grand Hyatt®, Hyatt Regency®, Hyatt®, Hyatt Residence Club®, Hyatt Place®, Hyatt House®, Hyatt Studios, and UrCove; the Boundless Collection, including Miraval®, Alila®, Andaz®, Thompson Hotels®, Dream® Hotels, Hyatt Centric®, and Caption by Hyatt®; the Independent Collection, including The Unbound Collection by Hyatt®, Destination by Hyatt®, and JdV by Hyatt®; and the Inclusive Collection, including Impression by Secrets, Hyatt Ziva®, Hyatt Zilara®, Zoëtry® Wellness & Spa Resorts, Secrets® Resorts & Spas, Breathless Resorts & Spas®, Dreams® Resorts & Spas, Hyatt Vivid Hotels & Resorts, Alua Hotels & Resorts®, and Sunscape® Resorts & Spas. Subsidiaries of the Company operate the World of Hyatt® loyalty program, ALG Vacations®, Unlimited Vacation Club®, Amstar DMC destination management services, and Trisept Solutions® technology services. For more information, please visit www.hyatt.com.
Forward-Looking Statements
Forward-Looking Statements in this press release, which are not historical facts, are forward-looking statements within the meaning of the Private Securities Litigation Reform Act of 1995. These statements include statements about our plans, strategies, outlook, occupancy, the amount by which the Company intends to reduce its real estate asset base, the expected amount of gross proceeds from the sale of such assets, and the anticipated timeframe for such asset dispositions, the number of properties we expect to open in the future, booking trends, RevPAR trends, our expected Adjusted SG&A expense, our expected capital expenditures, our expected net rooms growth, our expected system-wide RevPAR, our expected one-time integration costs, financial performance, prospects or future events and involve known and unknown risks that are difficult to predict. As a result, our actual results, performance or achievements may differ materially from those expressed or implied by these forward-looking statements. In some cases, you can identify forward-looking statements by the use of words such as "may," "could," "expect," "intend," "plan," "seek," "anticipate," "believe," "estimate," "predict," "potential," "continue," "likely," "will," "would" and variations of these terms and similar expressions, or the negative of these terms or similar expressions. Such forward-looking statements are necessarily based upon estimates and assumptions that, while considered reasonable by us and our management, are inherently uncertain. Factors that may cause actual results to differ materially from current expectations include, but are not limited to: general economic uncertainty in key global markets and a worsening of global economic conditions or low levels of economic growth; the rate and the pace of economic recovery following economic downturns; global supply chain constraints and interruptions, rising costs of construction-related labor and materials, and increases in costs due to inflation or other factors that may not be fully offset by increases in revenues in our business; risks affecting the luxury, resort, and all-inclusive lodging segments; levels of spending in business, leisure, and group segments, as well as consumer confidence; declines in occupancy and average daily rate; limited visibility with respect to future bookings; loss of key personnel; domestic and international political and geo-political conditions, including political or civil unrest or changes in trade policy; hostilities, or fear of hostilities, including future terrorist attacks, that affect travel; travel-related accidents; natural or man-made disasters, weather and climate-related events, such as earthquakes, tsunamis, tornadoes, hurricanes, droughts, floods, wildfires, oil spills, nuclear incidents, and global outbreaks of pandemics or contagious diseases, or fear of such outbreaks; the pace and consistency of recovery following the COVID-19 pandemic and the long-term effects of the pandemic, additional resurgence, or COVID-19 variants, including with respect to global and regional economic activity, travel limitations or bans, the demand for travel, transient and group business, and levels of consumer confidence; the ability of third-party owners, franchisees, or hospitality venture partners to successfully navigate the impacts of the COVID-19 pandemic, any additional resurgence, or COVID-19 variants or other pandemics, epidemics or other health crises; our ability to successfully achieve certain levels of operating profits at hotels that have performance tests or guarantees in favor of our third-party owners; the impact of hotel renovations and redevelopments; risks associated with our capital allocation plans, share repurchase program, and dividend payments, including a reduction in, or elimination or suspension of, repurchase activity or dividend payments; the seasonal and cyclical nature of the real estate and hospitality businesses; changes in distribution arrangements, such as through internet travel intermediaries; changes in the tastes and preferences of our customers; relationships with colleagues and labor unions and changes in labor laws; the financial condition of, and our relationships with, third-party property owners, franchisees, and hospitality venture partners; the possible inability of third-party owners, franchisees, or development partners to access the capital necessary to fund current operations or implement our plans for growth; risks associated with potential acquisitions and dispositions and our ability to successfully integrate completed acquisitions with existing operations, including with respect to our acquisition of Apple Leisure Group and Dream Hotel Group and the successful integration of each business; failure to successfully complete proposed transactions (including the failure to satisfy closing conditions or obtain required approvals); our ability to successfully execute on our strategy to expand our management and franchising business while at the same time reducing our real estate asset base within targeted timeframes and at expected values; declines in the value of our real estate assets; unforeseen terminations of our management or franchise agreements; changes in federal, state, local, or foreign tax law; increases in interest rates, wages, and other operating costs; foreign exchange rate fluctuations or currency restructurings; risks associated with the introduction of new brand concepts, including lack of acceptance of new brands or innovation; general volatility of the capital markets and our ability to access such markets; changes in the competitive environment in our industry, including as a result of the COVID-19 pandemic, industry consolidation, and the markets where we operate; our ability to successfully grow the World of Hyatt loyalty program and Unlimited Vacation Club paid membership program; cyber incidents and information technology failures; outcomes of legal or administrative proceedings; violations of regulations or laws related to our franchising business and licensing businesses and our international operations; and other risks discussed in the Company's filings with the SEC, including our annual report on Form 10-K, which filings are available from the SEC. All forward-looking statements attributable to us or persons acting on our behalf are expressly qualified in their entirety by the cautionary statements set forth above. We caution you not to place undue reliance on any forward-looking statements, which are made only as of the date of this press release. We do not undertake or assume any obligation to update publicly any of these forward-looking statements to reflect actual results, new information or future events, changes in assumptions or changes in other factors affecting forward-looking statements, except to the extent required by applicable law. If we update one or more forward-looking statements, no inference should be drawn that we will make additional updates with respect to those or other forward-looking statements.
Terms & Conditions
Offer valid for qualifying reservations made between July 13, 2023, and September 1, 2023, at Calistoga Motor Lodge & Spa for stays from July 14, 2023, and completed by March 31, 2024. Use special offer code 15OFF to book your qualifying stay. For information about the cancellation, refund and deposit policies associated with this offer, please see the information provided at the time of booking. One night's deposit required. Bookings under this offer can be cancelled at no charge up to 72 hours prior to check-in. Reservations subject to availability. Offer must be booked on hyatt.com, via the World of Hyatt app, via a Global Care Center, via the Hyatt WeChat mini program or by contacting your personal travel professional and requesting the relevant discounted rate. Any limitations or restrictions included in the published offer shall apply. Discount may reflect Member Rate discount and such discount is available only for World of Hyatt members in good standing at time of booking and stay. Member Rate Discount percent applies to room rate only and represents a discount off the Standard Rate. Offer not valid with groups, conventions, other promotional offers, tour packages or special rate programs. Rate is per room, per night, based on double occupancy unless otherwise noted and excludes, unless specifically noted, service charges, mandatory resort fees, applicable taxes and other incidental expenses. Additional charges may apply for additional guests or room type upgrades. Offer not valid in conjunction with previously booked or held stays and may not be combined with other offers. Not redeemable for cash or other substitutions. Any unauthorized transfer, sale, distribution or reproduction constitutes fraud. Promotional blackout periods may apply due to seasonal periods or special events, and normal arrival/departure restrictions apply (unless otherwise noted). This offer may be altered or withdrawn at any time without notice. Where required, an alternate offer of similar value will be offered. Void where prohibited by law. The trademarks Hyatt®, World of Hyatt® and all related marks are trademarks of Hyatt Corporation or its affiliates. ©2023 Hyatt Corporation. All rights reserved.
Contacts
Katie Fontana

Hyatt

katie.fontana@hyatt.com