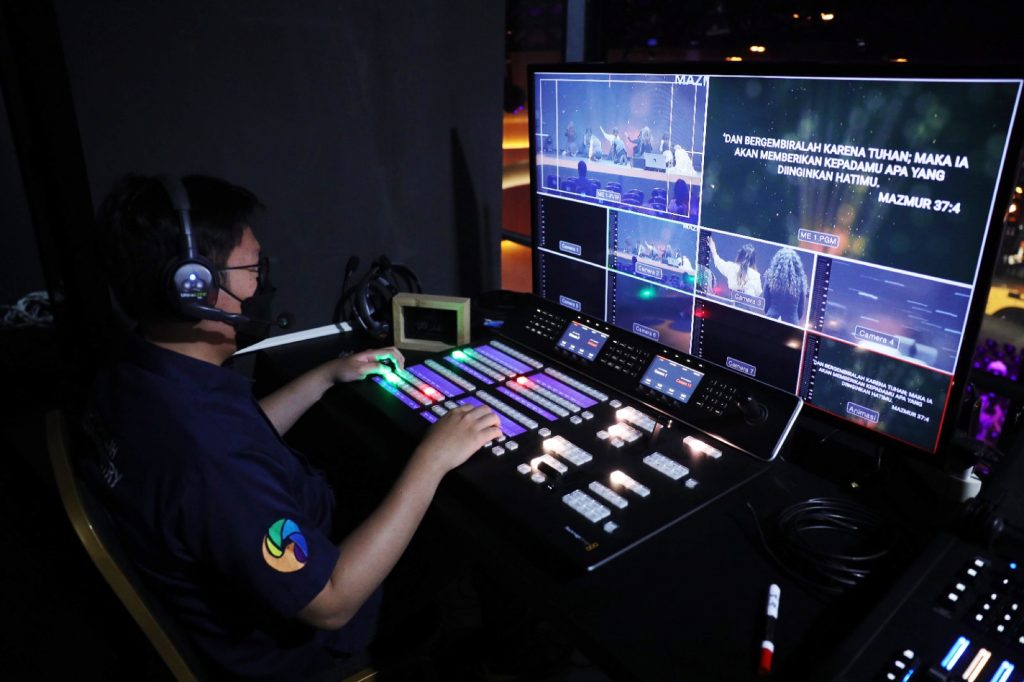 Indonesia's GBI Keluarga Allah Church Uses Blackmagic Design Cameras and Switchers
Fremont, CA, USA – Tuesday, June 20, 2023 – Blackmagic Design today announced that Indonesia's GBI Keluarga Allah Church is using a variety of Blackmagic Design digital film cameras and ATEM 2 M/E Production Studio 4K live production switcher for AV and live streaming its services. GBI Keluarga Allah includes multiple buildings as well as various television, radio and social media channels, and the church uses Blackmagic Design products to reach members around the globe.
GBI Keluarga Allah is based in various locations in Indonesia, both in urban and rural areas, and has more than 35,000 members. Holding regular weekly services at several of its campuses, church leaders Ps. Obaja Tanto Setiawan and Ps. Jonatan Setiawan also reach the dispersed congregation through a number of live streams, which run on their Gereja Internet website and ImpactChannel.tv.
AV and live streams for the services are completed using three Blackmagic Pocket Cinema Camera 4K digital film cameras being switched by an ATEM 2 M/E Production Studio 4K at the church's main Jakarta location. Three Blackmagic URSA Mini Pro 4.6K G2 digital film cameras, a Pocket Cinema Camera 6K G2 and ATEM 1 M/E Production Studio 4K are also used at the Solo, Indonesia location.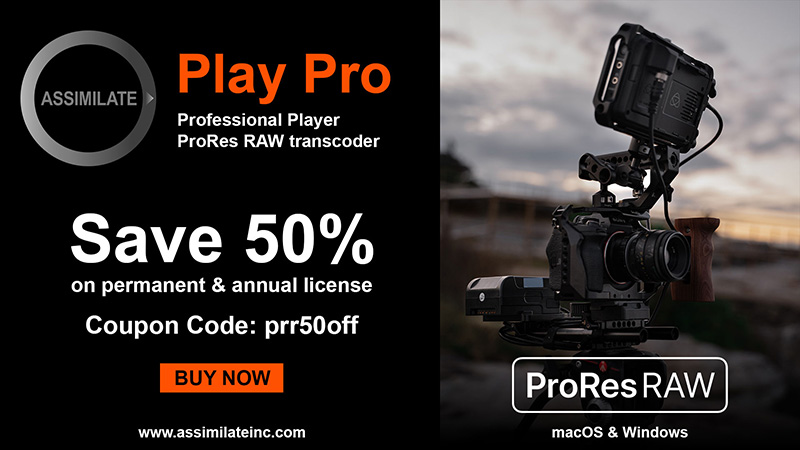 GBI Keluarga Allah's Head of Media Department Sonny Meylendra has grown the church's AV, broadcast and streaming capabilities to match the needs of the ever expanding congregation.
"In 2016 at our Jakarta location, we started to use Blackmagic Design products for broadcasting, recording and streaming. Since then, we have increased to regular multicam productions at each of our churches and in our streaming and TV studios. Blackmagic Design gear is used in all of them," he explained.
"The first Blackmagic Design camera we used was the URSA Mini Pro, and it was a great camera. The user interface was so friendly, and the setup and booting were so fast. When we decided to grow, it was an easy choice to keep with Blackmagic cameras and use Pocket Cinema Cameras. The camera has so many features, and its Generation 5 Color Science gives us amazing images," he continued.
Beyond the Blackmagic Design cameras and switchers, GBI Keluarga Allah has built a full broadcast and streaming workflow around other Blackmagic Design products. This includes Smart Videohub 40×40 and Smart Videohub 12×12 routers, HyperDeck Studio 4K Pro and HyperDeck Studio HD Pro broadcast decks, Video Assist monitor/recorders and a variety of Micro Converters. ATEM Mini Extreme live production switchers are also used for various remote productions.
"With Blackmagic Design products, we are connecting with our congregation in so many different ways. We can blend many different camera angles, animations and text to tell our message and can do it at affordable prices," Meylendra concluded.
Press Photography
Product photos of Pocket Cinema Camera 6K G2, Pocket Cinema Camera 4K, URSA Mini Pro 4.6K G2, ATEM 2 M/E Production Studio 4K, ATEM 1 M/E Production Studio 4K, ATEM Mini Extreme, Smart Videohub 40×40, Smart Videohub 12×12, HyperDeck Studio 4K Pro, HyperDeck Studio HD Pro, Video Assist, Micro Converter and all other Blackmagic Design products are available at www.blackmagicdesign.com/media/images
About Blackmagic Design
Blackmagic Design creates the world's highest quality video editing products, digital film cameras, color correctors, video converters, video monitoring, routers, live production switchers, disk recorders, waveform monitors and real time film scanners for the feature film, post production and television broadcast industries. Blackmagic Design's DeckLink capture cards launched a revolution in quality and affordability in post production, while the company's Emmy™ award winning DaVinci color correction products have dominated the television and film industry since 1984. Blackmagic Design continues ground breaking innovations including 6G-SDI and 12G-SDI products and stereoscopic 3D and Ultra HD workflows. Founded by world leading post production editors and engineers, Blackmagic Design has offices in the USA, UK, Japan, Singapore and Australia. For more information, please go to www.blackmagicdesign.com