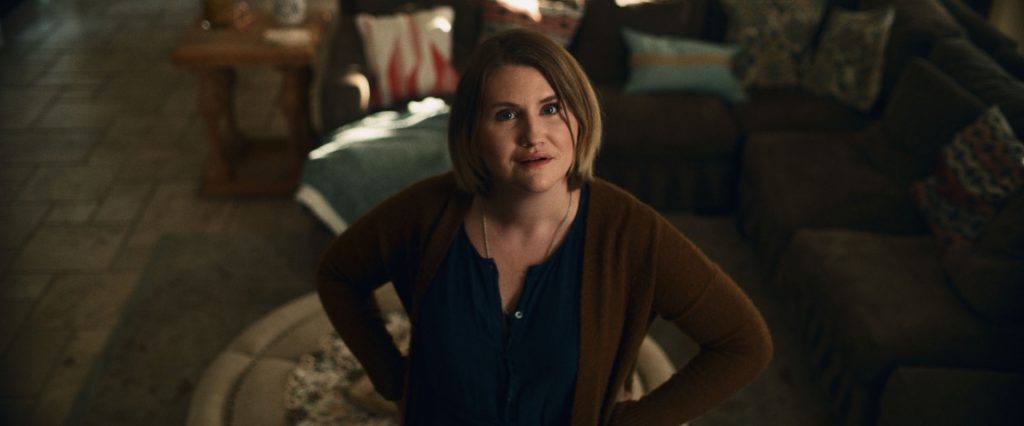 Fremont, CA – June 19, 2023 – Blackmagic Design announced today that the feature film "I'm Totally Fine," starring Jillian Bell and Natalie Morales, was graded by Ryan McNeal of RKM Studios using DaVinci Resolve Studio editing, grading, VFX and audio post production software.
"I'm Totally Fine" follows a woman named Vanessa as she embarks on a solo trip after the death of her best friend, Jennifer. However, her self care plans change when she finds Jennifer standing in her kitchen, claiming to be an extraterrestrial. The film was directed by Brandon Dermer with cinematography by Wojciech Kielar, and is now available exclusively on the Hulu streaming service.
Produced as a low budget feature, the film was shot in 10 days in the midst of the Covid 19 pandemic, which the filmmakers knew would make for a challenging production. Early involvement with look design helped prepare them all for the shoot ahead. "Woj and I started working on the look from the moment Alisha Ketry (writer), Kyle Newacheck (producer) and I started outlining the story," said Dermer. "We had several conversations about the visual style we wanted and how to accomplish it. In prep, Kyle really pushed us to think about every single scene visually as to how it pertained to the emotional arc of our characters."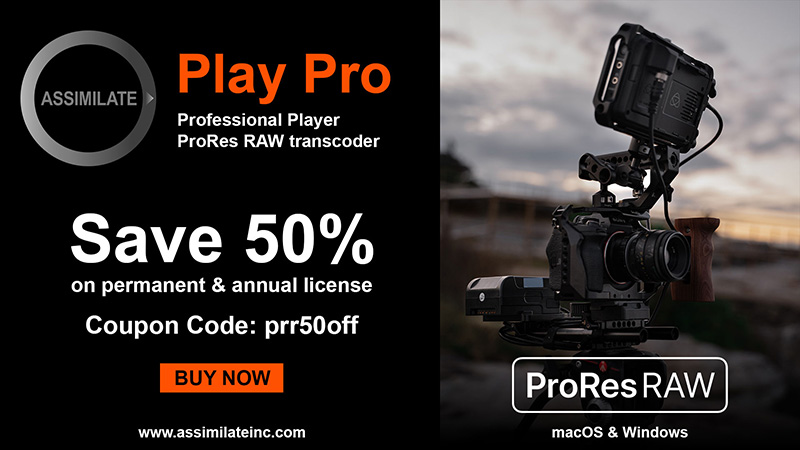 Dermer and Kielar knew McNeal's skillset, having worked together for almost 10 years on various projects. In the past, the three had achieved a wide range of looks for top clients, but they knew this project might be a new challenge. "There were several times on set due to the logistical circumstances that I was thinking, 'Dang, Ryan is going to have his work cut out for him,'" added Dermer.
"There are two scenes in the movie in particular that take up about 10 to 15 minutes of screen time, but were in fact shot over a period of a whole day," said Kielar. "Making that entire scene work visually took a good amount of work from the grip and electric crew, as well as the color team at RKM Studios. The sun moves throughout the day and we had intermittent cloud cover as well. Without the luxury of waiting for the perfect conditions or shooting the scene over multiple days at the same time of day when the conditions matched, we had to rely pretty heavily on Ryan to make these shots seem as if they took place over the span of 15 minutes and not an entire day."
In hopes of providing some help, McNeal pre prepared some on set tools to help Kielar. "I created a package in DaVinci Resolve of a few go to LUTs that kind of bend toward either commercial or cinematic looks," said McNeal. "Wojciech also used a film print emulation LUT I put together for IPP2 colorspace." A long time DaVinci Resolve Studio artist, McNeal has extensive experience grading feature film and music video content for a wide range of filmmakers and artists. For "I'm Totally Fine," he agreed that the true challenge came after production, when he could explore looks and styles for the film while creatively balancing footage shot to shot and scene to scene.
"Part of the look we found used the halation and glow in Resolve," said McNeal. "Both are excellent, speedy fx plugins that do a great job. When I am mimicking in camera filtration and film emulation, my go to setup is to have three glow nodes and one halation node in parallel. I am using those to do a tight bloom, a medium bloom, and a big soft diffuse bloom. Those are dialed in per scene as part of my scene 'Look.' Halation is also dialed in per scene and sometimes omitted when it takes away attention." McNeal builds his workflow using grouped nodes for organization, scene by scene. Each group contains creative look choices, some of which are project wide shared nodes.
As Kielar suspected, one of the greatest challenges was the single 15 minute scene shot over an ever changing day. "The characters talk for what needs to feel like an unbroken 15 minutes, but the reality was that the scenes were shot in available light over the course of several days, in a combination of sunny, golden hour, and overcast conditions," continued McNeal. "The trickiest kind of matching for a colorist is changing light when a scene has no ellipses of time. For the golden hour material I had to selectively cool off the golden tones a little while taking the broad daylight stuff and warming that a little to bring those two lighting environments closer together. For the overcast shots, I couldn't add direct light to the characters faces, but a trick I came up with was to add a slanted gradient that lifted and warmed the image from the edge of frame. The effect is similar to a veiling flare that only occurs when direct light is hitting the lens from an oblique angle. In color you often have to find a psychological truth over say a photorealistic truth. All of the image needs to be believable, but not necessarily realistic. Having the veiling flare elicits the psychological response of daytime light."
Dermer has come to appreciate the value of DaVinci Resolve Studio in the hands of an artist like McNeal. "Resolve is efficient as heck and really allows you to push the image and information to find the exact look you desire," said Dermer. "Ultimately though, Ryan is truly the artist behind the tool, and on any project I both welcome and embrace his artistry. I can always count on him to shine."
Press Photography
Product photos of DaVinci Resolve Studio as well as all other Blackmagic Design products, are available at www.blackmagicdesign.com/media/images.
About Blackmagic Design
Blackmagic Design creates the world's highest quality video editing products, digital film cameras, color correctors, video converters, video monitoring, routers, live production switchers, disk recorders, waveform monitors and real time film scanners for the feature film, post production and television broadcast industries. Blackmagic Design's DeckLink capture cards launched a revolution in quality and affordability in post production, while the company's Emmy™ award winning DaVinci color correction products have dominated the television and film industry since 1984. Blackmagic Design continues ground breaking innovations including 6G-SDI and 12G-SDI products and stereoscopic 3D and Ultra HD workflows. Founded by world leading post production editors and engineers, Blackmagic Design has offices in the USA, UK, Japan, Singapore and Australia. For more information, please go to www.blackmagicdesign.com.