Immersive Analytics Market worth $6.7 billion by 2028 – Exclusive Report by MarketsandMarkets™
CHICAGO, June 1, 2023 /PRNewswire/ — The development of immersive technology, expansion of industry applications, demands for remote collaboration, democratisation, customization possibilities, and ethical issues all point to a bright future for the Immersive Analytics Market. Immersive analytics will revolutionise data exploration and decision-making processes as it becomes more widely available, giving consumers access to personalised, interactive, and immersive experiences.

The Immersive Analytics Market size is projected to grow from USD 0.8 billion in 2023 to USD 6.7 billion by 2028, at a CAGR of 51.7% during the forecast period, according to a new report by MarketsandMarkets™. The primary factor driving the growth of the Immersive Analytics Market is the growing popularity of data visualization tools. The self-service BI movement has revolutionized the field of data visualization. Organizations must make quick and well-informed decisions in today's rapidly evolving and intricate business landscape. Data visualization tools play a crucial role in this process by enabling businesses to identify significant trends, patterns, and outliers within their data.
Browse in-depth TOC on "Immersive Analytics Market" 
129 – Tables
47 – Figures
198 – Pages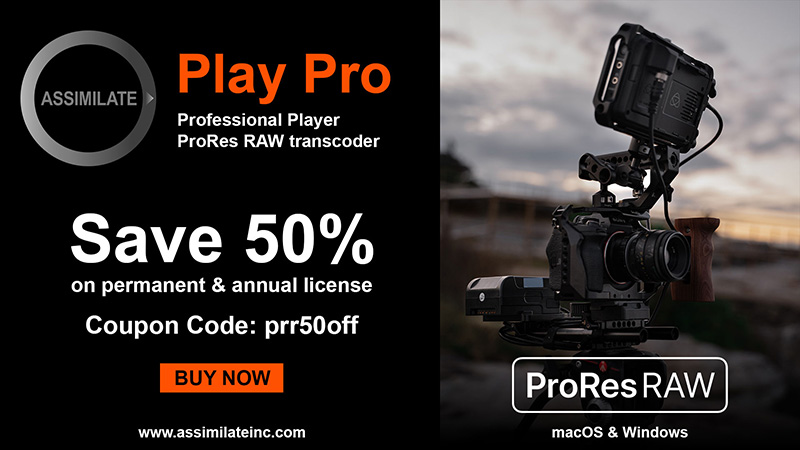 Download PDF Brochure @ https://www.marketsandmarkets.com/pdfdownloadNew.asp?id=87247007
Scope of the Report
| | |
| --- | --- |
| Report Metrics | Details |
| Market size available for years | 2023-2028 |
| Forecast period | 2023–2028 |
| Forecast units | Value (USD) Million/Billion |
| Segments covered | Offering, Applications, and End-Use Industry |
| Region covered | North America, Europe, Asia Pacific, Rest of the World |
| Companies covered | IBM (US), Microsoft (US), SAP (Germany), Google (US), TIBCO (US), HPE (US), Magic Leap (US), Accenture (Ireland), HTC (Taiwan), Meta (US), Tableau (US), Kognitiv Spark (Canada), Aventior (US), Immersion Analytics (US), BadVR (US) and many more. |
By offering, the service segment is expected to grow with the highest CAGR during the forecast period
Immersive analytics services encompass professional and managed services. These services aim to assist organizations in effectively implementing immersive data visualization and analysis technologies, providing strategic guidance, custom development, optimized visualizations, seamless user experiences, training programs, integration with existing systems, and ongoing support. Organizations can choose services based on their specific needs to leverage immersive analytics for better insights and decision-making.
By end-use industry, the healthcare segment is expected to have the largest market share during the forecast period
Digital transformation in the healthcare industry is expected to boost the adoption of immersive analytics. The innovations and technological advancements in the healthcare industry have eased the simulation of medical devices and the monitoring and diagnosis of patients. Immersive analytics solutions help healthcare and life sciences organizations efficiently manage how patient data is collected, treated, processed, and presented for the testing and simulation of new treatments, scenarios, and devices. For example, doctors can use VR headsets to visualize a patient's anatomy and identify potential problems. Nurses can use AR glasses to see real-time data about a patient's condition, such as their heart rate and blood pressure.
Asia Pacific is expected to have the highest growth rate during the forecast period
The Asia Pacific has witnessed an advanced and dynamic adoption of new technologies and is expected to record the highest CAGR during the forecast period. A dense population, growing per capita income, large-scale industrialization, and urbanization are a few of the major factors driving the growth of the Immersive Analytics Market in Asia Pacific. The strong government support for innovation in the Asia Pacific region is helping to create a favorable environment for the growth of immersive analytics. This is leading to the development of new and innovative applications of immersive analytics, which positively impact businesses and society. Governments are investing in R&D for immersive analytics because they believe this technology can create jobs, boost economic growth, and improve the quality of life. Governments are helping to accelerate the development of this promising technology by providing financial support to businesses.
Inquiry Before Buying @ https://www.marketsandmarkets.com/Enquiry_Before_BuyingNew.asp?id=87247007
Immersive Analytics Market Dynamics
Driver:
Advancements in immersive technology and increasing digitalization
Large amount and complexity of data available for analysis to increase demand
Rising demand to analyze and understand heterogeneous data with data visualization tools
Growing adoption of head-mounted displays for 3D data visualization
Restraint:
High cost to deploy infrastructure required for immersive analytics
Opportunities:
Immersive analytics to generate new revenue streams for businesses
Increasing demand for IoT to create huge potential for immersive analytics
Adoption of immersive analytics to enable firms to provide more personalized customer experience
Challenges:
Complex data ecosystem to lead to data breaches and security issues
Lack of analytical knowledge in workforce
Top Key Companies in Immersive Analytics Market:
The major players in the Immersive Analytics Market are IBM (US), Microsoft (US), SAP (Germany), Google (US), TIBCO (US), HPE (US), Magic Leap (US), Accenture (Ireland), HTC (Taiwan), Meta (US), Tableau (US), Kognitiv Spark (Canada), Aventior (US), Immersion Analytics (US), BadVR (US), Virtualitics (US), Softcare Studios (Italy), JuJu Immersive (UK), ARSOME Technology (US), Varjo (Finland), Cognitive3D (Canada), SenseGlove (Netherlands), DPVR (China), PICO (US), Reply (Italy). These players have adopted various growth strategies, such as partnerships, agreements and collaborations, new product launches and product enhancements, and acquisitions to expand their footprint in the Immersive Analytics Market.
Recent Developments
In

September 2022

, IBM recently unveiled Cognos 11.2.3, the latest addition to the Cognos Analytics with

Watson

11.2.x stream. This update introduces several significant improvements that will enable business users to extract more value from their data and navigate it with greater ease. The release includes a complete redesign of the user interface, new integrations, and a range of features that offer exciting data exploration and analysis possibilities. Overall, this latest update represents a substantial step forward in IBM's efforts to enhance the Cognos Analytics platform and empower users to make more informed decisions based on their data.
In

January 2022

, Google announced that it will launch a new augmented reality (AR) headset under Project Iris by 2024, which is in the early development stage.
In

February 2021

, Microsoft introduced the HoloLens 2 Industrial Edition, an independent mixed-reality tool developed, constructed, and tested to operate in regulated industrial settings. Along with its compliance with industrial standards ratings, the HoloLens 2 Industrial Edition comes with a two-year warranty and a Rapid Replacement Program, which decreases downtime through advanced exchange and accelerated shipping.
In

March 2022

, HP recently launched a new software as a service (SaaS) called ExtendXR to manage the increasing number of virtual reality (VR) headsets used in various industries, including manufacturing, industrial design, and medical training. The ExtendXR SaaS is designed to simplify the configuration of VR headsets before providing them to employees, thereby streamlining the deployment process. HP collaborated with ArborXR, an AR and VR device management company, to create the software. With ExtendXR, companies can efficiently manage their VR headsets and ensure they are configured correctly, which can ultimately enhance productivity and improve training outcomes.

May 2022

, HP has partnered with Microsoft and Valve to develop a new virtual reality (VR) headset, called the HP Reverb G2. This headset is an upgraded version of the original HP Reverb and includes several improvements such as a higher-resolution display, better audio quality, and enhanced tracking technology. The HP Reverb G2 is versatile and can be used in various applications, including gaming, industrial design, and healthcare training, and is compatible with a range of VR software and platforms.
Immersive Analytics Market Advantages:
An easier and more engaging method to analyse data is through immersive analytics. Users are able to engage with the data in three dimensions, gaining deeper insights and spotting patterns and linkages that would not be visible in conventional two-dimensional data visualisations.
Immersive Analytics enhances data comprehension by submerging consumers in a virtual world. Direct manipulation and interaction by users with the data improves understanding and decision-making. Users can view data from various angles and find insights that conventional approaches would have overlooked because to this immersive experience.
Teams can work together and communicate more effectively with the help of immersive analytics. Multiple users can concurrently view and interact with data in a shared virtual space, encouraging debates, idea generation, and knowledge exchange. This component of collaboration strengthens teamwork and promotes more efficient problem-solving and decision-making.
Users may dynamically explore and analyse data thanks to immersive analytics, which enables real-time data involvement. Users have the ability to modify data objects, alter visualisations, and see the results of their changes right away. This continuous feedback loop speeds up insight discovery and cuts down on decision-making time through iterative analysis and experimentation.
A compelling way to communicate data to decision-makers and stakeholders is through immersive analytics. Immersive visualisations can better engage audiences and communicate complex information than conventional static reports or slide decks. Stakeholders may more easily understand the main messages and make wise decisions when data is presented in an immersive and interactive style.
Report Objectives
To determine, segment, and forecast the global Immersive Analytics Market by offering, application, vertical, and region in terms of value
To forecast the size of the market segments with respect to five main regions:

North America

,

Europe

,

Asia Pacific

, Rest of World (RoW)
To provide detailed information about the major factors (drivers, opportunities, threats, and challenges) influencing the growth of the Immersive Analytics Market
To study the complete value chain and related industry segments and perform a value chain analysis of the Immersive Analytics Market landscape
To strategically analyze the macro and micromarkets with respect to individual growth trends, prospects, and contributions to the total Immersive Analytics Market
To analyze the industry trends, pricing data, patents, and innovations related to the Immersive Analytics Market
To analyze the opportunities for stakeholders by identifying the high-growth segments of the Immersive Analytics Market
To profile the key players in the market and comprehensively analyze their market share/ranking and core competencies
To track and analyze competitive developments, such as mergers & acquisitions, product launches & developments, partnerships, agreements, collaborations, business expansions, and research & development activities
Browse Adjacent Markets: Analytics Market Research Reports & Consulting
Related Reports:
Logistics Automation Market – Global Forecast to 2028
DataOps Platform Market – Global Forecast to 2028
Text to Video AI Market – Global Forecast to 2027
Decision Intelligence Market – Global Forecast to 2027
Data Pipeline Tools Market – Global Forecast to 2027
About MarketsandMarkets™ 
MarketsandMarkets™ is a blue ocean alternative in growth consulting and program management, leveraging a man-machine offering to drive supernormal growth for progressive organizations in the B2B space. We have the widest lens on emerging technologies, making us proficient in co-creating supernormal growth for clients.
The B2B economy is witnessing the emergence of $25 trillion of new revenue streams that are substituting existing revenue streams in this decade alone. We work with clients on growth programs, helping them monetize this $25 trillion opportunity through our service lines – TAM Expansion, Go-to-Market (GTM) Strategy to Execution, Market Share Gain, Account Enablement, and Thought Leadership Marketing.
Built on the 'GIVE Growth' principle, we work with several Forbes Global 2000 B2B companies – helping them stay relevant in a disruptive ecosystem. Our insights and strategies are molded by our industry experts, cutting-edge AI-powered Market Intelligence Cloud, and years of research. The KnowledgeStore™ (our Market Intelligence Cloud) integrates our research, facilitates an analysis of interconnections through a set of applications, helping clients look at the entire ecosystem and understand the revenue shifts happening in their industry.
To find out more, visit www.MarketsandMarkets™.com or follow us on Twitter, LinkedIn and Facebook.
Contact:
Mr. Aashish Mehra
MarketsandMarkets™ INC. 
630 Dundee Road 
Suite 430 
Northbrook, IL 60062 
 USA: +1-888-600-6441
Email: sales@marketsandmarkets.com 
Research Insight: https://www.marketsandmarkets.com/ResearchInsight/immersive-analytics-market.asp 
Visit Our Website: https://www.marketsandmarkets.com/ 
Content Source: https://www.marketsandmarkets.com/PressReleases/immersive-analytics.asp
Logo: https://digitalmedianet.com/wp-content/uploads/2023/06/MarketsandMarkets_Logo.jpg
View original content:https://www.prnewswire.com/news-releases/immersive-analytics-market-worth-6-7-billion-by-2028—exclusive-report-by-marketsandmarkets-301839728.html
SOURCE MarketsandMarkets