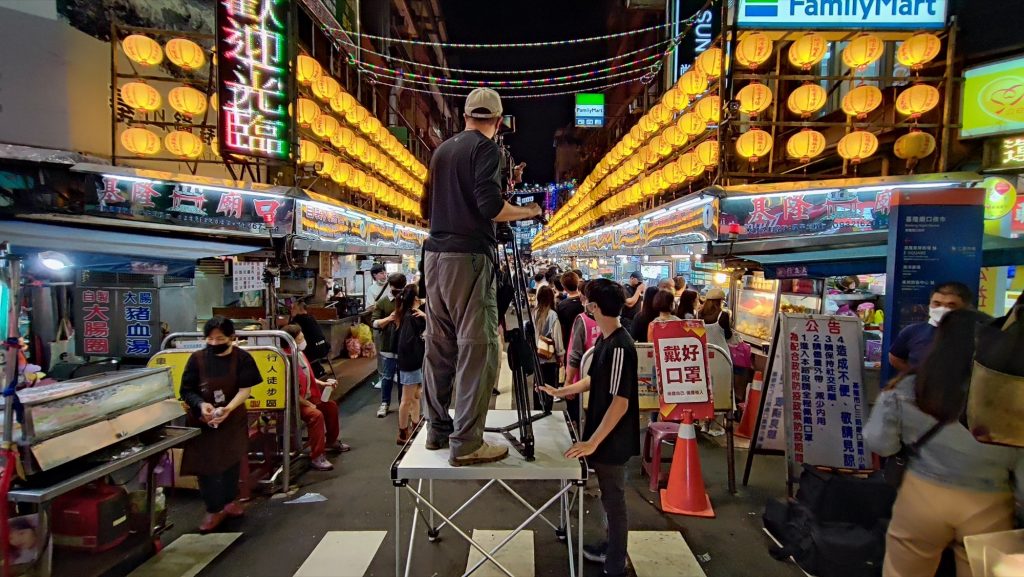 Fremont, CA, USA – Tuesday, July 18, 2023 – Blackmagic Design today announced that award winning cinematographer Frank Chan shot the recent "Taiwan Imagery" short film for the immersive exhibit at the National Palace Museum in Taiwan using Blackmagic URSA Mini Pro 12K digital film camera. The multi wide screen exhibit showed 8K footage across 24 sets 4K projectors, with Chan using the Blackmagic Design camera to capture high resolution footage projected as a single image across the full wall of screens.
"Taiwan Imagery" is a look at Taiwan's unique landscape, humanity, and culture. Chan, with a filmmaking, commercial and still photography career in both Asia and the Americas, shot the 10 minute film traveling through his native Taiwan and capturing spur of the moment and planned events. Using URSA Mini Pro 12Ks, Chan captured hours of footage in 12K and was able to crop down to the 3,200 x 1,920 pixels needed per screen for the exhibit.
Each screen measured 32 ft. x 19 ft., altogether wrapping around three walls and nearly enveloping museum goers.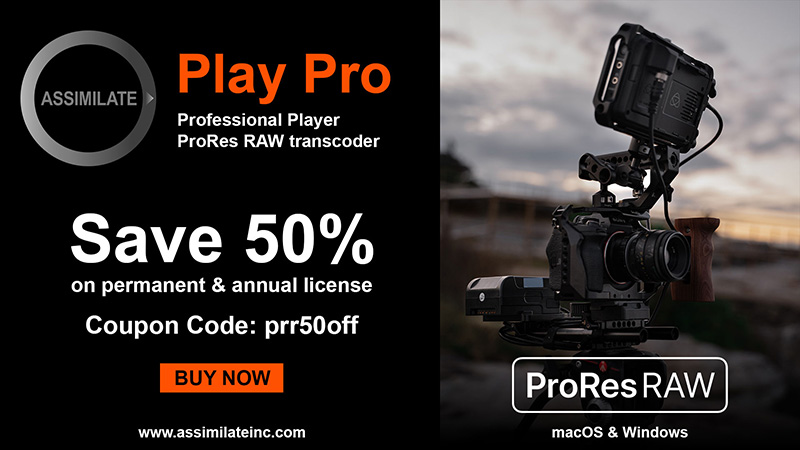 On his motivation for taking on the project, Chan explained: "I have done everything from shooting noodles to airline spots. And even though I loved doing commercial work, I came back to Taiwan to do something significant with substance. And I wanted to get to know Taiwan better. This is when I first picked up the Blackmagic Pocket Cinema Camera 6K G2 and started using DaVinci Resolve to edit and color.
"With these tools, I could work and explore an image while maintaining the quality of still photos and film. This let me create four short films capturing the humanity and emotions of Taiwan in non staged events, which prepared me perfectly for the museum project."
Using the ability to super sample at 12K, Chan was able to get high quality 8K images with subtle skin tones and extraordinary details. This was particularly useful for the spectacular imagery, such as a ship traditionally burned as part of the country's boat burning festival, brilliantly dressed dancers, and immersive shots of Taiwan's mountains and beaches.
Chan also relied on the camera's ability to be set up and broken down quickly by only one person.
"Alfred Hitchcock once said that in a feature film, the director is God, and in a documentary, God is the director. I needed lots of footage, and when I saw something interesting I had to capture it. And I had to be aware that every shot I did would need to be seen across three screens as a single image. Whatever is provided to you, you better be prepared, and with the 12K camera, I was prepared," he explained.
Traveling through Taiwan in a four wheel drive vehicle with URSA Mini Pro 12Ks and a small number of accessories, Chan shot hours of footage mostly by himself. Following production, Chan used DaVinci Resolve Studio to grade and edit the film.
"The URSA Mini Pro 12K let me shoot at a moment's notice, and I knew I would be getting a beautiful image with all the data I needed. A few years ago, it was not possible for an indie filmmaker like me to be able to do something like this, but Blackmagic has changed this. Blackmagic's cameras and Resolve have given me the freedom to create and work on any type of project," Chan finished.
Press Photography
Product photos of URSA Mini Pro 12K, Pocket Cinema Camera 6K G2, DaVinci Resolve Studio and all other Blackmagic Design products are available at www.blackmagicdesign.com/media/images
About Blackmagic Design
Blackmagic Design creates the world's highest quality video editing products, digital film cameras, color correctors, video converters, video monitoring, routers, live production switchers, disk recorders, waveform monitors and real time film scanners for the feature film, post production and television broadcast industries. Blackmagic Design's DeckLink capture cards launched a revolution in quality and affordability in post production, while the company's Emmy™ award winning DaVinci color correction products have dominated the television and film industry since 1984. Blackmagic Design continues ground breaking innovations including 6G-SDI and 12G-SDI products and stereoscopic 3D and Ultra HD workflows. Founded by world leading post production editors and engineers, Blackmagic Design has offices in the USA, UK, Japan, Singapore and Australia. For more information, please go to www.blackmagicdesign.com