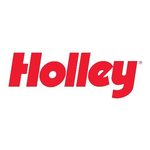 Sniper 2 is the next generation of Holley's popular Sniper EFI conversion platform
Demonstrates Holley's commitment to drive innovation and put the customer first
BOWLING GREEN, Ky.–(BUSINESS WIRE)–Holley Inc. (NYSE: HLLY), a leading platform serving performance automotive enthusiasts, today announced the launch of its Sniper 2 electronic fuel injection (Sniper 2 EFI), a self-tuning, easy-to-install, EFI conversion for common 4-barrel style carburetors. Sniper 2 EFI represents the next evolution of the Company's large and fast-growing Sniper product line, which was first introduced in 2016 and brought modern Electronic Fuel Injection (EFI) to factory equipped carbureted vehicles. Sniper 2 represents Holley's latest product launch in the Company's #1 product category – Electronic Fuel Injection.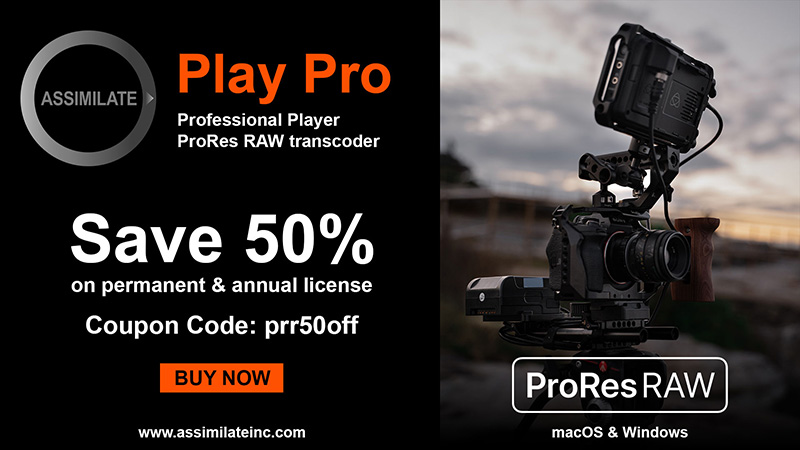 "The performance aftermarket is rapidly evolving, and we are committed to inspiring and enabling our enthusiast consumers in their automotive adventures by bringing innovation to the market," said Matthew Stevenson, President and Chief Executive Officer. "Holley has excelled in anticipating the future needs of the automotive enthusiast, including the desire to modify classic vehicles to run like modern vehicles, and this remains a key pillar of our overarching strategy."
Stevenson concluded, "The introduction of Sniper 2 EFI advances our journey to innovate products for existing and emerging categories and platforms. The advancements made to this market-leading product open up a larger addressable market of classic vehicles through improved ease-of-use, vehicle performance and Holley connectivity with the customer across a portfolio of our branded products. Our Holley team is passionate about accelerating development in innovative products our enthusiast consumers desire, and the Sniper 2 offers seamless integration with the broader Holley EFI product line."
Key Product Features
New design making the #1 EFI Conversion even more user-friendly
Simpler installation requires only four wiring connections, reducing complexity and install time
Holley' unique quick-start feature allows consumers to get their Sniper EFI system running by only answering a few simple questions about their engine. No laptop computer or prior tuning experience required!
Next generation electronics offers enhanced features and greater compatibility with older vehicles
Unlocks upcoming product launches including the Power Distribution Module (PDM) and wireless connectivity which will allow enthusiasts to connect their Sniper 2 EFI to Holley via their iOS® or Android®1 based smartphone for the first time
The Sniper 2 EFI is now available on www.holley.com.
About Holley
Holley Inc. (NYSE: HLLY) is a leading designer, marketer, and manufacturer of high-performance products for car and truck enthusiasts. Holley offers a leading portfolio of iconic brands that deliver innovation and inspiration to a large and diverse community of millions of avid automotive enthusiasts who are passionate about the performance and personalization of their classic and modern cars. Holley has disrupted the performance category by putting the enthusiast consumer first, developing innovative new products, and building a robust M&A process that has added meaningful scale and diversity to its platform. For more information on Holley, visit https://www.holley.com.
Forward-Looking Statements
Certain statements in this press release may be considered "forward-looking statements" within the meaning of the "safe harbor" provisions of the United States Private Securities Litigation Reform Act of 1995. Forward-looking statements generally relate to future events or Holley's future financial or operating performance. For example, projections of future revenue and adjusted EBITDA and other metrics are forward-looking statements. In some cases, you can identify forward-looking statements by terminology such as "may," "should," "will," "continue," "estimate," "see," "look," "anticipate," "believe," "predict," "or" or the negatives of these terms or variations of them or similar terminology. Such forward-looking statements are subject to risks, uncertainties, and other factors which could cause actual results to differ materially from those expressed or implied by such forward-looking statements. These forward-looking statements are based upon estimates and assumptions that, while considered reasonable by Holley and its management, are inherently uncertain. Factors that may cause actual results to differ materially from current expectations include, but are not limited to: 1) the ability of Holley to grow and manage growth profitably which may be affected by, among other things, competition and maintenance of relationships with customers and suppliers; 2) the ability to hire or retain its management and key employees; 3) costs related to Holley being a public company; 4) disruptions to Holley's operations, including as a result of cybersecurity incidents; 5) changes in applicable laws or regulations; 6) the outcome of any legal proceedings that may be instituted against Holley; 7) general economic and political conditions, including the current macroeconomic environment, political tensions and war (such as the ongoing conflict in Ukraine); 8) the possibility that Holley may be adversely affected by other economic, business and/or competitive factors, including recent events affecting the financial services industry (such as the closures of certain regional banks); 9) Holley's estimates of its financial performance; 10) our ability to anticipate and manage through disruptions and higher costs in manufacturing, supply chain, logistical operations, and shortages of certain company products in distribution channels; and 11) other risks and uncertainties set forth in the section entitled "Risk Factors" and "Cautionary Note Regarding Forward-Looking Statements" in Holley's Annual Report on Form 10-K for the year ended December 31, 2022 filed with the U.S. Securities and Exchange Commission ("SEC") on March 15, 2023, and that are otherwise described or updated from time to time in Holley's filings with the SEC. Although Holley believes the expectations reflected in the forward-looking statements are reasonable, nothing in this press release should be regarded as a representation by any person that the forward-looking statements or projections set forth herein will be achieved or that any of the contemplated results of such forward looking statements or projections will be achieved. There may be additional risks that Holley presently does not know or that Holley currently believes are immaterial that could also cause actual results to differ from those contained in the forward-looking statements. You should not place undue reliance on forward-looking statements, which speak only as of the date they are made. Holley undertakes no duty to update these forward-looking statements, except as otherwise required by law.
1 iOS and Android are registered trademarks of Cisco Technology, Inc. and Google LLC, respectively.
Contacts
Investor Relations Contact:

Ross Collins or Stephen Poe

Alpha IR Group

312-445-2870

HLLY@alpha-ir.com