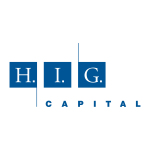 H.I.G. Capital Signs Definitive Agreement to Acquire RBmedia
SAN FRANCISCO–(BUSINESS WIRE)–#Acquisition–H.I.G. Capital ("H.I.G."), a leading global alternative investment firm with $58 billion of capital under management, is pleased to announce that one of its affiliates has signed a definitive agreement to acquire RBmedia (the "Company"), the world's leading publisher in audiobooks and spoken content, from KKR. RBmedia's management team, led by CEO Tom MacIsaac, will continue to lead the Company and remain as shareholders in the business.
Headquartered in Landover, Maryland, RBmedia is a leading independent publisher of audiobooks and spoken content, with a digital retail and library distribution network that reaches millions of listeners around the globe. The Company's award-winning catalog of more than 60,000 titles is available through more than 50 digital listening platforms, including Audible, Spotify, Apple Books, Google Play, Scribd, Storytel, OverDrive, Hoopla, and others.
"The audiobook industry is at a unique inflection point and RBmedia is well positioned to capitalize on the numerous tailwinds present in the industry," said Tom MacIsaac, CEO of RBmedia. "We are excited to embark on our next phase of growth in partnership with H.I.G. Capital."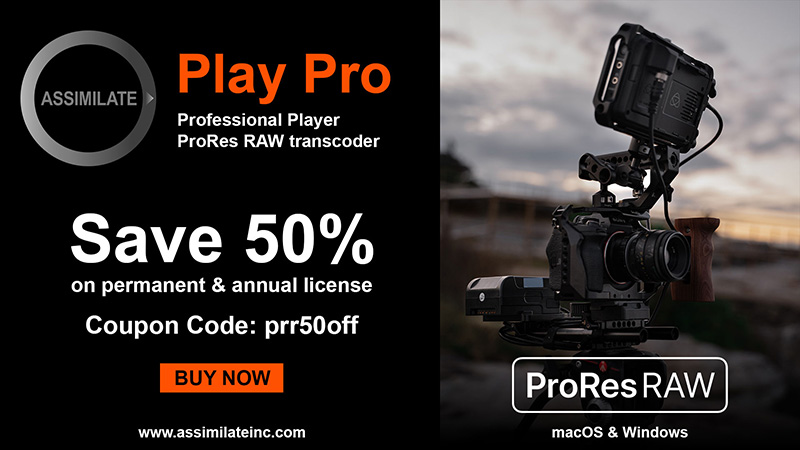 "Audiobook consumption continues to experience rapid growth as consumers increasingly embrace digital storytelling formats," said Aaron Tolson, Managing Director at H.I.G. Capital. "We are excited to partner with Tom and the RBmedia team as the Company continues to shape the audiobook landscape and deliver highly desired spoken word content to listeners around the world."
"It's been a privilege to watch all of RBmedia's talented employees deliver on their ambitious plan to build a leader in spoken word and audiobooks over the past five years," said Ted Oberwager, a Partner who leads the gaming, entertainment, media and sports verticals within KKR's Americas Private Equity business. "We have every confidence that H.I.G. will help take RBmedia to even greater heights."
The transaction is expected to close in 2023 and is subject to customary regulatory approval.
H.I.G. was advised by Morgan Stanley & Co. LLC, RBC Capital Markets, and Latham & Watkins. RBmedia was advised by Goldman Sachs and LionTree, and Simpson Thacher & Bartlett LLP.
About RBmedia
RBmedia is the leading audiobook publisher in the world. With more than 66,000 titles, our audiobooks continually top key literary awards and bestseller lists. The company's powerful digital retail and library distribution network reaches millions of listeners around the globe—at home, in the car, and everywhere their mobile devices go. Our titles are available on leading audio platforms, including Audible, Spotify, Apple, Google Play, Audiobooks.com, Storytel, OverDrive, Hoopla, and many more. Find out more at rbmediaglobal.com.
About H.I.G. Capital
H.I.G. Capital is a leading global alternative investment firm with $58 billion of capital under management.* Based in Miami, and with offices in New York, Boston, Chicago, Dallas, Los Angeles, San Francisco, and Atlanta in the U.S., as well as international affiliate offices in London, Hamburg, Madrid, Milan, Paris, Bogotá, Rio de Janeiro and São Paulo, H.I.G. specializes in providing both debt and equity capital to small and mid-sized companies, utilizing a flexible and operationally focused/ value-added approach:
H.I.G.'s equity funds invest in management buyouts, recapitalizations, and corporate carve-outs of both profitable as well as underperforming manufacturing and service businesses.
H.I.G.'s debt funds invest in senior, unitranche and junior debt financing to companies across the size spectrum, both on a primary (direct origination) basis, as well as in the secondary markets. H.I.G. also manages a publicly traded BDC, WhiteHorse Finance.
H.I.G.'s real estate funds invest in value-added properties, which can benefit from improved asset management practices.
H.I.G. Infrastructure focuses on making value-add and core plus investments in the infrastructure sector.
Since its founding in 1993, H.I.G. has invested in and managed more than 400 companies worldwide. The firm's current portfolio includes more than 100 companies with combined sales in excess of $52 billion. For more information, please refer to the H.I.G. website at www.higcapital.com.
About KKR
KKR is a leading global investment firm that offers alternative asset management as well as capital markets and insurance solutions. KKR aims to generate attractive investment returns by following a patient and disciplined investment approach, employing world-class people and supporting growth in its portfolio companies and communities. KKR sponsors investment funds that invest in private equity, credit and real assets and has strategic partners that manage hedge funds. KKR's insurance subsidiaries offer retirement, life and reinsurance products under the management of Global Atlantic Financial Group. References to KKR's investments may include the activities of its sponsored funds and insurance subsidiaries. For additional information about KKR & Co. Inc. (NYSE: KKR), please visit KKR's website at www.kkr.com and on Twitter @KKR_Co.
* Based on total capital raised by H.I.G. Capital and its affiliates.
Contacts
Aaron Tolson

Managing Director

atolson@higcapital.com
Arjun Mohan

Principal

amohan@higcapital.com