A PC Laptop For Content Creators
By Ko Maruyama
When I was tapped by my editor to review the Gigabyte AERO 15, I considered (as many of us Mac users do), PC laptops are all pretty much the same (by hardware category). But Gigabyte's claim to win against MacBook Pro made me put down my Wacom stylus…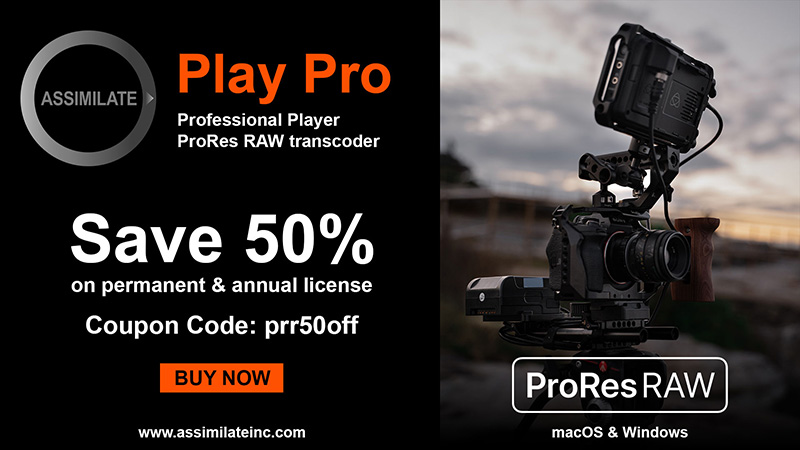 OK. First off. I've written for over a decade on AnimationArtist & CreativeMac. There's no mystery that I'm a fan. But I've used PC towers for years of work because they do the heavy lifting for 3D.
Gigabyte's claim: "Developed for content creators, the AERO 15 OLED is a processing powerhouse that wins any fight against the MacBook Pro."
ARTIST BOTTOM LINE
The AERO 15 OLED is a beautiful display and give the vibrance and color integrity that Apple users expect. In Adobe Photoshop and Adobe Illustrator, the AERO 15 performed on par with Macbook. In Adobe After Effects, (16G RAM), the AERO hauled ass chewing through renders. Using Blender on simple projects was effortless (no simulations).
The new MacBook Pro touts the i9 which is nearly 10% faster than the i7 (2.60GHz)(untested) that AERO has. But when tested against the i7 Mac (2.9) it is a notable pc alternative.
If you're a Mac person, looking to convert to a PC for the OS, this is a computer with a screen that you'll love.
If you're a 3D artists, you'll want to know where this particular model scores on cinebench. Although it's a 6 core machine, the results for this are not particularly great. It comes in at 2211 as its highest after 4 trials, ranking about 8th on the list, BEHIND the 4-Core 4.2GHz Intel i7.
PRICE:
You're paying about $2,800 for the MacBook Pro
The AERO AMOLED is about $2,000 (sale Amazon)
Industry-leading Xrite™ Pantone® color correction and a 25% wider range of colors
First to offer a 4K Samsung AMOLED display panel
15.6-inch display (and 17.3-inch AERO 17)
8.5-hour battery life, enhanced by AI
Class leading suite of connectivity ports
The AERO 15 OLED has been certified as a NVIDIA® RTX Studio laptop, a new class of laptops made specifically for creators. All RTX studio laptops come with NVIDIA Studio Drivers for the best reliability in creative apps; NVIDIA RTX GPUs for fast ray tracing, AI processing and high-resolution video editing; and system specs built for particularly demanding workloads.
Of course, as an artist, you'll find a different set of requirements than a gamer might. And each application you use might draw different requirements from your laptop. So I dropped into several of my favorite Adobe applications and CINEMA4D.
As a content creator, you'll know that Photoshop and imaging editors rely on a screen that will produce proper colors to edit. If you're a video content editor, you'll want to be able to see the smallest details as well. The screen on the AERO did not disappoint me. It is clear, bright, and resolution capable for your bigger projects.
PORTABILITY
If you're a designer on the go, you should know that, like many other PC laptops, this comes with a pretty hefty power brick. It's the kind of thing you're used to as a PC owner, but for those who are converting from Mac to PC, it's something to consider as you look at the small frame of the actual laptop.
Like any production computer (PC or Mac), this one can get drained quickly by renders, video processes, and other CPU intensive processes, but the battery holds up well under regular use. I was testing it for two days under multiple uses, but not just "run of the mill" office/production work.
NOISE
This PC has multiple fan settings which seems good on the face of it – especially if you're working in a cold office (ours is particularly air conditioned – wearing a sweater in summer). The settings for the fan will let you run a quiet machine (be careful of your heat tho – especially if you're attempting to overclock this). I do like the ability to shift gears on this fan.
Using Adobe Dimension (3D design/rendering) was pretty snappy, and did not trigger the fan. The lighting appeared the same on both Mac and PC.
LOOKS
As a designer, you don't want that monstrous gaming machine to follow you to work – this is a beautiful case with an ergonomically well designed keys – and a full number pad!
As a 2D and 3D designer, I rely on a full keyboard in order to leverage all of the potential my software allows. The AERO 15's keyboard complete with number keys is a nice addition. The keyboard's custom lighting is silly, but I did like that I could change it to a muted Photoshop blue (although I rarely look directly at my keyboard).
NOT TESTED
I did not have an opportunity to test video editing with PremierePro on this machine. I suspect that the render processing through Adobe Media Encoder would not offer any dramatically different speeds from other similarly spec'd machines.
I also did not test the onboard audio. I don't do a lot of audio recording/editing.
BOTTOM LINE
As a content developer, your digital tools are extremely important to your process. It doesn't matter whether your developing content for giant screens or tiny mobile devices. You want to make sure that your machine is going to delver the highest quality color representation. Of course, you need a screen that will allow you work on your images and videos with the precision that you demand.
If you're moving to a PC, or are just looking to upgrade your current machine, the AERO 15 is a nice little workhorse in its size and price range. It's also quite sleek, and will move easily with you if you're jumping from office to office, or getting to a client presentation in a hurry.