Expanding the Opportunities for the Total Video Ecosystem
Content Insider #600 – Story Time
By Miles Weston
"In the beginning, it is always dark." – The Childlike Empress, "The Never-Ending Story," Neue Constantin Films, 1984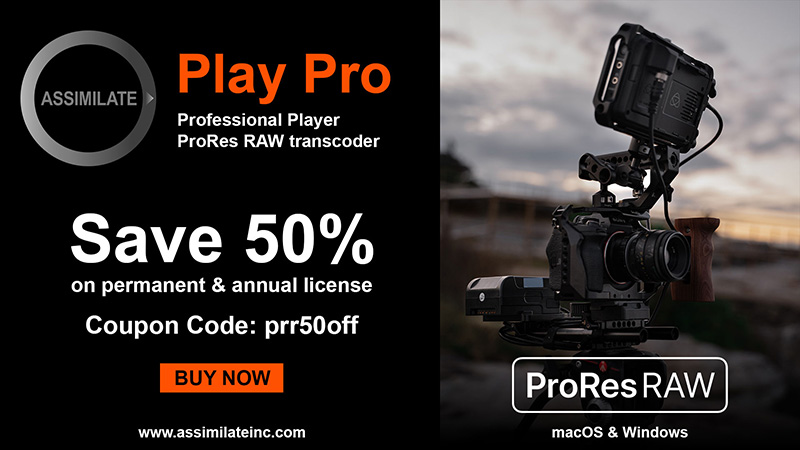 The global content industry has never been stronger, more exciting/vibrant, more confused or more confusing.
Local, regional, national and global streaming services are under intense pressure to establish themselves in the new OTT marketplace, to stand out from the competition.
They're investing in talent, taking risks, testing new financing models, expanding/consolidating and totally reshaping the entertainment media landscape.
Their goal?
Offer the most robust library of high-quality, unique content possible to build a broad and loyal subscriber base on every screen they have – in 2018: 236M TV sets, 226.3M computers/tablets, 6.1B smartphones.
It should be a fairy tale come true for the independent creative content community with the largest production studios suffering more than $1.2B profit decline because of the change in content consumption patterns and distribution disintermediation
The Big Shift is taking place!
But … we didn't drink the whole cup of Kool-Aid.
Don't Drink Deep – Just because organizations are throwing millions and billions around to buy each other, it doesn't mean much if all they are doing is buying a ticket to get in. The buzz of the growing content world means a lot of folks are betting big on tomorrow and don't really know what tomorrow will look like but … it's gonna be huge!
We just took a few sips before we put the cup down and stepped away from the bar.
The problem wasn't the volume or speed of change, but the confusing unknown Indie creators were facing.
We talked with members of PVC (ProVideo Coalition) and MediaPro group as well as Indie filmmakers like Chris Sobchack, of Wraptastic Productions; Cirina Catania, of The Catania Group; Larry Jordan, of Production BuZZ; James Mathers, of DCS; and others.
The same question always came up …"Who do I talk to at Netflix, Amazon, Warner, Hulu to get my project on their radar and into their line-up?"
Creatives are still looking at the same paths to capture eyeballs and revenue.
Sure, if Hastings', Bezos' and Igor's teams stopped by to talk, you should listen … seriously.
After all, they have the distribution pipelines, subscribers and marketing teams to help make things happen.
And yes, their several hundred million subscribers are nothing to sneeze at.
The Product
Whether it's an Indie film, series or special; the filmmaker's challenge and deliverables are still the same.
"I look back on my life and it's 95 percent running around trying to raise money to make movies and five percent actually making them. It's no way to live." –Orson Welles
Francis Ford Coppola has made four of the finest films in motion picture history but has last three were basically self-financed by his wine business.
Studios, distributors and major channel owners find it difficult to justify artistically challenging films, documentaries, shows and episodics; even as they fund more than 800 new projects this year, because of the decline in profits.
In every production center around the globe, they are placing increased reliance on proven formulas including the recent resurgence of 80s/90s TV series and remakes of proven projects.
The industry is changing but not the fundamental decision process, because the decision makers aren't in the business because they love to see movies or docs or watch TV specials, shows or series; but because they are focused on numbers and analytics.
What has changed are the economics and ease in creating great content and the distribution options.
Production Crews – When content creation went digital, it opened up opportunities for filmmakers and visual storytellers to shoot and produce content with a minimum of crew using advanced and economic hardware and software.
Instead of an expensive aerial helicopter shot, the Indie filmmaker can shoot the scenes with a GoPro or Blackmagic Pocket Cinema Camera 4K and a drone for under $2,000.
An entire film can be shot with the Cinema 4K or similar camera and even an iPhone.
Post On-the-Go – Like many Indie filmmakers, Chris Sobchack, of Wrapttastic Productions, leads a double life. Together with his wife, Nikki, he pursues his creative film work but also tours as a technician with the Elton John Band. Their episodic series, "Please Tell Me I'm Adopted," is doing great on Amazon Prime with the second season going into production. He's also finalizing the financing on their feature debut "Lore Harbour."
Economic, high-performance desktop computers and DaVinci Resolve or Final Cut Pro X or Adobe's cloud-based Premiere can be used to edit and post produce content that will stand up against the finest material you can see on the big screen, your TV set or smartphone.
Tools like Native Instruments and Mellotron proto-synthesizer can deliver breathtaking music background.
Audio – the important 50+ percent of a video project – can be created with DaVinci or Avid ProTools. Or, to ensure it really comes to life, take advantage of the audio expertise of award-winners like Allied Post Audio or other audio experts.
The one thing every Indie must remember is to store the content on the best media possible and back it up three to four times … just in case.
Because of their Emmys, Golden Globes and Oscars; Netflix, Amazon, HBO, Hulu, Warner and other "traditional" providers/distributors are often the first outlets Indie filmmakers consider for the placement of their finished project; but the options are much broader and possibly more lucrative as success builds on success.
Whether it's a thoughtful drama, dark comedy, oddball thriller, horror flick, sci-fi film, experimental project or episodic series, more flexible opportunities are now available.
Growing Options – Many Indie filmmakers target the big content buyers (Netflix, Amazon, Warner, etc.), but there are a growing number of distribution opportunities including social media options folks don't consider that have audiences looking to improve their viewing habits.
YouTube, Facebook, Alibaba, Snapchat, Tencent (1.3B, 2B, 800M, 500M respectively): Periscope and a growing number of social media players in countries around the globe also have their eyes on being major players in the OTT streaming media arena.
There's a huge market out there that none of the major OTT A/S/TVOD providers have signed with significant subscriptions.
Films, Shows Travel – Films, series, docs and other video content are often of interest to people regardless of their home country. Video storylines are universal and appeal to folks on a personal, not nationalistic, level.
While a growing number of people around the globe have cut or shaved their pay-tv bundles, even the cable keepers are adding streaming options to their viewing lists.
People are increasingly willing to parse out their entertainment options with Netflix, Amazon, Hulu, YouTube, Tencent, Sky, Huawei, Mubi, Fobu, Prime, Hotstar, Hiraki, J:Com, Hayu, Stan and thousands of other services in countries around the globe.
Often, their entertainment bill seems to magically grow.
And if you think you have trouble keeping track of your swelling password library (different password for everything that you change periodically, right? Right!) now add your OTT library.
Suddenly, we have to track another layer – a big wad of "interesting" OTT services plus a constant mind bend to remember which of your shows/movies are on which streamer and which we've watched/when.
Biggest Hurdle – The major problem for most OTT viewers is that there is so much good stuff to view, they find it difficult to find just the content they want to consume from the video buffet.
According to Hosana Thomas, Adobe Advertising Cloud product manager, you/we aren't alone.
Cable keepers report:
42 percent think cable is needed for live sports, news, events
21 percent have no idea where to access content without a cable
55 percent found cable-cutting options confusing
Cable cutters say they face similar issues.
So, do content creators who finally get their work on one of the services!
In an era of peak TV, the choices are mind-boggling–not just as to which shows to watch, but what platforms to watch them on.
Premiering stuff competes with last season's returns, reboots of legacy IP, spinoffs and niche films/shows.
Attracting an audience is a formidable task.
Pass it On – Word of mouth and social media buzz are just two of the ways people find new visual stories to watch.
Parrot Analytics recently reported people try new shows because they're similar to what they've watched before, heard about it or saw it was recommended to them.
The study reinforces why people keep their cable connections … they can tune to a channel and be pretty sure they'll find video content that will meet their tastes.
Personal recommendations – friend or family – are the second most common reason for watching a movie or show.
Since it's estimated that two/thirds of adults – nearly 100 percent of the younger crowd – are daily users of social media, online buzz spreads awareness and viewership almost instantly around the world.
The Indies we mentioned earlier – Sobchack, Catania, Jordan and Mathers – as well as other Indies and distributors noted that it's important for the filmmaker, actors and crew to "get their hands dirty" and be involved in marketing/promoting the show or series to ensure optimum viewership.
After all, the filmmaker and team have the most skin in the game … and the most to gain!
But the new multi-channel, multi-opportunity industry really needs a sophisticated analytics/search solution that understands the viewers' wants/needs (even when they can't articulate them); looks at all the digital content, everywhere; and offers up an intensely rich menu of content – AVOD, SVOD, TVOD – for the person to nibble or gorge on.
The closest thing we've heard of that might, sometime in the near future, satisfy this impossible wish list is a solution from an Israeli start-up named Videocites.
AI Help – Instead of endlessly clicking from film/series title after title to get your entertainment and news, AI technology could be the best replacement for the fading pay-tv program guide. Done properly, it can learn your unique viewing needs and offer carefully selected options for you to consider and enjoy.
When Jeff Hyatt, at MesaAlliance, told us about their SaaS (Software-as-a-Service) solutions, we said, "That's it … wishes do come true!"
The tools have something for everyone from video discovery to management and rights protection.
In other words, not just something for the filmmaker, distributor and channel owner; but also for the consumer.
Consumers don't have to click through OTT service title lists wasting a helluva' lot of time and becoming more and more frustrated or despondent.
According to Eval Arad, Videocites CEO, the AI- and video-based solutions do all the heavy lifting to deliver what the viewer really wants … a channel of one!
For the filmmaker/distributor, AI-assisted video fingerprinting enables organizations to customize their online/catalog video approach to meet their specific needs. The video fingerprinting seamlessly and unobtrusively solves the accurate monetization issues
that have plagued content creators since the first silent movie.
According to Arad, the AI-powered video-by-video search examines all of the visual information in the frames rather than relying on metadata.
It just might be what the entire ecosystem needs to fight piracy, increase monetization, provide true viewership analytics and maximize the viewing public's entertainment enjoyment of content – HD, 4K, UHD, 8K, whatever – they feel was developed just for them.
Time will tell how quickly creators, studios, channels, advertisers decide its time to join forces, get past the NIH (not invented here) factor and focus on satisfying the viewer so everyone in the food chain makes money.
We're like Bastian in The Never-Ending Story who the narrator commented on, "Bastian made many other wishes, and had many other amazing adventures – before he finally returned to the ordinary world. But that's … another story."