A no compromise approach to recording quality is the reason why Steven Cauwenberg has added a Prism Sound Dream ADA-128 modular conversion system to his studio in Duffel, Belgium (https://www.stemopname.be/)
Cauwenberg, who holds a producer position at the Belgium public broadcaster VRT, uses his own studio for podcasts, audiobooks, audio guides for museums and also recordings and editing for stage productions. The facility, which is built around a Macbook M1 MAX, has an extensive microphone collection including Josephson Engineering C700S and C715 models, which reflect his philosophy of only choosing high quality equipment. He also has a selection of outboard equipment from Cranesong, Universal Audio, Tubetech and Bricasti Design.
"Prism Sound's reputation for clocking and audio quality was a key reason why I chose to install an ADA-128," he explains. "I was looking to replace my previous audio interface, so I took advice from Joystick Audio (https://www.joystick.be), a company I have turned to many times in the past when I've needed help with equipment purchases and after sales service. They recommended the ADA-128 and, after some research, I ordered the unit with complete confidence that it would suit my needs. While I was waiting for it to be delivered, Joystick Audio loaned me a Prism Sound Titan interface, which proved to be a good way of acquainting myself with the sublime sound quality of Prism Sound."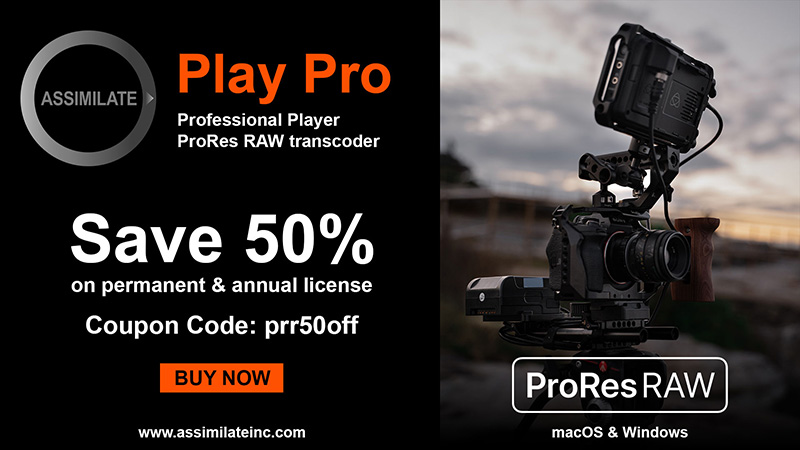 Aimed at audio professionals across many different disciplines, including music recording, Atmos mixing, postproduction, broadcast and installation, the ADA-128 builds on Prism Sound's 'no compromise' design philosophy but moves the game forward in terms of power, functionality and flexibility. This modular audio conversion system offers up to 128 channels of 32-bit A/D and D/A conversion at sample rates of up to 768kHz. It is designed as both a conversion system and a high-performance, networkable audio distribution and processing system, with a flexible 2RU mainframe that can be fitted with up to 16 analogue and digital IO modules (each of which nominally provides eight input or output ports, or both). Up to four host modules provide bidirectional multi-channel connections to host computers, workstations, networks etc, with the ADA-128 providing free routing between all of these inputs and outputs under detailed user control, as well as a wide range of processing functions.
"The fact that the ADA-128 is a modular device also determined my choice," Cauwenberg adds. "With this unit, my home studio is futureproofed because I don't have to build everything from scratch whenever I change my setup. The ADA 128 can simply be adapted to my future projects. Currently I have one AD line in card, one DA line out card, one AES card and a Pro Tools card, but I can easily expand that in the future, depending on my needs."
As a producer, Steven Cauwenberg likes to combine working in the box with a more traditional workflow that incorporates outboard hardware. The ADA-128 gives him the worry-free option of carrying out additional AD/DA conversions whenever he wants to use external hardware.
"It is particularly good with my Cranesong Spider and works better than my previous set up," he says. "I use the clock from the ADA 128 and let the Spider follow. For me, that works very well."
Integrating the new Prism Sound ADA-128 into his studio proved straightforward and only required some re-cabling work, which was carried out by Jo Heijlen who has previously cabled studios for the rock group dEUS and artists such as Charlie Burchill, Triggerfinger and Goose.
Joystick Audio's Diederik Van den Broeck took charge of connecting the device and showing Cauwenberg how to use it. The well thought-out touch screen and remote computer control made this a simple task and set up was, says Cawenberg, very smooth.
"I've been using the unit for a few weeks now and it fully meets my expectations," he adds. "I am already considering expanding the device with a DANTE card so that, in the long term, I can make a connection with a rehearsal room behind my house."
Having the back up of a knowledgeable distributor is something Steven Cauwenberg particularly values because it allows him to tap into a wealth of expertise.
"Raf Lenssens and Mathijs Indesteege have helped me on numerous occasions and one of the greatest assets of Joystick Audio is the fact that they don't limit themselves to just sales," he says. "In case of a technical defect or problem, they look for the best possible solution and have even helped me get second hand equipment repaired, which is remarkable. I am very happy with the service they give me – and the advice."
For more information about Steven Cauwenberg and his studio, please visit: https://www.stemopname.be/
-ends-
About Prism Sound
Founded in 1987, Prism Sound manufacture professional digital audio equipment for the international broadcast, film and music production sectors. The company's products are renowned for their exceptional audio quality and are the converters and interfaces of choice for many of the world's top artists, producers, composers, mixing and mastering engineers. They are also the mainstay of many internationally acclaimed audio facilities including Metropolis Studios, Sony, ESPN, the Library of Congress and Walt Disney. Prism Sound also produces SADiE audio production workstation software, which is used by major national broadcasters such as the BBC and Radio France, as well as many of the world's leading mastering houses and classical and live music recording engineers.
www.prismsound.com