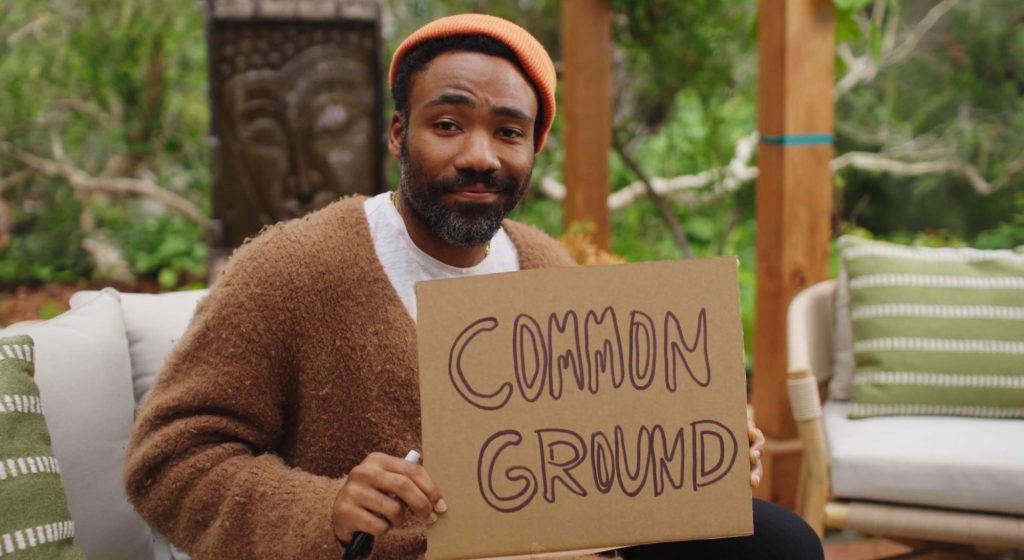 Environmental Doc Common Ground Relies on Blackmagic Design
Fremont, CA – August 14, 2023 – Blackmagic Design today announced that the full length feature documentary "Common Ground" was shot on Blackmagic Design digital film cameras, as well as edited and finished with DaVinci Resolve Studio editing, grading, visual effects (VFX) and audio post production software using Blackmagic Cloud.
A follow up to the critically acclaimed documentary "Kiss the Ground," "Common Ground" continues to shed light on a new, old approach to farming called "regenerative agriculture," which has the potential to balance the climate, replenish vast water supplies and feed the world. "Common Ground," produced and directed by filmmakers Josh and Rebecca Tickell, recently premiered at the 2023 Tribeca Film Festival where it won the Human Nature Award for a film that showcases "solution oriented" storytelling. The film is narrated by Laura Dern, Jason Momoa, Rosario Dawson, Woody Harrelson, Ian Somerhalder and Donald Glover.
During the production of "Kiss the Ground," the Tickell's discovered Blackmagic Design cameras and were interested in using them more fully for the sequel. "We wanted to shoot with cameras in a format that was very flexible and robust," said Josh Tickell. "We felt like the Blackmagic Design workflow was the answer."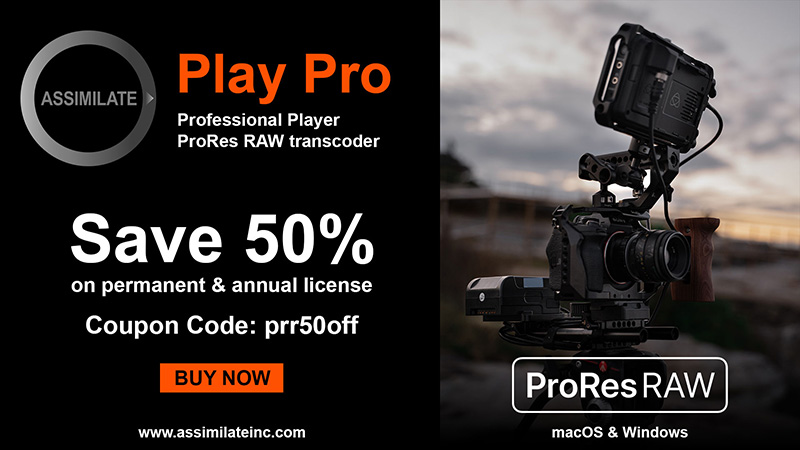 The film used two Blackmagic URSA Mini Pro 12K digital film cameras and two Blackmagic Pocket Cinema Camera 6K digital film cameras. "The 12Ks covered most of our sit down interviews, as well as some high speed work," continued Josh. "The Pocket cameras worked as C cams. Most of the field work was done with the 12Ks."
While adhering to a documentary format, the team hoped to avoid a purely documentary style. "We wanted a bright sunny look, big bold blues, greens and nice skin tones," said Josh. "With a lot of situations that are outdoors especially in the summer, we faced the difficultly of trying to maintain a cinematic image versus producing something that looked like TV. We found the Pictor zoom and prime lenses complemented the Blackmagic cameras very well, and the two together really made for a great look under a lot of these varied circumstances." Choosing to shoot Blackmagic RAW with a constant bitrate 12:1 gave the footage a lot of latitude, which made adapting to the varied conditions manageable in post production.
For post production, the team moved from their previous NLE to DaVinci Resolve Studio. "The transition to Resolve was surprisingly seamless," added Josh. "We pumped more than 300 hours of footage through Resolve using a 10 GB ecosystem, and we found that it was stronger in many ways than our previous NLE."
Post production used Blackmagic Cloud to spread the work to different artists by simply sending them footage on portable drives and sharing the cloud based project. "Editing with the Blackmagic Cloud system was simple and let us all see each other's work," said Josh. "Resolve's media addressing was a major help. We rarely had a problem with relinking files, whether that be for a new artist with a new drive, or just moving from proxy to full res images. The 12K or 6K files were all available with a quick toggle on and off, so we could check what a full resolution shot looks like in the online, then return to proxies with a single click, which was very useful!"
With the grade continuing in Resolve, the Tickells appreciated the flexibility as they approached the festival screening and beyond. "Our colorist Sean P. Keenan did a grade for the Tribeca premiere cut and then we watched it in the theater with an audience a few times. We then came back to the editing room, polished both the edit and the grade for certain shots and then created another output for the theatrical cut. At that point we watched it again on many different theater screens, which brought us back again to make final adjustments for the streaming release," explained Josh. "This is the kind of flexibility we need in the documentary world. The beautiful part of the DaVinci Resolve system for us was the project stays in Resolve at all times, with the same project, and no need to export anything. Now, something like recoloring really just means reopening the project."
Press Photography
Product photos of URSA Mini Pro 12K, Pocket Cinema Camera 6K, DaVinci Resolve Studio and all other Blackmagic Design products are available at www.blackmagicdesign.com/media/images
About Blackmagic Design
Blackmagic Design creates the world's highest quality video editing products, digital film cameras, color correctors, video converters, video monitoring, routers, live production switchers, disk recorders, waveform monitors and real time film scanners for the feature film, post production and television broadcast industries. Blackmagic Design's DeckLink capture cards launched a revolution in quality and affordability in post production, while the company's Emmy™ award winning DaVinci color correction products have dominated the television and film industry since 1984. Blackmagic Design continues ground breaking innovations including 6G-SDI and 12G-SDI products and stereoscopic 3D and Ultra HD workflows. Founded by world leading post production editors and engineers, Blackmagic Design has offices in the USA, UK, Japan, Singapore and Australia. For more information, please go to www.blackmagicdesign.com