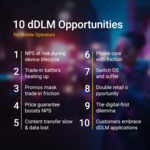 Device Lifecycle Friction Has Increased Dramatically, Creating Huge Differentiation Opportunity for Mobile Operators
Largest worldwide survey on the smartphone experience reveals that consumers want effective digital-first solutions to manage their device needs.
DALLAS–(BUSINESS WIRE)–Mobile consumers love a phone upgrade, but trade-in friction is getting worse. Their frustration is even greater when it comes to activation, onboarding, phone care, and repair.
These are the headline findings of a major new study of device lifecycle journeys among 23,000 respondents across the US, UK, Canada, Germany, France, and Spain. The research was carried out by Renegade, world-leading experts in B2B Marketing, and MCE Systems Ltd., the global leader in digital-first device lifecycle management (dDLM).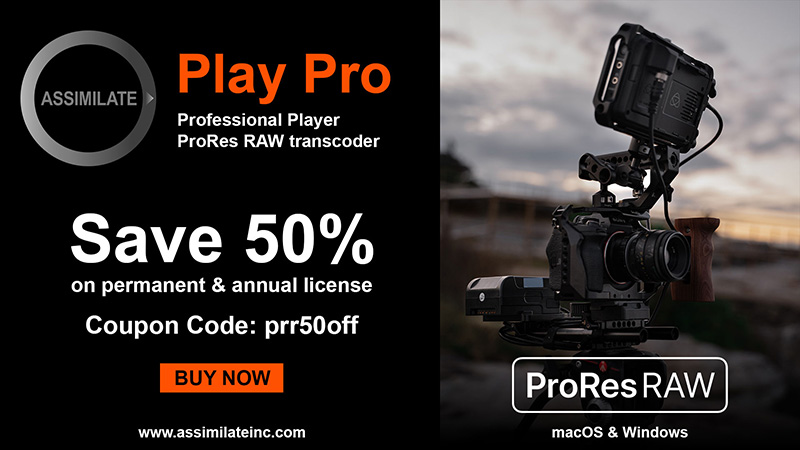 The survey revealed, for example, that trade-in friction among mobile customers has increased by 25 percent year over year. The main causes of consumer frustration were repeating steps, the change of price from the original quote, and the need to make a call to customer care to complete the process. Consumer promotions can mitigate this friction. The study found that promotional incentives lift NPS of traders by +5. Interestingly, without a promotion, customers would be less happy versus not trading in at all.
Respondents are even more dissatisfied with device lifecycle journeys after the trade-in – which is reflected in negative NPS scores. The study found that after a positive trade-in experience, NPS falls by -16 points for onboarding, -19 for phone care, and -60 for repair.
However, there is good news for mobile network operators competing in this space. The research revealed the importance of a retail option to consumers: 41 percent said they preferred a store visit for phone support and repair. But against this, 64 percent revealed they had to visit a store to resolve an issue. This shows that current digital-first solutions are not yet delivering.
Meanwhile, among those who prefer a digital-first omnichannel experience (59 percent in the US, 66 percent in the UK), operator apps are the first choice channel. In fact, 20 percent of US respondents (and 35 percent in the UK) prefer an app-only device journey.
Dr. Robert Hackl, Global President, CMO, and Board Member at MCE Systems, says the study confirms the extent to which consumers want to take back control of their device journeys – and the differentiation opportunity in the market that is opening for mobile network operators: "The study shows just how much friction still exists in device-related journeys. Consumers clearly want these issues solved – and there are big rewards waiting for those that can come up with solutions."
"Fortunately, digital-first technology to do so already exists to reduce friction at every stage. We believe mobile network operators are best placed to take advantage of these services. They have the brand trust, the customer relationships, and the channels. If they commit to digital journeys, they will be rewarded with higher NPS scores, reduced churn, and better margins."
The top 10 opportunities from the expanded study include:
NPS scores decline for device journeys beyond trade-in: After the positive trade-in NPS of +3 (thanks to promos), NPS tanks by 16 points for onboarding, 19 for phone care, and 60 for repair.
The battle to 'own' trade-ins is heating up: 84 percent of US consumers have already traded in a phone. 75 percent of 'traders' received a promotion, which led to 33 percent switching carriers.
Trade-in friction is getting worse: Friction, e.g., repeating steps, changed prices, the need to call, has worsened 25 percent YoY. Trading in creates a significant NPS lift vs. Never Traders (+21), however, it is driven by promotions. Without a promo, it is better not to trade in as the NPS is worse (-2).
Price guarantees boost customer satisfaction: Vodafone UK's MCE-powered trade-in app with a price guarantee delivered NPS +21 vs. competition and a 90 percent digital-first mix for trade-ins. Price guarantee reduces friction by >40 percent, increases trust in the operator, and improves NPS by +33.
Content transfer isn't fast nor accurate enough: NPS falls by -6 points when the transfer process takes less than 15 minutes – but rises by +10 when it is less. One-third of customers experienced data loss during the content transfer, which reduces NPS by -7.
Customers express unhappiness with phone care: While consumers trust operators more than OEMs on phone care, consumers are not happy due to a lack of resolution, repeating steps, and the lack of intelligent options (e.g., trade-in vs. repair).
Make, model and operating system (OS) make a big difference to device journeys: Apple and Samsung lead in CX, with other Android OEMs scoring more negatively (-26 for onboarding, -20 for Phone Support). NPS drops most when changing OS during onboarding (-11 vs. staying within the same OS).
Retail is primed to become a driver of digital transformation: Retail is still important to lift NPS across the board (+11), though, consistent digital-first tools could help customers learn more.
Customers demand effective digital-first device journeys: Most customers (59 percent) prefer a digital-first omnichannel journey while 20 percent prefer app-only. Today's solutions are not delivering for these customers. The study revealed that while 41 percent prefer to visit a store, 64 percent ended up in one to resolve their device-related issues.
Customers respond positively to practical dDLM applications: 3 out of 4 customers said they would switch to an operator that provides dDLM-based apps and services – and said it would increase their loyalty to their current operator if offered.
The new study follows a previous announcement from MCE Systems which explored the transformative impact of AI-powered chatbot technology on telco customer service. The study explored how AI is elevating customer care by making the device a live source of data.
The full survey findings can be downloaded here.
For more information about MCE Systems, please visit https://mce.systems/. Follow us on LinkedIn at https://www.linkedin.com/company/mce-systems, and visit our Facebook page at https://www.facebook.com/mceSystems.
About MCE Systems
MCE is the pioneer in digital-first mobile device lifecycle management (dDLM) for operators and their partners since 2005. MCE's industry-leading dDLM platform solutions mobilize operations, increase revenues, and decrease inefficiencies. Specific solutions range from device diagnostics and trade-in management with a price guarantee, to handling device returns. All are omnichannel-ready with world-class virtualization and provide fully integrated data management to anticipate customer needs around device-related customer issues (e.g., device health, upgrade timing, trade-in instead of repair). Over its more than 17 years of experience, MCE has become the trusted mobilizer of extraordinary customer experiences for Tier-1 operators and their partners. Visit mce.systems
Contacts
Media
5WPR

mcesystems@5WPR.com