Bank of America and Apple Executives Join Chargebacks911 to Drive Rapid Expansion
Bank of America merchant services titan and 2021 Electronic Transactions Association (ETA) president, Guy Harris, joins Chargebacks911 as Chairman
Previous Apple executive and current ETA president, Eric M. Hoffman, appointed as President of Interbank Solutions and joins the Board to lead the expanding initiative to continue to bring next generation technology to disputes globally.
Harris and Hoffman team up with CEO and founder, Monica Eaton, to scale Chargebacks911's leading Software as a Service (SaaS) solutions at a time when eCommerce spending is at an all-time high.
TAMPA, Fla.–(BUSINESS WIRE)–#Chargebacks—Chargebacks911 and Fi911, the global leader in chargeback management technology, announced Tuesday the appointment of payments industry leaders Guy Harris as its Chairman of the board, and Eric M. Hoffman as President of Interbank Solutions and board member.
The two highly experienced and well-connected payments heavy-weights, who have delivered proven acumen at scaling up and scaling out multinational organizations, join the board of directors, to propel the company during this exciting growth phase with award winning entrepreneur and CEO, Monica Eaton, through a time of its most ambitious growth strategy and to capitalize on new revenue streams that address the growing scope of chargeback and dispute management, for the entire industry. As a platform provider, Chargebacks911 and Fi911 power many of the worlds' largest financial institutions and serve the biggest global retailers in virtually every sector worldwide.
Eaton, CEO and Founder of Chargebacks911, commented on the appointments; "I couldn't be more excited to bring onboard Guy Harris and Eric Hoffman. It is rare to find two financial powerhouses with such acumen, leadership, talent and unparalleled success; and with such diverse backgrounds. We have approached an era that is transforming at an unprecedented rate, both in terms of technology and as an industry. To continue to remain a market leader requires grit, diversity, and contagious passion. Guy and Eric deliver on all three, bringing unmatched expertise to this new era as we propel our award winning platform, to continue our mission."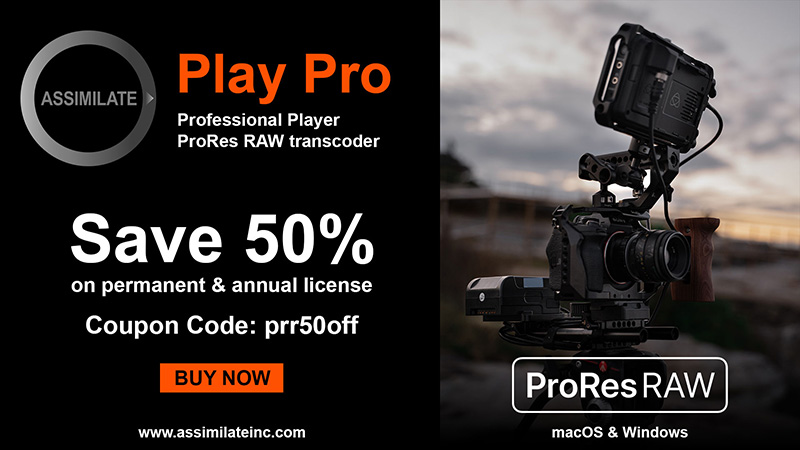 Eaton added; "As chairman, Guy will help steer our strategic vision and global expansion efforts, and Eric is set to make his mark across the business with his hands-on experience and Go-To-Market prowess. I look forward to this next phase in our journey as we continue to challenge the status quo."
With a combined 50+ years' experience within the payments space, Harris and Hoffman will bring unmatched leadership, expertise, and proven operational know-how to Chargebacks911 at a pivotal time for both the business and industry. The last three years have seen a dynamic shift to online shopping, with digital payments now accepted by practically every industry across the globe. But with the clear benefits of eCommerce, brands must also recognize that they will be faced with disputes and chargebacks, which are fifty times more prevalent with card-not-present (CNP) transactions. Harris and Hoffman will utilize their vast expertise and connections within the payments industry to bolster and guide the Chargebacks911 leadership team, led by CEO Monica Eaton, as it grows and optimizes its industry-leading SaaS platform.
Harris' appointment follows his recent retirement as head of merchant services at Bank of America. His leadership was fundamental to the development of the bank's next generation merchant services solutions. Under his tenure, Bank of America was recognised as number one in customer satisfaction in the J.D. Power 2022 U.S. Merchant Services Satisfaction Study. He was also recognised by the ETA as its 2022 Distinguished Payments Professional, for his positive contribution to the industry. Before Bank of America, Harris served as the President of North America and global revenue for Elavon.
"To be named chairman of the world's leading chargeback management platform with best-in-class technology and blue-chip clients is an incredible honor. I was attracted to the business by Monica's entrepreneurial talent, and vision to solve the pain points that chargebacks cause for the entire industry," said Harris. "I am excited to grasp this exciting opportunity to transpose my experience into viable solutions for merchants and financial institutions around the globe and look forward to working with Monica and the leadership team to solidify Chargebacks911 as the undisputed market leader during this exciting period."
Hoffman joins Chargebacks911 as President of Interbank Solutions and Board Member to lead new strategic initiatives and scale out the go to market strategy globally. Hoffman arrives straight from Apple, where he was Director of Apple Pay Business Development, and one of the first hires by Apple in 2014 to scale Apple Pay. During his 8 plus years at Apple, he built and managed the business development payment partnerships teams responsible for driving Apple Pay success across the Americas. Hoffman is the current ETA president of the board of directors for 2023, having been on the board for the last eight years. He will continue to drive the ETA's combined passion for advocacy and education helping to guide the vision and policy agenda of the association for its extensive membership base.
"I'm thrilled to be entering an entrepreneurial environment with an incredible leadership team to build and scale world class solutions that meet the needs of businesses on a global scale," said Hoffman. "Monica is a brilliant and dynamic leader with a tremendous vision for the tech that serves merchants, PSPs and card issuers. This combined with Guy, who I've worked with for a decade and admired his success at both Bank of America and Elavon, provides a winning formula for our high growth goals."
The company was founded by Eaton when her previous eCommerce business started receiving high levels of chargebacks. Today, the organization serves more than 2.5 million merchants and over 50 financial institution customers, including some of the biggest brands in the industry and has protected over 10 billion transactions and prevented more than $150 million being lost to first-party misuse.
For more information on Chargebacks911, visit https://chargebacks911.com.
ENDS
About Chargebacks911
Founded in 2011, Chargebacks911 is the first global company fully dedicated to mitigating chargeback risk and eliminating chargeback fraud. As industry-leading innovators, Chargebacks911 is credited with developing the most effective strategies for helping businesses manage disputes and reduce loss in various industries and sectors within the payments space.
Chargebacks911 provides comprehensive SaaS solutions that are highly scalable for managing chargebacks, handling services and fraud strategy management. The company helps decrease the negative impact of chargebacks and provides real-time API connectivity and insights, thereby improving revenue retention using data-driven technology to help ensure sustainable growth for every member of the payment channel.
Chargebacks911's unparalleled category experience and patented Intelligence Source Detection (ISD™) technology identifies the true source of chargebacks, automatically remediates fraudulently filed disputes, safeguards reputations, monitors feedback 24/7 and provides insight to proactively prevent future fraud. www.chargebacks911.com
About Fi911
Fi911 supports financial institutions with innovative back-office automation technologies created specifically for banking and financial institutions. By supporting direct communications between FIs and their ecosystems, the company's scalable payment product suite offers features that range from fast, flexible merchant onboarding to highly transparent and feature-rich client portals.
Fi911's proprietary DisputeLab™ helps resolve chargeback disputes faster and more efficiently by utilizing next-generation technology that leverages a robust rule engine and highly scalable microservices specifically designed to optimize each step in the dispute cycle. The company's unified platform also provides threat detection, reconciliation, risk management tools, and the ability to generate commissions and ISO pay-outs directly through the system.
Established by the dispute experts at Chargebacks911®, Fi911 offers global reach and expertise, and customized training and support from recognized industry leaders. https://fi911.com/
Contacts
Media
Scott Girling-Heathcote, SkyParlour for Chargebacks911

scott@skyparlour.com
+44 (0)330 043 1315