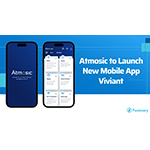 With Atmosic's new app, developers can easily test and debug code, run demos, and fix bugs so they can get products to market faster
CAMPBELL, Calif. & GRAND RAPIDS, Mich.–(BUSINESS WIRE)–Atmosic Technologies, an innovator of ultra-low-power wireless platforms for the Internet of Things (IoT), today announced its partnership with Fusionary, an award-winning web and mobile app development company, to develop a new mobile app experience called Viviant for Atmosic's current and prospective customers. The Viviant app streamlines the developer experience so companies can speed up time to market when they are developing and evaluating Bluetooth® IoT projects.
Viviant allows developers to do everything from running simple evaluation tests to complex applications using Atmosic's wireless SoCs. This allows developers to quickly test and debug their low-power wireless Bluetooth LE embedded application code and easily test interoperability with Android and iOS mobile devices. Developers can run out-of-the-box demos such as Blinky, Motion, Gauges, and a Device Scanner to help familiarize themselves with the Atmosic low-power radio development ecosystem. The app includes troubleshooting features to help fix bugs and test data throughput during the development of IoT products. With a built-in logging feature, it's also simple for developers to access support ticketing. Additionally, Atmosic's customers can leverage Fusionary's expertise in web and mobile apps to develop their own custom apps.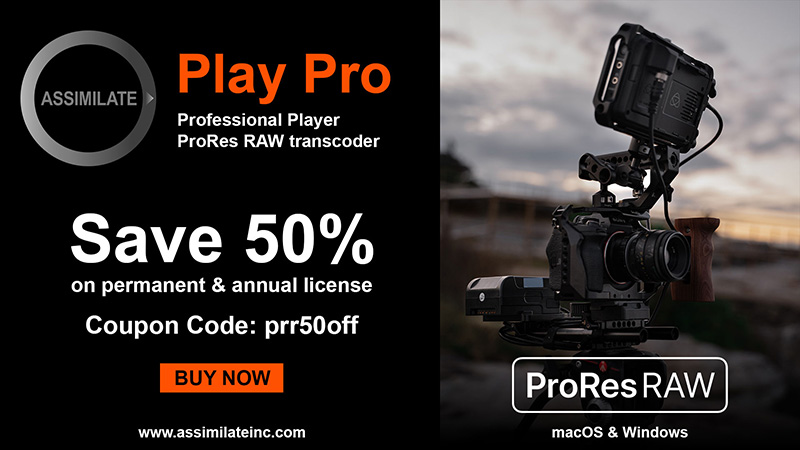 "Fusionary's expertise has been invaluable in developing our mobile app," said Sudhakar Gundubogula, Senior Director for Software Products at Atmosic Technologies. "Viviant will significantly improve the developer experience so our customers can easily evaluate our ultra-low-power wireless platforms and troubleshoot and fix bugs in no time. In addition, there is a mobile SDK available for customers to customize and integrate into their own mobile applications."
Atmosic's award-winning Lowest Power Radio technology provides its customers with innovative solutions that consume one-quarter of the power of competitor solutions. Many of Atmosic's system-on-chips (SoCs) also can intelligently harvest energy from ambient sources, including both indoor and outdoor photovoltaic (PV) sources, and directly from radio waves. Combining Atmosic's extremely low power Bluetooth Low Energy (LE) radio and controlled energy harvesting technology significantly extends battery life so batteries can last the lifetime of a device. Atmosic's technology can even replace the need for batteries entirely, which can help save billions of batteries from ending up in landfills in the coming years. Atmosic's portfolio is ideal for IoT applications such as electronic shelf labels, remote controls, beacons, and keyboards.
"We are thrilled to be partnering with Atmosic Technologies on this project," said Sam Kasgorgis, President and CEO at Fusionary. "Viviant is a great example of how our expertise in web and mobile apps can help streamline the development process for IoT projects. We look forward to continuing to work together with Atmosic's clients to help them bring new and innovative products to market faster."
The first release provides developers with a wide variety of useful development features. Additional functionality is already in development and will be enabled for future releases.
Atmosic's new mobile experience Viviant is now available in Apple's App Store and the Google Play Store.
About Fusionary
Fusionary was founded in 1995 and is headquartered in Grand Rapids, Michigan. We stand at the forefront of digital Transformation, product engineering and business consultancy. Our purpose is to envision, craft, and sustain cutting-edge enterprise software that transforms our clients' business visions into reality. We are committed to delivering value-enhancing services in design, innovation and engineering. We tackle complex business challenges with state-of-the-art technology. For more information visit https://fusionary.com/
About Atmosic Technologies
Atmosic Technologies is a fabless semiconductor company that designs ultra-low power wireless solutions to dramatically reduce and disrupt device dependency on batteries, aiming to deliver battery-free connected Internet of Things applications. The company's products enable the IoT device ecosystem—designers and manufacturers and end-users and those responsible for deployments—to dramatically lower costs and efforts associated with maintaining the growing Internet of Things in Personal, Home, Auto, Healthcare, Industrial, Enterprise, and Smart Cities segments. In addition to these tangible business advantages, Atmosic aims to reduce ecological impacts with its vision of dramatically reducing battery consumption in the Internet of Things.
For more information visit www.atmosic.com.
Contacts
Press Contact – Fusionary
Marketing team at Fusionary

marketing@fusionary.com
1 616-469-4424
Press Contact – Atmosic Technologies
Racepoint Global for Atmosic Technologies

atmosic@racepointglobal.com
1 (617) 624 3200